Amazon getting into Bitcoin this year has more to do with Andy Jassy replacing Jeff Bezos than anything else. This is what a long time friend of mine who works at Amazon told me on Sunday afternoon when we were discussing the news that shook the Bitcoin world over the weekend.
Did you have any idea this was going to happened?" I asked him, "Well yeah, we are Amazon" The conversation went on for over an hour where we discussed family, old friends, and of course Amazon's entry into Bitcoin.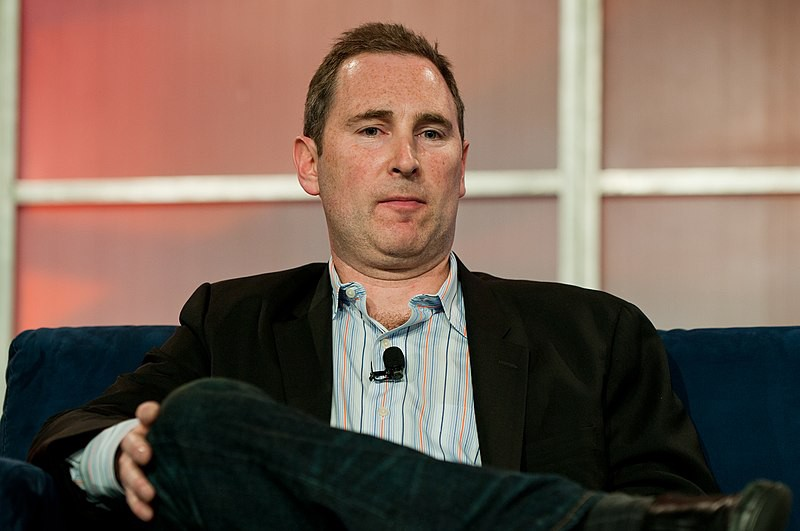 When I gotinto Bitcoin journalism back in 2017, an older journalist who I hardly knew at the time, told me be friendly to everyone; make no enemies and always apologize when you are wrong. I always took that advice to heart and followed it. I understand why now. When you cover a space like Bitcoin you have no idea what story, idea, or breaking news item is going to be national headlines. So when I had the story of Amazon entering the the Bitcoin space in 2021 last year on my podcast, I was kind of surprised. Since it was technically off the record, it didn't change anything at the time. However I was still shocked to say the least that I had news of this caliber. (You can listen to the original podcast that aired on October 23, 2020, fast forward to 21:10–24:40)
He told me that they were looking at "custody, retail exposure to payments, exchange or trading" he was uncertain at the time; however, "IT'S BREWING." (I found the all caps a bit weird but figured it was an internal Amazon thing.) I did try to get more information from him but that was all he would give me. Then a few months later Decrypt ran an article, "What Would It Take for Amazon to Accept Bitcoin?"Which confirmed for me at the time that either Will or Daniel, the two writers assigned to the piece, had some friends at Amazon too. :)

And then nothing for about 5 months, not a peep, until Andy Jassy replaced Jeff Bezos as CEO of Amazon on July 5th. Interesting note about Jassy, he's a Blockchain guy (😏 yup I know).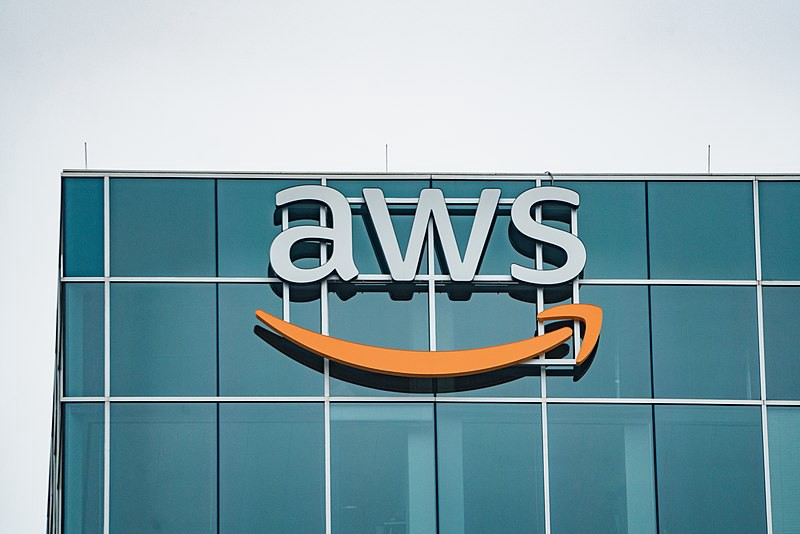 In 2003, he and Jeff Bezos came up with the idea to create the cloud computing platform that would become known as Amazon Web Services (AWS), which launched in 2006. Jassy headed AWS and its team of 57 people, so it's safe to say that he's a builder at heart and he knows how to scale. So much so he launched the Amazon Managed Blockchain service and thus ensued the digital currency project in Mexico — Amazon's Digital and Emerging Payments (DEP) division intends to roll out "digital currency" in Mexico. Reported early on by CoinDesk in February 2021. Now all this leads me to believe my friend who shall remain nameless is telling the truth, but I am still confused.

So when the news hit on July 23, 2021 on ZeroHedge I knew all bets were off, this was about to go outside our industry and hit the mainstream which it did; and shortly after, bitcoin was up 5K in a matter of a couple hours. It was a crazy weekend! So again I reached out to my friend from Amazon.
"Hey can we talk on Sunday once this Amazon Bitcoin news dies down." I sent him a text on a private platform.
"car Yes🚀 " That was the literal text sent to me, it was hilarious to say the least.
So we scheduled it for Sunday and we talked. The hard truth is we've been friends for a long time so it goes deeper then just an inside story on Amazon's entry into Bitcoin. It's much different, he's not just a source, he's a friend first. Sunday came and our conversation lasted over an hour and we talked mainly about our families first, old friends, and then Bitcoin. The funny thing is that this guy was into Bitcoin way before I was, in fact he was the one who sent me over an Andreas — Joe Rogan episode back in 2015 that got me down the rabbit hole.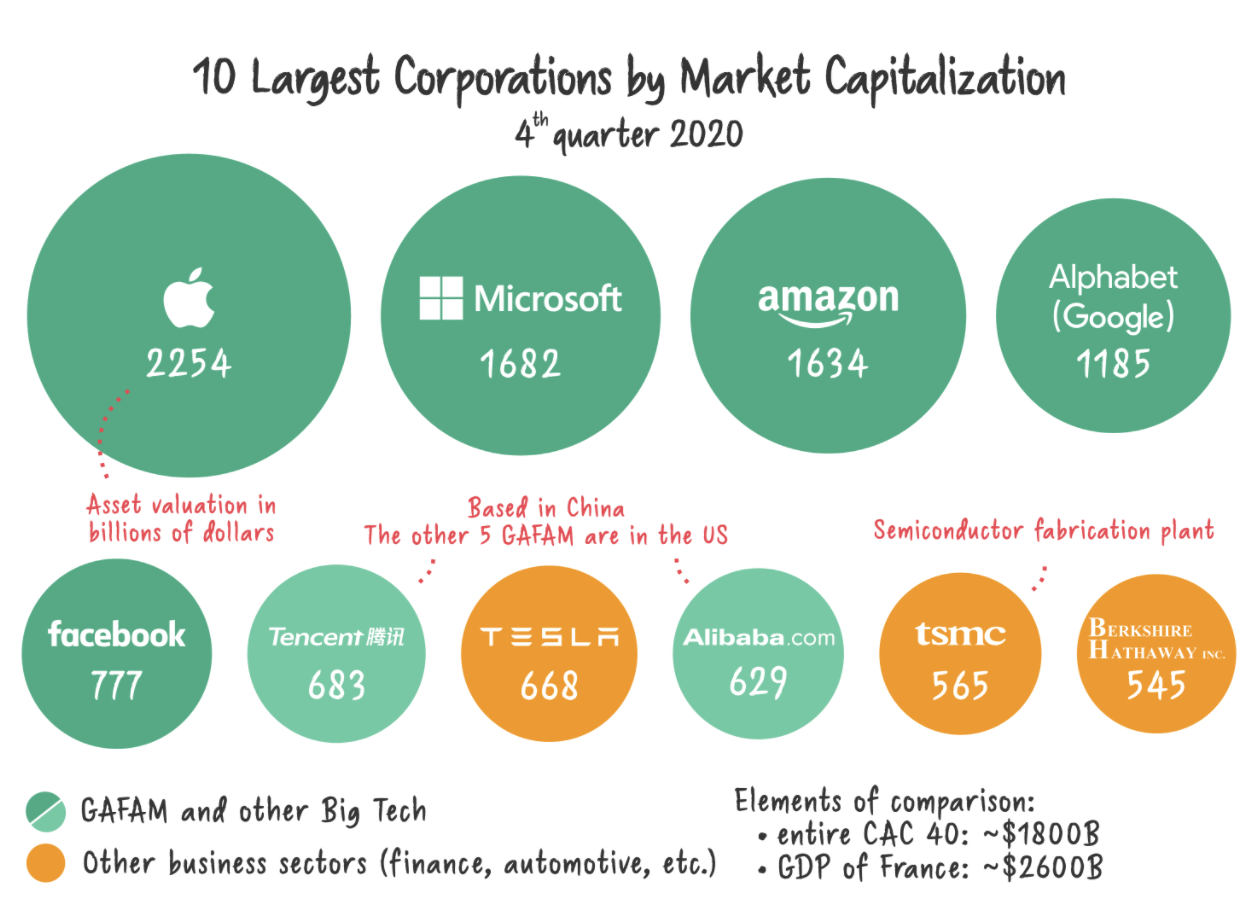 First the rules we set forth. He said I could write this article and record the podcast to go with it. He told me that I could only quote him on a few things so everything you see in bolded quotes here has been cleared by him. The podcast is mine to have and say what I want but this article is his to control. I was cool with this, for the sake of the story, insights and getting him on the record finally.
First he wants to make absolutely sure this is clear.
"AMAZON IS NOT ALLOWING THIS TO BE CREATED"
He said it is all likely I would have to pull the story and/or podcast if they reached out to me. I told him that would be fine but as long as they don't know that it's getting released before hand then I am cool with it. He said, "They do not know who you are car" I said, "Cool just how I like it lol."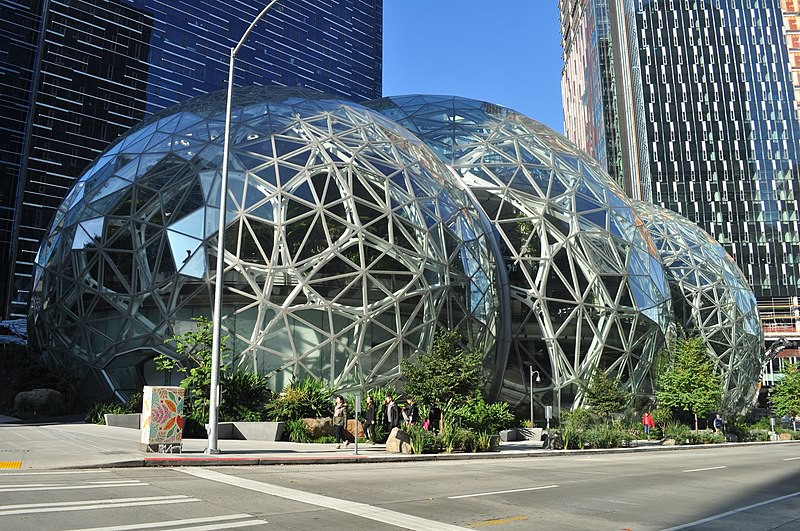 First he confirmed a Bitcoin Exchange on Amazon. They are building to compete with the likes of Coinbase, Kraken, and Gemini. He said, "This is more than just about payments. This is about final settlement in different currencies, custody, trading and an available finance platform as well." He went on to say, "In order mitigate risk and optimize for capital efficiency we needed to develop wallet infrastructure AWS products. Prime lending is apart of this but will see high throughput and return through diversifying our business with other less correlated digital currencies." Anyone who knows anything about Bitcoin settlements layer knows the TPS count is relatively low compared to the scale Amazon will need it at for this to be a viable solution. Also I mentioned to him the correlation among cryptocurrencies is a huge misstep and could prove to be costly if they went down this road. I told him not to even waste his time or resources but he assured me it had more to do with compliance and security risks that went above his head, more in line with CBDC's and red tape than cult maximalism (he assured me.) When I asked my friend on Amazon's entry into Bitcoin in the first place he made this very important point, he simply said, "We are not letting MicroStrategy come in through the back door." I asked him what that meant and he simply said, "Exactly what I said. You can quote me on that." I have more thoughts on this that I will save for the podcast. So I switched gears and asked about payments, he said they have done this in the past with Oracle databases but what they have now is far superior. "It's relatively a new payments infrastructure play that no one will see coming." We continued on to discuss what the feeling is around the news that leaked on Friday, he told me that when I leaked it last year it made its way to the team building by December and they were upset (Sorry). And by February everyone was leaking the news about Amazon's Bitcoin plans. Apparently the Elon news played a role in this because Tesla was getting too much attention? Go figure. Then he said that changed Friday afternoon. He went on to say, "They are going to deny every article that goes out. We have to." and he was right on Monday, Tiyashi Datta a journalist from Reuters published an Amazon press release. "Notwithstanding our interest in the space, the speculation that has ensued around our specific plans for cryptocurrencies is not true."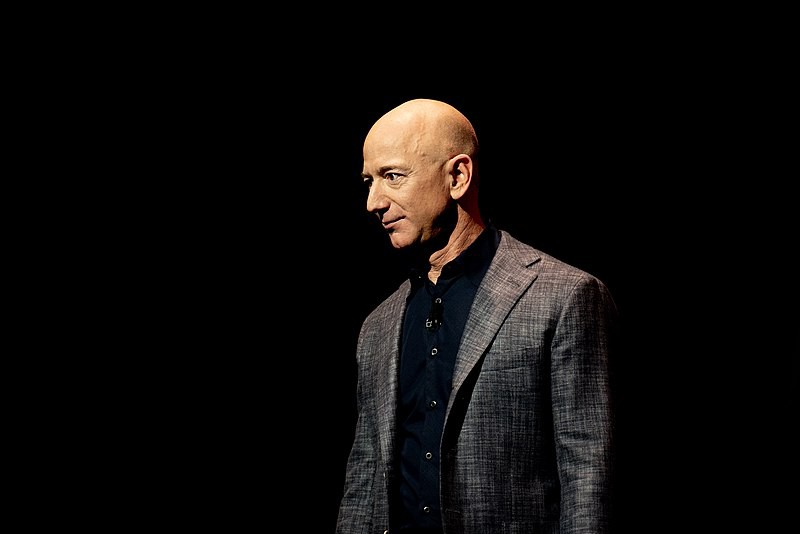 We ended the conversation around Andy Jassy and he had nothing but great things to say about the new CEO in charge. He loved the fact that he came from the AWS side, he complimented his great vision for what Amazon could look like in 10 years. He made note that finance and payments were a big part of his plan. He said explicitly this is being discussed inside of Amazon extensively right now. Andy Jassy has called it his, "Space Race"(comparing it to Jeff's Blue Origin/Space X, I guess?) But who are they up against? (I have my ideas, will discuss more in the podcast.) This project only has traction because it comes from the top and Andy is willing it to happen. "Certain teams are working around the clock to make sure they hit deadlines." That was all he would let me share via this article. The rest will be on the podcast so make sure to listen to corresponding episode. I would have to say before talking with my friend / source at Amazon I felt comfortable in knowing that Amazon was building something Bitcoin related. But after our conversation on Sunday I am left even more confused because I feel they are making some missteps on diversifying into other cryptocurrencies besides Bitcoin. But then when he mentioned MicroStrategy it got me thinking, hang on a minute maybe they understand what they are doing and just using these 💩 coins to accumulate more Bitcoin. Either way, we will have to wait and see, let the Space Race begin. Against who, I still do not know?
---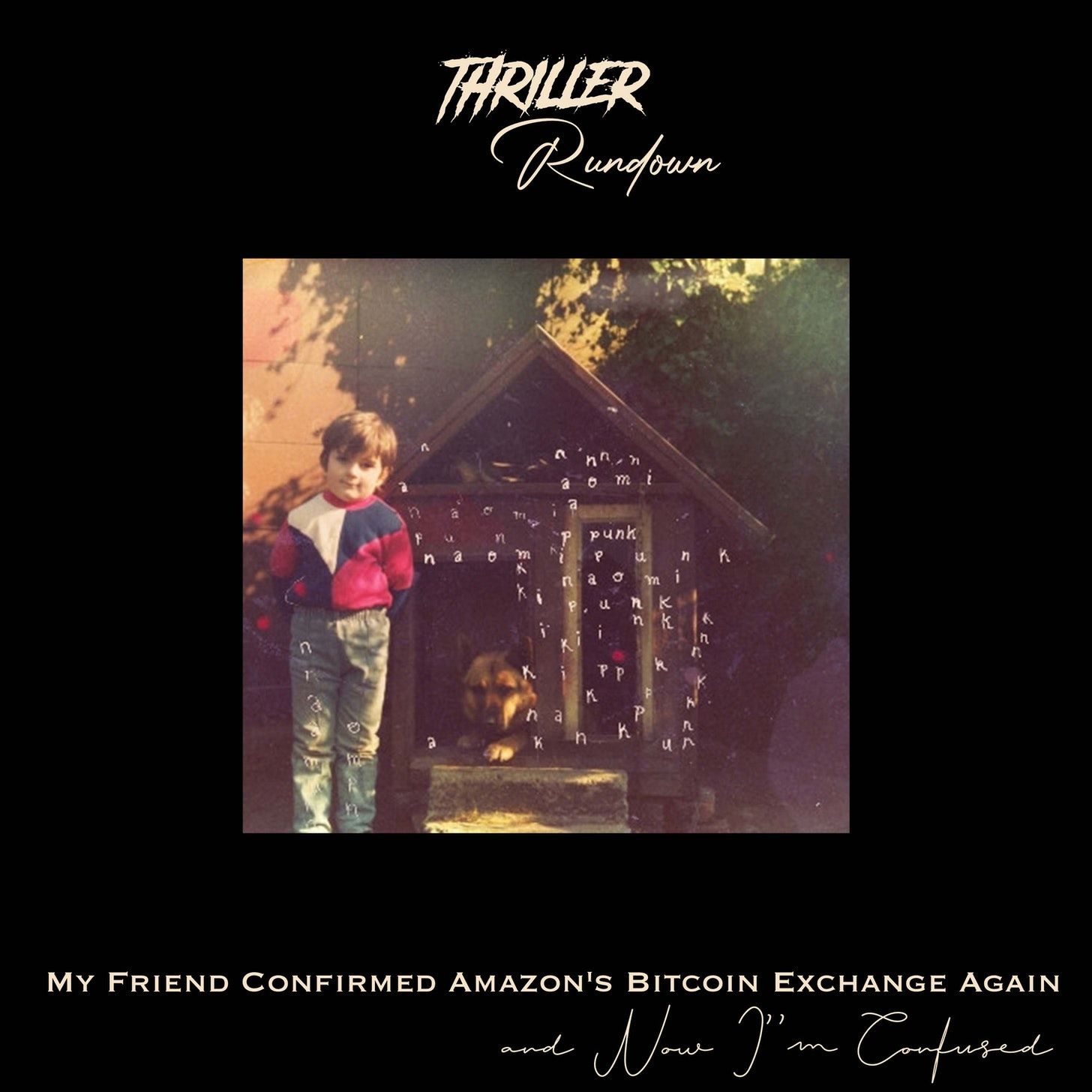 We released first episode of Thriller Rundown for Thriller Premium. Make sure to check out the related episode to this article.
---