THE RUNDOWN
Amazon getting into Bitcoin this year has more to do with Andy Jassy replacing Jeff Bezos than anything else. This is what a long time friend of mind who works at Amazon told me on Sunday afternoon when we were discussing the news that shook the Bitcoin world over the weekend.
Did you have any idea this was going to happened?" I asked him, "Well yeah, we are Amazon" The conversation went on for over an hour where we discussed family, old friends, and of course Amazon's entry into Bitcoin.
5 Good Minutes
Bitcoin Accumulation Phase Nearing End?
chart coming from TradingShot via TradingView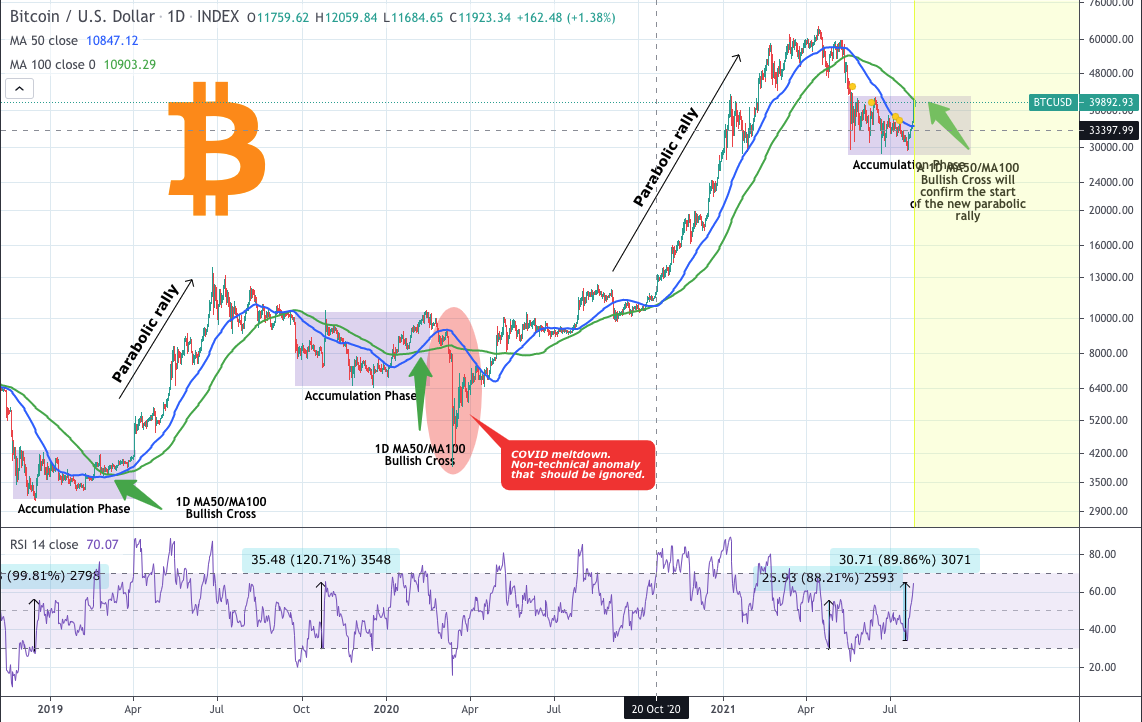 The Hard Truth
Chinese Stocks Crash. So Now China Is Buying Bitcoin?
---
Subscribe via iTunes or Substack. Also follow on Twitter and Medium.
"If you enjoyed listening to this episode and you want a really easy way to support Thriller Premium, why don't you head over to Apple Podcasts and leave us a quick rating or even a review?
Please leave a Review. Just go to ThrillerRating.com and that should open up Apple Podcasts.
Podcast reviews are pretty darn important and the more reviews we receive, the more likely we'll be able to get Thriller Premium in front of more people.
I am very appreciative for each one of you and would be extremely grateful if you left a 5 star review showing support. I read pretty much all the reviews that you guys leave over there. Thank You."
🔊 For Podcast ⚡ Lightning ⚡ Listeners
You can now use an app and support streaming sats to Thriller Premium.
More information is available at https://satoshis.stream
---