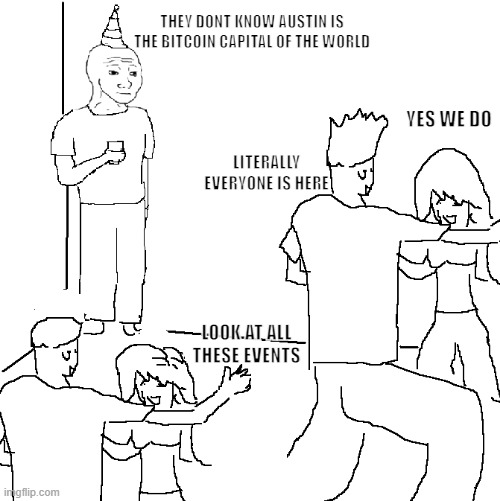 With January past us, let's look forward to the upcoming Bitcoin events in Austin this month. In-person events will be listed first, followed by some online meetups. Let's all get out and spread the good word about the coming peaceful revolution.
Tuesday, Feb 1st - Bitcoiner Breakfast @ The Meteor on S Congress
· Every single Tuesday at 8:00 AM and 6:00 PM
· No registration needed - Free to attend
---
Thursday, Feb 3rd- Austin Bitcoin Club Pleb Symposium @ The Capital Factory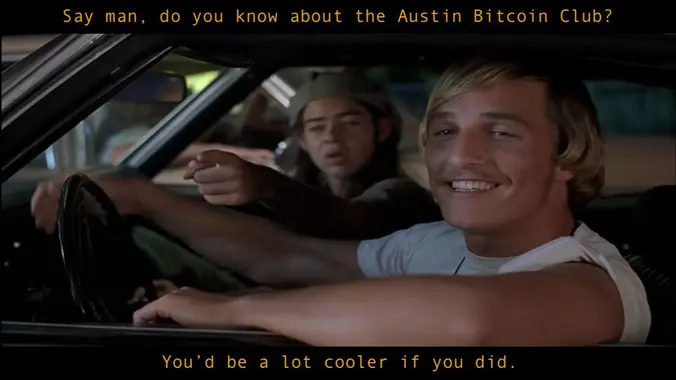 The Austin Bitcoin Club will be a once monthly gathering of Bitcoiners from all walks of life. We are building a space for fostering connections, idea development, and most importantly creating a strong sense of community from which we may all draw support.
· 6:30 PM
· Register Here - Free to attend, complimentary food & beer available.
---
Friday, Feb 4th - Beef & Bitcoin @ Coopers BBQ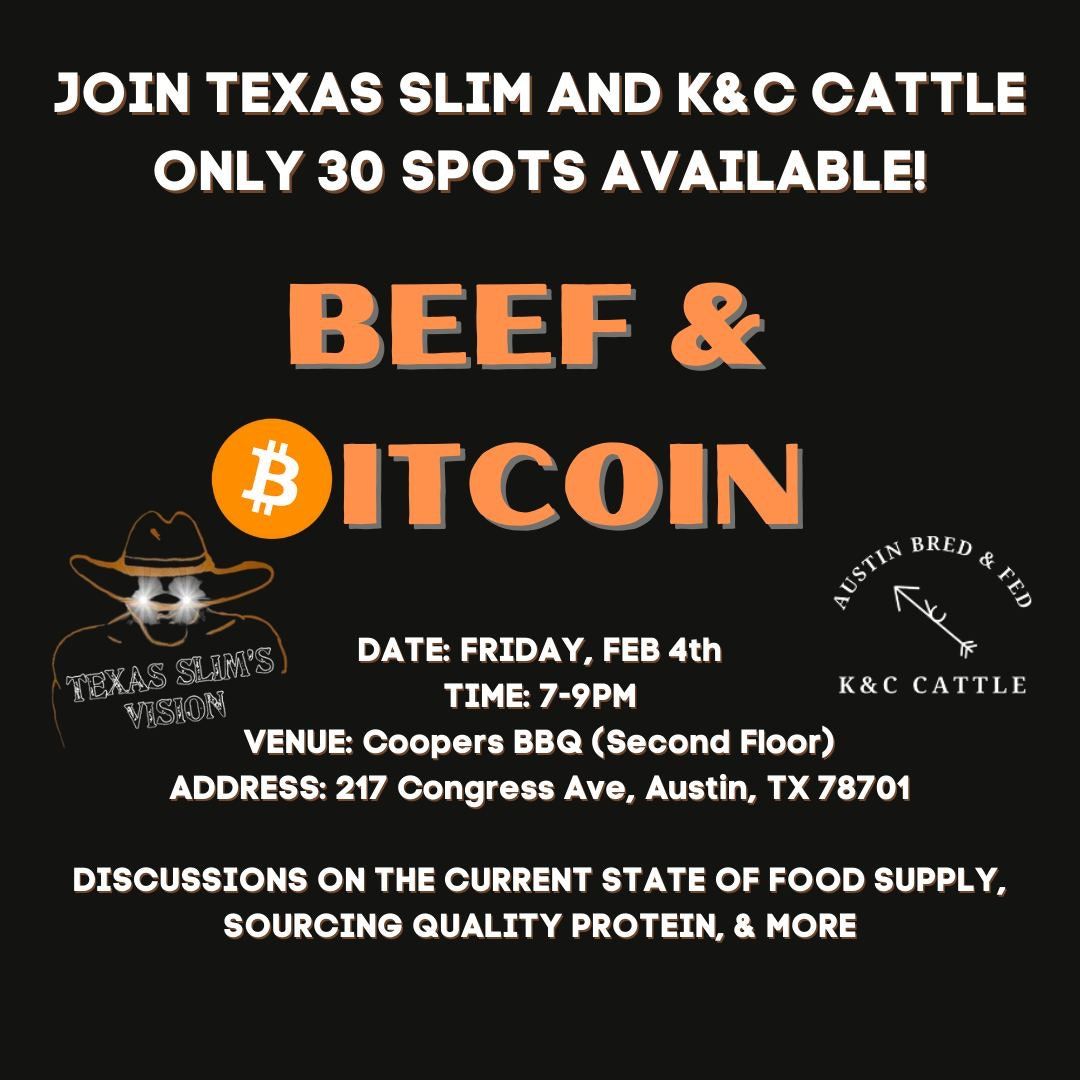 Come listen to Texas Slim talk about sourcing high-quality protein from local and reliable sources such as K&C Cattle. We are going to be discussing a number of topics from the food system to building out more robust networks through Bitcoin to help farmers. Come have an evening with us! You won't want to miss it.
· 7:00 PM – 9:00 PM CST
· Event page - $45 per ticket, includes the BBQ & sides as well as entrance fee
---
Thursday, Feb 17th - Austin Bit Devs Socratic Seminar #25 @ the Bitcoin Commons of Unchained Capital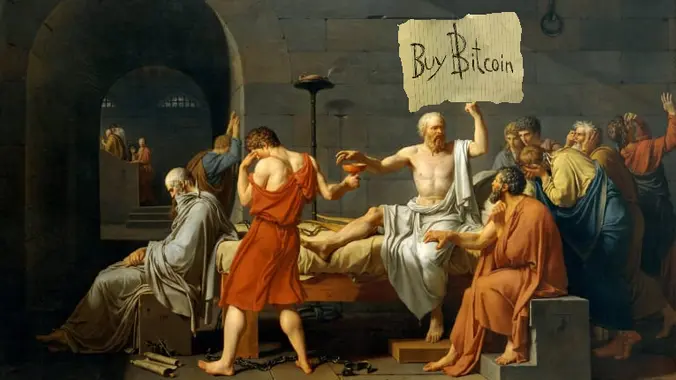 Topic we will explore:
* How Bitcoin works
* How Lightning Network and other second-layer systems work
* How and why to run a full node
* Building atop Bitcoin

Topics we won't explore:
* Investing in Bitcoin
* "Blockchain" as general purpose technology
* Altcoins and ICOs
· 7:00 PM - 9:00 PM
· Register Here - Free to attend
· After party @ Coopers BBQ-  $35 for food & (more importantly) Mariachi band
---
Every Monday - Oshi Evangelist Call @7:30pm

Want to learn how to earn bitcoin by fostering a bitcoin economy in your community? We'll explain how Oshi works, how to onboard businesses, and answer any questions in-between. Join passionate bitcoiners from all over the world as we discuss ways to turn your town or city into the next Bitcoin Beach.
· Register here - Free to attend
---
Every Wednesday - Open Bitcoin Q&A Chat @ 7pm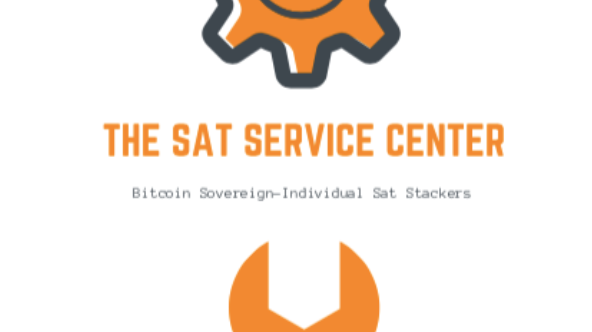 New to Bitcoin? Now is the best time to learn about Bitcoin and meet local Bitcoiners based in Texas & around the globe! Whether you're brand new to Bitcoin and just want to learn, a miner looking to expand, or you're a Bitcoin programmer seeking reviews, every skill level is welcomed.
· Register here - Free to attend
---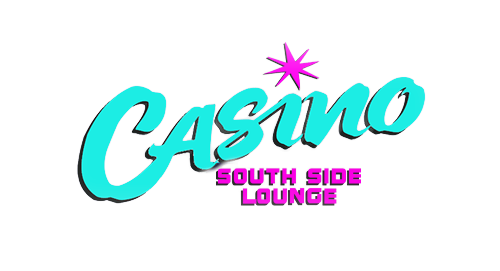 Last thing, our very own ThrillerX has been doing Beer Bitcoin meetups at Casino Southside at 4pm every weekend. Join the #KeepAustinPleb Telegram for more info.
· Free to attend
· Guaranteed good time or your money back
---
If you have any March Bitcoin only events reach out to Young Remy on Bitcoin Twitter to get added next month. ✊🏻 Plebs are strong together. We must all get the signal out.