Over the past year, the development of LightningEscrow, now called BitEscrow, has been a significant undertaking. From joining Pleb Lab, to replacing a co-founder and hiring a new CTO (Christopher Scott), to pitching to Nic Carter, meeting Tim Draper & Doug Leone, and winning a scholarship to Draper University, there have been numerous notable events along the way. Despite the many challenges, we are now close to launching a comprehensive Bitcoin escrow service, complete with a user-friendly website and a simple API for integration into other applications. The launch is scheduled for the end of January.
We intended to rebrand the company to a more professional image from the beginning. As such, we recently updated the website with a new logo, which marks a significant milestone for our company and the future of Bitcoin. The ability to dispute Bitcoin transactions with the same ease as a credit card is a major step forward. We have also built parts of it on Nostr - to help us be the contracts' mediators, not the host.
For those unfamiliar with our service, BitEscrow is a fast, cost-effective, and secure non-custodial escrow platform for Bitcoin transactions. But what exactly is escrow, and how does it work? And why should you consider using it? The following sections provide answers to these questions.
What is Escrow?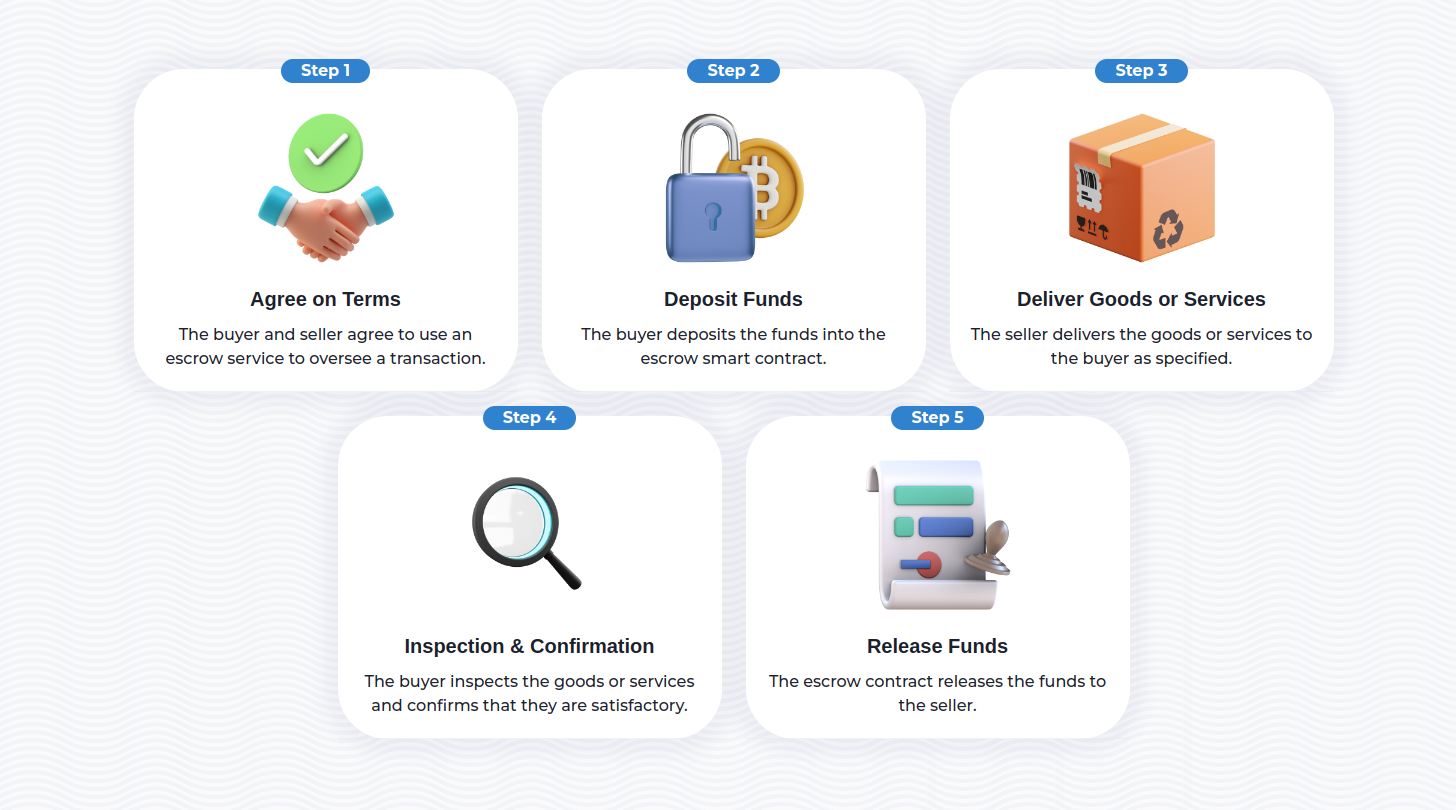 Escrow is a financial arrangement where a third party holds and regulates the payment of funds required for two parties involved in a transaction. The funds are held by the escrow company until all of the terms of the agreement are met, at which point the funds are released.
There are several steps involved in the escrow process:
The buyer and seller agree to use an escrow service for their transaction.
The buyer pays the agreed-upon funds to the escrow account.
The escrow company verifies that the funds have been received.
The seller ships the goods or provides the agreed-upon services to the buyer.
The buyer receives and approves the goods or services.
The escrow company releases the funds to the seller.
There are many different use cases for escrow, including the sale of goods or services, real estate transactions, and even online auctions. Escrow is also commonly used in everyday transactions, such as using a credit card or shopping on a website like Amazon.com. In these cases, the escrow service is provided by the credit card company or the online marketplace, respectively.
How is BitEscrow different?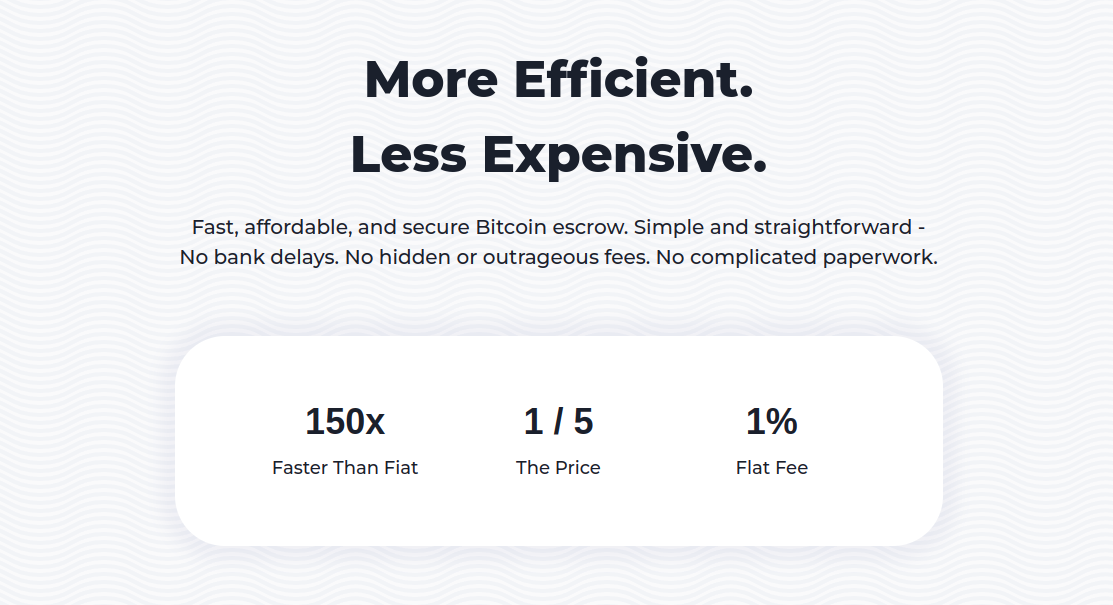 Traditionally, escrow services have come with several drawbacks and limitations. These include the requirement for KYC, fully custodial control of funds, slow transaction processing times, unnecessary and hidden fees, limited reach, and formality that limits the industries that can benefit from it.
However, BitEscrow is set to change all of that.
Our service is non-custodial, meaning we do not hold onto your funds but rather facilitate transactions using a hash lock contract. This also means that we do not require KYC.
In addition, BitEscrow is incredibly fast, with transactions being 150 times faster than fiat escrow, and takes just under 5 minutes on the base layer, with future plans to support the Lightning Network. We also keep things simple with a flat 1% fee, with no hidden or unnecessary charges. Thanks to Bitcoin's borderless nature, our service has an unlimited reach and is casual and accessible to any industry with no minimums required. And with an up-to-date design and easy navigation, our user experience is top-notch.
Where can I learn more?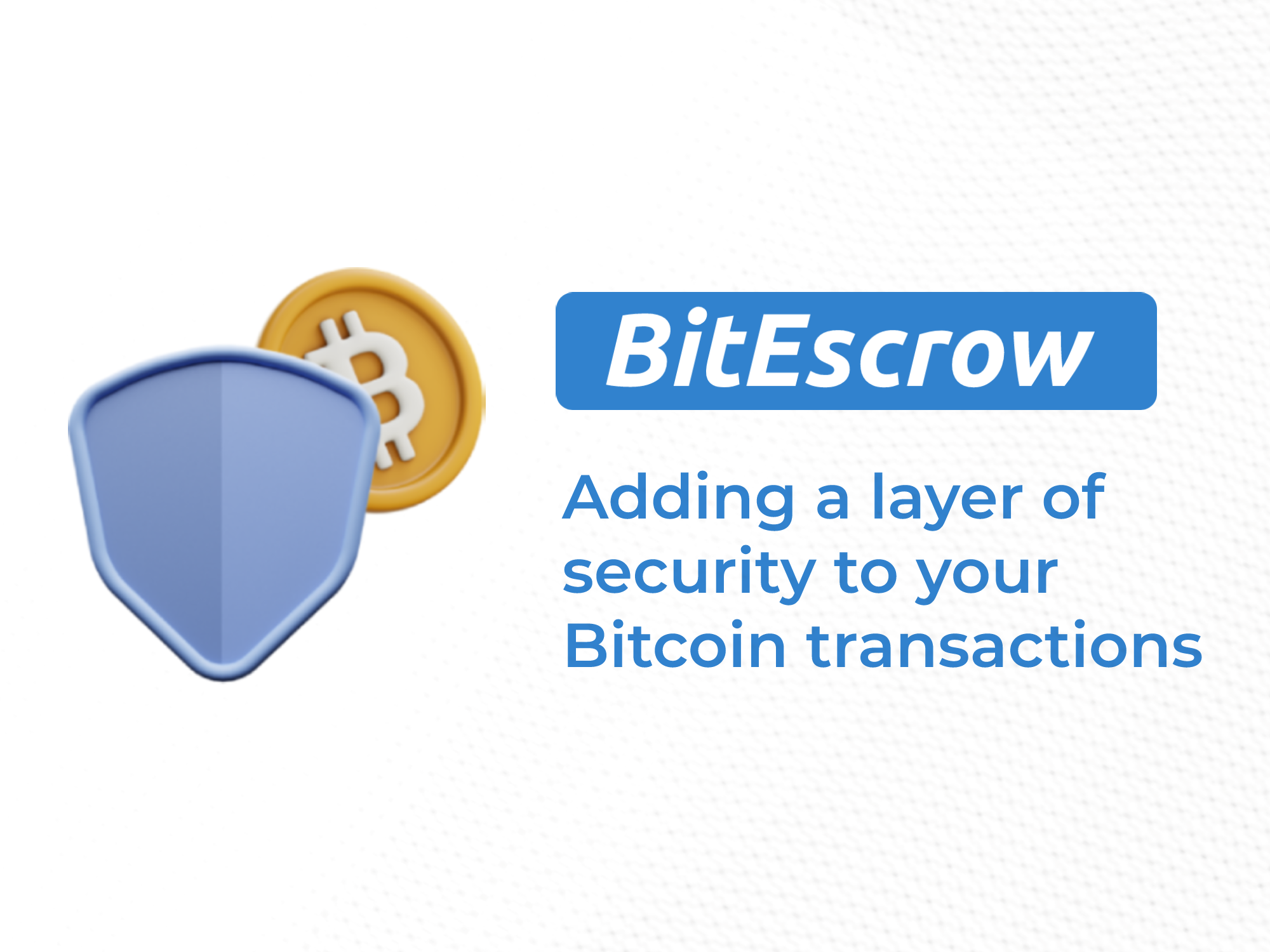 You can learn more on our website, which has an FAQ section at the bottom to answer most general questions. Be sure to sign up for our waitlist so you can be notified when we launch!