Michael Atwood made the announcement today on BT explaining the process. You can now buy a fraction of a cow on Oshi.  Plus the beef is guaranteed to be grade Choice or Prime.
This will be from the K&C Cattle Company which as we all know is dedicated to raising high-quality beef. The quality of the meat they produce, and their animals are free of antibiotics and hormones. They practice regenerative ranching and rotationally graze their cattle to utilize and nurture their pastures without chemical fertilizers.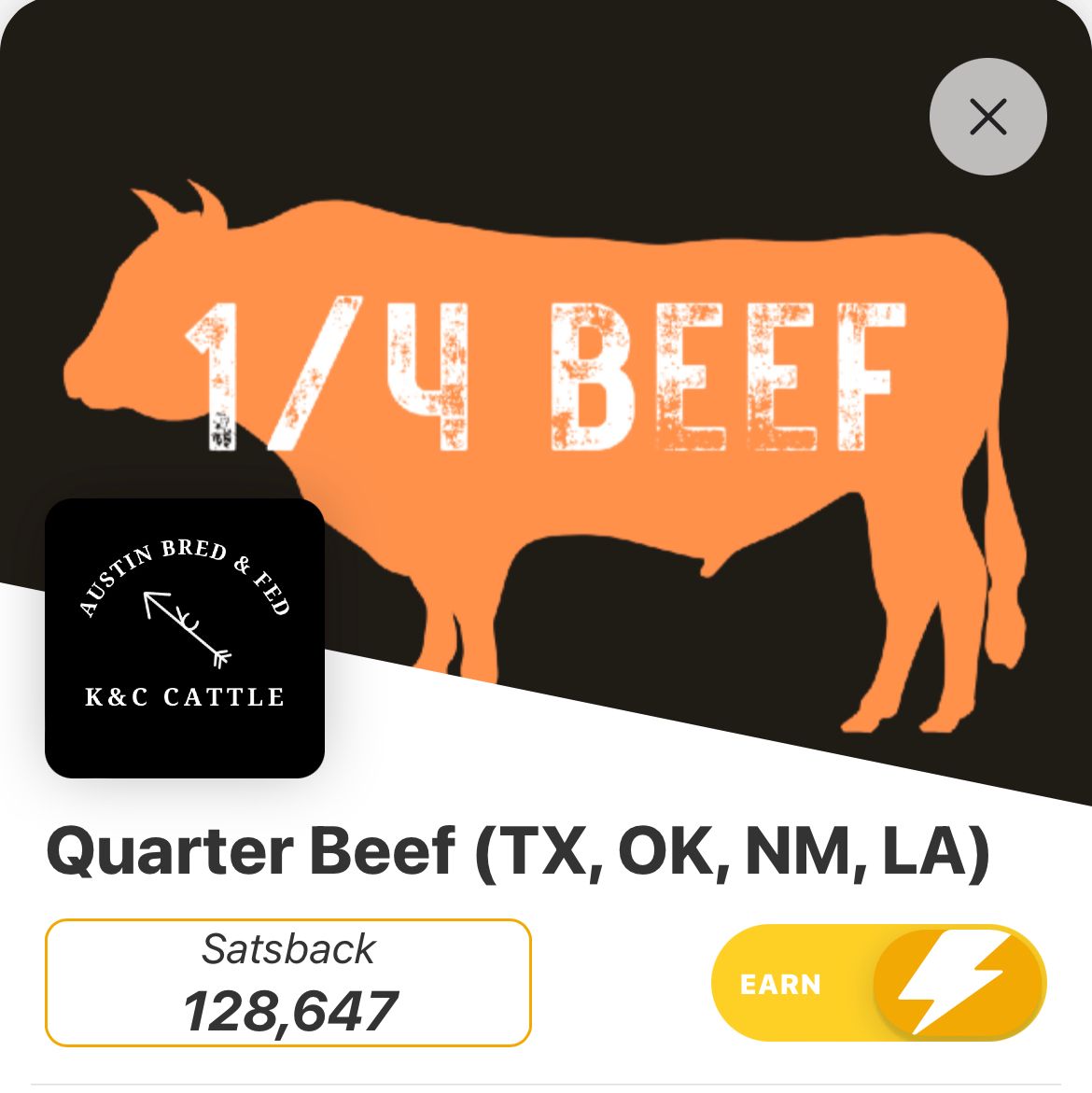 🤯 Currently right now you can receive ⚡️128,647 sats back on buying a quarter cow.

Check out the complete walkthrough below...
Shipping is included and delivers are setup only to Texas, New Mexico, Oklahoma and Louisiana. You could also have the option to pickup if you are in central texas to save $20. Not a bad deal for 115lbs of meat.
Cuts include:
Ribeye
NY Strip
Sirloin
Filet Mignon
Ground Beef
Beef Short Ribs
Roasts
Tenderized Round Steak
Fajita Meat