Yo Plebs! Mayor Parker Lewis has put together an amazing event called Bitcoin Takeover tomorrow at the Bitcoin Commons.
Read the tweets from Mayor Lewis ⤵️
When is it?⤵️
FRIDAY, MARCH 18
9:00 AM BITCOIN COMMONS  
601 CONGRESS AVE, SUITE 200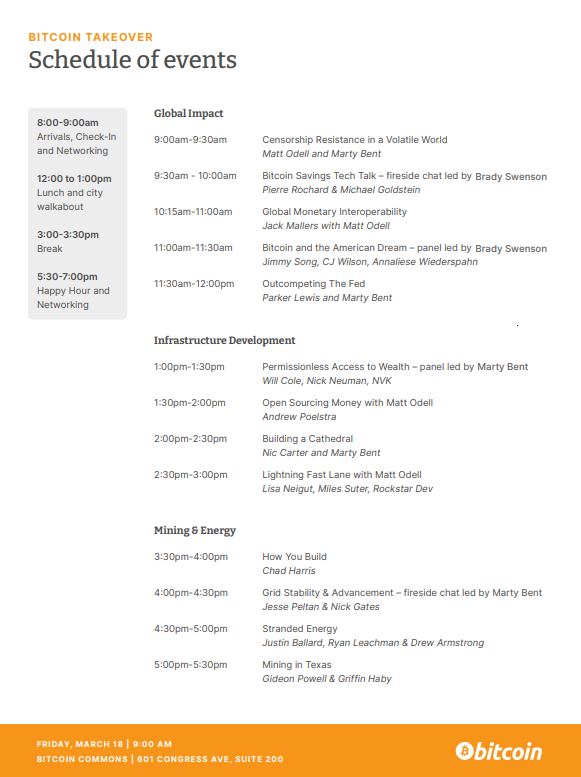 Big shout out to the sponsors who have come together to make sure this is happening in the Austin, Texas the Bitcoin Mecca.