Legends of Lightning is a new online global tournament for makers to learn, connect, collaborate, and build innovative applications and tools with bitcoin and lightning. From the 12th of October - the 28th of November, makers can accelerate their bitcoin projects through mentorship in design, development, and lightning integration.
BOLT🔩FUN is an open-source project like no other. The project was started by a core team of designers and developers looking to facilitate learning and experimenting on the lightning network.

What is Bolt.Fun? It's a fun place for builders to learn about and experiment with the lightning network at Bolt.Fun, you can explore some of the basis of Lightning, such as invoices, nodes, and wallet architectures within mobile environments.
Bitcoin development can seem scary for new developers, but it doesn't have to be. With the lightning network's toolkit and libraries, many new opportunities are waiting to be explored with Bolt.Fun. The path is easy to find your tribe, which is why they are launching Legends of Lightning!
What is Legends of Lightning?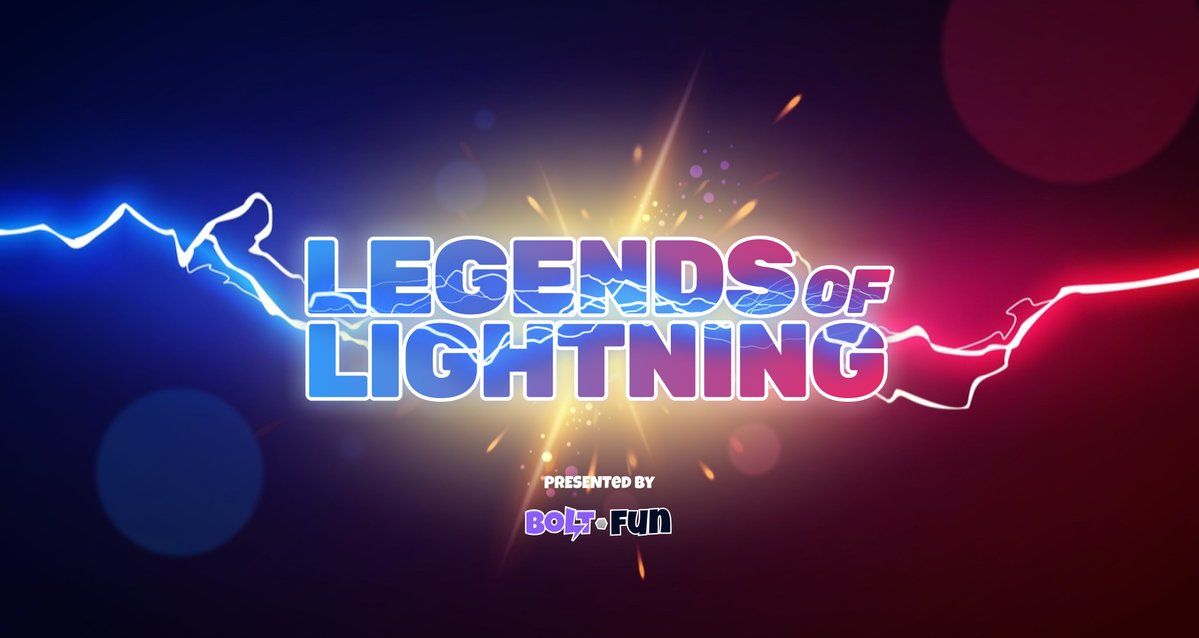 BOLT🔩FUN has partnered with a number of meetups, hackathons, and workshops to provide participants the opportunity to brainstorm, design, build, and accelerate their projects over the course of the tournament. Whether your project is an open-source public good or a business that you're looking to build, they want to encourage longevity and continued development of projects.
The Prizes Are Exceptional!



Full Details Below:
The tournament starts when project entries open on October 13th, 2022. 6 weeks later, on 24th November project entries will close, and their dedicated panels of judges will evaluate their specialised tracks, announcing a shortlist of finalists a few days later. On 6th December, these finalists will pitch their projects live, and Bolt.Fun judges will announce the track winners + grand champions the next day.
Here are the dates you'll need to remember:
12th Oct - Project entries open
24th Nov - Project entries close
28th Nov - Judging panels announce track finalists
6th Dec - Finalists pitch their projects
7th Dec - Track winners + grand champions announced.
How will projects be judged?
All projects will be judged and scored on the following criteria:

1). 🎯 Value Proposition
Does the project have a product market fit? Does it provide value to the bitcoin ecosystem and beyond?

2). 🚨 Innovation
Is it something we've seen before or does it bring something new and exciting to bitcoin and beyond?

3). ⚡️ Bitcoin Integration & Scalability
Have they used bitcoin/lightning? If so, how many features? How well will this product scale for either local or global adoption?

4). 👁️ Transparency (#BuildInPublic)
Encouraging makers to #BuildInPublic. Has the project's team been transparent throughout their product design and development journey?

5). ✅ Execution
Makers should focus on attention to detail. How well has the project been executed?

6). 🍒 UI/UX Design
Design can separate the good from the bad. Taking into account both UI and UX, how well has the application or feature been designed?

7). 🔥 Je ne sais quoi
Does the project have that extra level of pizazz or coolness? Does it raise the bar
Also, be sure to check all the latest from Legends of Lightning organizers from their recent twitter spaces.
This is sure to be an epic one!
---