Starbucks is adjusting its rewards program again, "To ensure the long-term sustainability of the Starbucks Rewards program and to meet the changing needs of our members, we occasionally need to make changes to the program," but this isn't a first. Remember 2016? That was the year Starbucks transitioned from a visit-based system...However, the trend of modifying loyalty programs isn't exclusive to Starbucks. Last December, Tim Hortons also revamped its system, where the cost of a coffee escalated from 70 to 400 points. - Starbucks Waters Down its Reward Program
Bitcoin is a more wholesome offering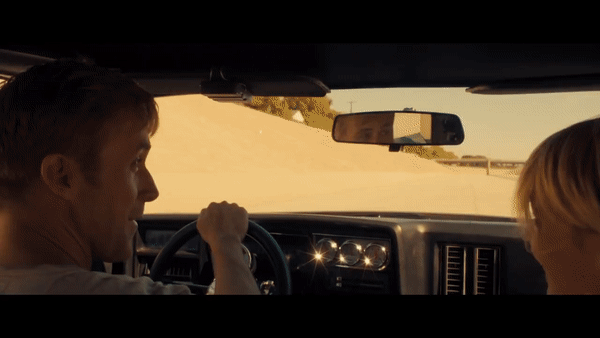 It's obvious to most bitcoiners that traditional fiat reward systems are seriously declining, with inflation touching even the popular Seattle coffee chain.
Every rewards system now mirrors these fiat tendencies, and honestly, it's hard not to empathize with their loyal customer base.
It's evident to many that 'sats' have become the new reward standard because consumer behavior is shifting towards a more wholesome offering.
Today, we're thrilled to unveil a suite of new features, enabling businesses to seamlessly integrate robust, Bitcoin-infused loyalty and rewards programs directly into their Shopify, WooCommerce, or Square stores. These enhancements empower businesses, regardless of size, to not only bolster customer retention but, uniquely through Bitcoin, amplify customer acquisition as well. With our advanced loyalty system, businesses can effortlessly captivate their customers, rewarding them with Bitcoin on every purchase. Moreover, they join a global network of local businesses offering this unique reward with limitless potential.
Oshi's Vision for Nurturing the Bitcoin Economy
Throughout our journey, having helped hundreds of businesses embrace Bitcoin acceptance, we've been at the forefront of stimulating the Bitcoin economy. This firsthand experience positioned us uniquely, not just as facilitators but as observers of the transformative wave Bitcoin brought with it. One key insight emerged: while getting businesses to accept Bitcoin is an important move, the real driving force for a thriving Bitcoin economy is ensuring a broad user base sees it as a regular payment method, understanding its inherent benefits and general ease of use.
This insight didn't alter our end goal but rather highlighted a more potent path towards it. While we celebrate businesses integrating Bitcoin, it's crucial to remember that they do so to serve their customers, and the economy thrives when both entities symbiotically prosper.
Businesses might be the engine of the economy, but consumers are its fuel.
Our reinforced mission is to embed Bitcoin rewards into everyday transactions, offering businesses a powerful tool to serve their clientele. By doing so, customers receive a seamless method to earn Bitcoin, familiarizing them with this transformative currency and naturally fostering its circulation. This creates a virtuous cycle where consumers aren't merely passive recipients but vibrant contributors to the Bitcoin ecosystem.
We envision a future where Bitcoin isn't just a trending topic, but a daily part of commerce and conversation. Our commitment extends beyond facilitating transactions; it's about weaving a fabric of understanding, appreciation, and usage around Bitcoin. As we journey forward, we invite you to explore the latest enhancements we've integrated, each designed to fortify this vision and offer unparalleled value to businesses and the communities they serve.
This week, I talked with Michael Atwood, the founder of Oshi.
If you're looking into diving into the complete landscape of loyalty rewards and the nuances of integrating Bitcoin into businesses, check out the pod.
---
Loyalty Reimagined with Oshi Rewards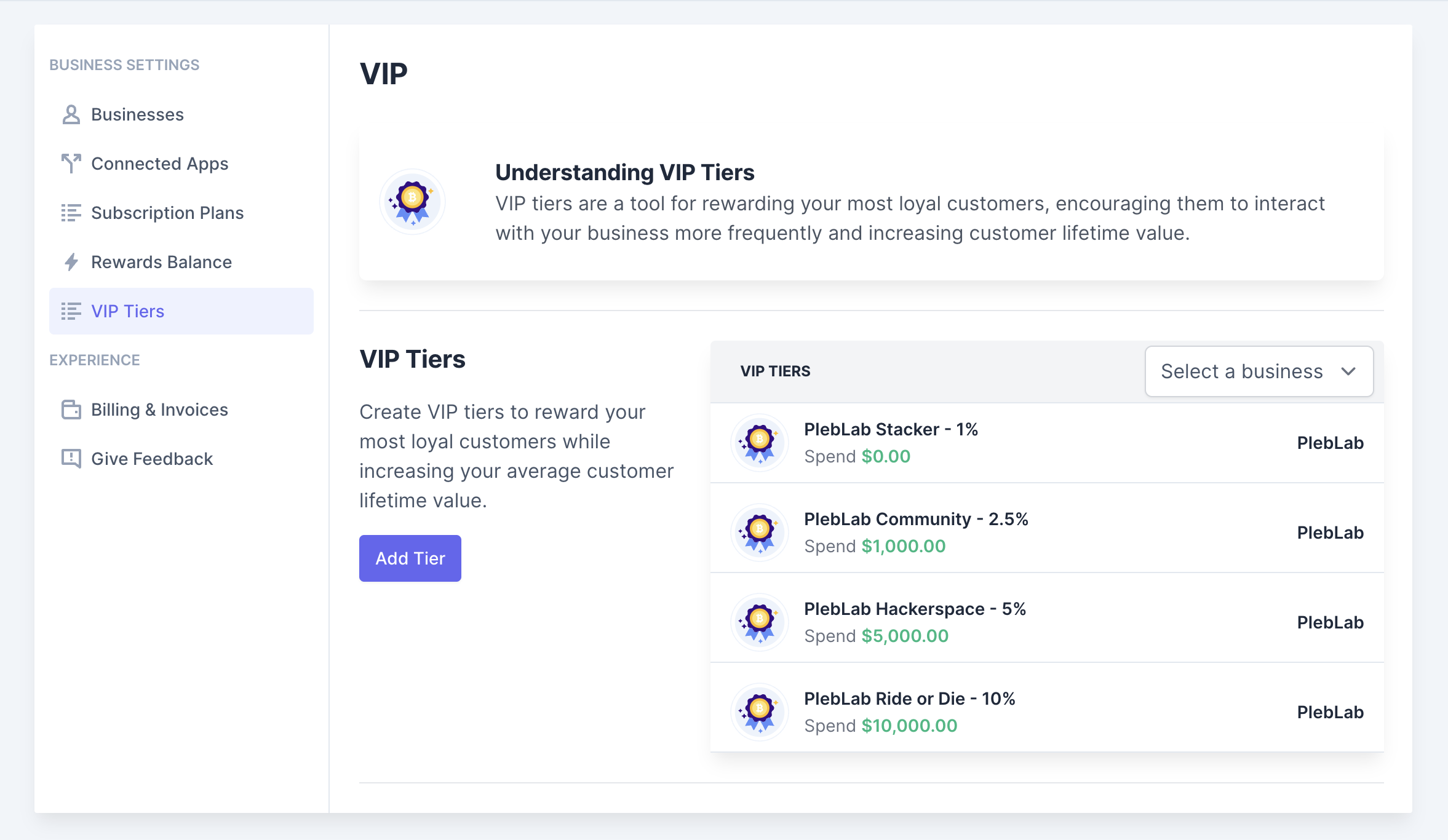 Rewards: Integrating Bitcoin rewards at PlebLab, we've been able to increase social engagement and drive desired behaviors. The result? "Retention." There's flexibility in choice when determining the Bitcoin reward structure. You can reward your community with a fixed percentage based on the total sales generated by their purchase.
Referrals: Oshi's referral system is so good that it sells itself because it combines the "word-of-mouth" marketing with the magnetism of Bitcoin, amplifying brand trust and advocacy. Following each purchase, our community receives a detailed referral program email, transforming them into active brand ambassadors.
Easy Integration: The Oshi dashboard offers a robust control center for the Bitcoin rewards system. We can tailor the loyalty program to align seamlessly with our brand's identity, ensuring a genuine experience. Its effortless integration with platforms like Stripe, Square, Shopify, and WooCommerce makes it particularly easy. This enables us to instantly gauge the impact and effectiveness of the sats we distribute at a glance.
Oshi Loyalty Rewards my initial thoughts...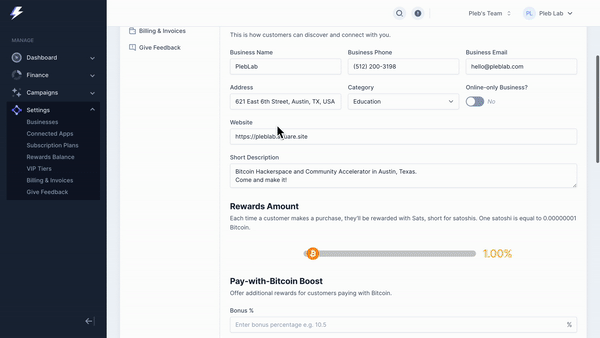 In the Bitcoin space, we've observed various attempts centered around "sat-based reward systems."
However, when Oshi stepped onto the scene in 2021 with its grassroots mission, we witnessed a truly game-changing approach to previous attempts. The unique value prop of the new VIP tiers is undeniable for any business aiming to incorporate Bitcoin.
Central to this mission is the idea of infusing Bitcoin rewards into daily transactions, transforming passive consumers into active participants within the Bitcoin ecosystem, and NOT entering another fiat-based flywheel.
🤘⚡️By integrating Oshi's loyalty reward system, we've essentially unlocked a mechanism where our community effortlessly earns Bitcoin, and that's pretty cool.
---
---