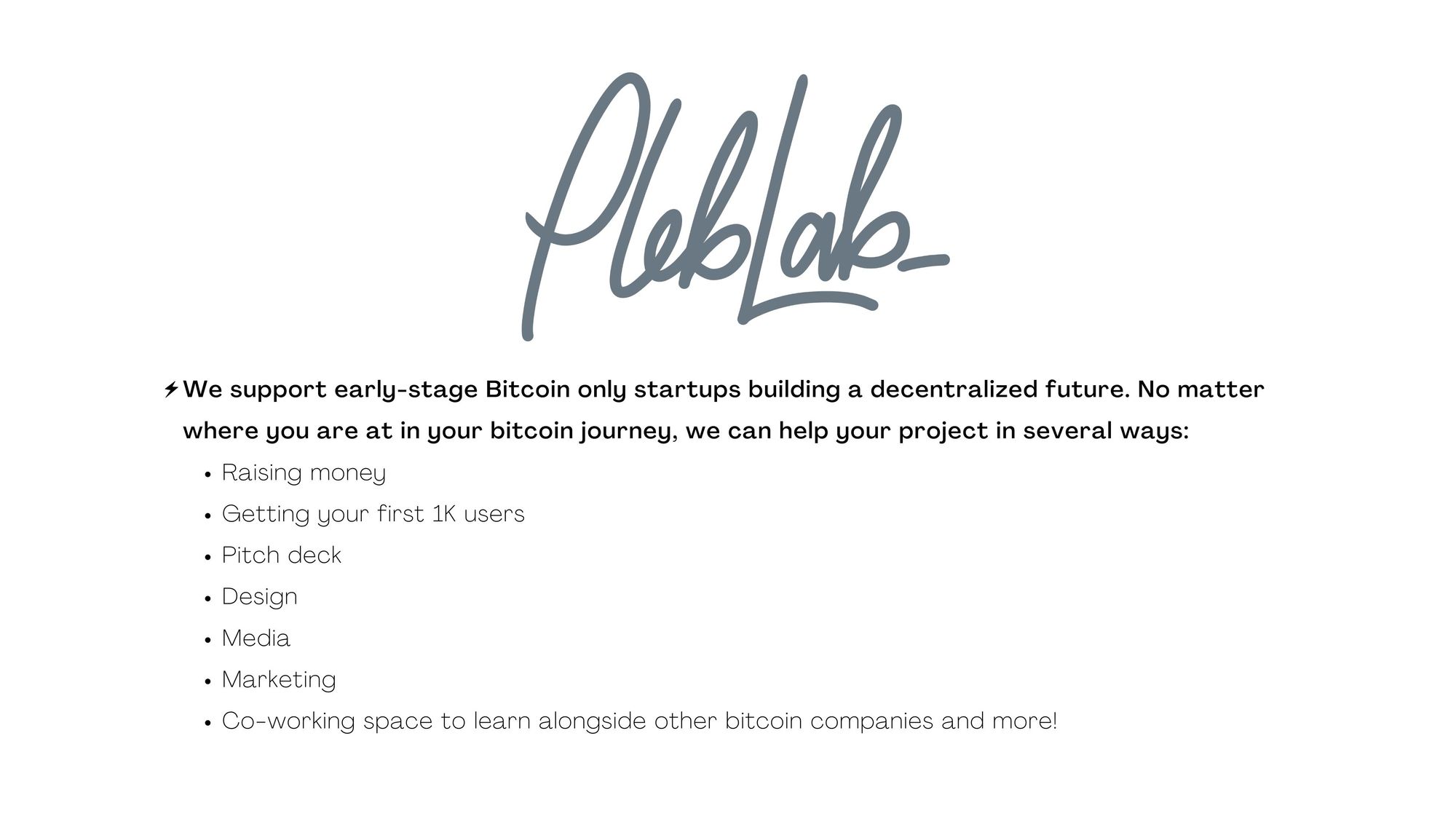 Many thanks to ⚡️PlebLab for sponsoring again this month at Thriller. PlebLab helps early-stage Bitcoin start-ups build the future of decentralized finance. PlebLab is located in Austin, Texas, at the heart of the financial district. At its core, PlebLab is a group of misfit hackers who firmly believe that supporting developers is critical for bitcoin to continue. They support outstanding projects and teams in several ways:
Working directly one on one with Bitcoin & Lightning startups
Granting workspace among other brilliant Bitcoin developers at Pleb Lab
Providing startup advisory and mentoring
Providing business development, marketing, and strategy
PlebLab also hosts hackathons and weekly workshops on Saturdays to sharpen your bitcoin skills and co-sponsors the Austin Bitcoin Design Club. They are a hub for bitcoin developers inside of Austin.
They also do weekly developer workshops. RSVP for all the events on the Meetup Page.

Thank you again to PlebLab for sponsoring this month on Thriller.

They also have an Austin Open Co-Working Day at PlebLab! this week.

👋 Also, if you are a Bitcoin company looking to sponsor Thriller, we still have a few sponsorship openings in February & March. Get in touch if you have a product or service to promote to Thriller's audience.