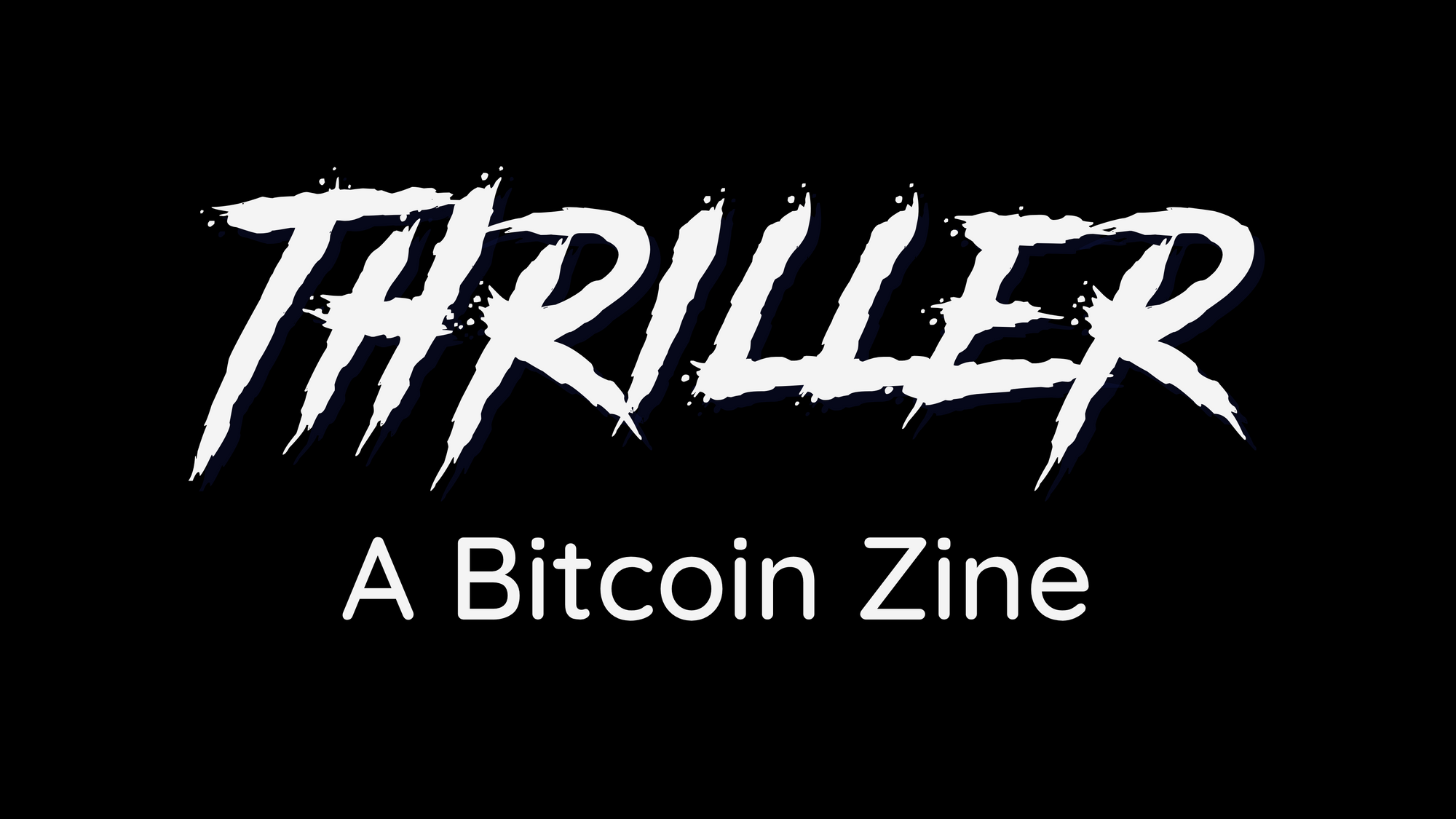 Get your Company Advertised on Thriller
Use Thriller to publish and republish your blog posts, press releases, and technology updates. With our dedicated readership of developers and plebs, we're a reliable partner to get the good word out and grow your presence across the bitcoin space.
Why Thriller?
Launch Pad - Give your Bitcoin company a voice. Thriller provides a way to tell your company's story to the bitcoin space.
Bitcoin Brands Start Here - Thriller prides itself on covering the latest projects and brands in the space. Unsurprisingly, we have covered and helped some of the fastest-growing startups.
Exposure - Once we hit 'Publish' on a story, it gets distributed via our growing email newsletter, bitcoin twitter, rss, stacker news, bitcoin-only newsletters, and more.
Here is our #ProofOfWork
Bitcoin companies we have worked with include; Stacker.News, Beef Initiative, Oshi, Bitcoin Company, Base58, Zaprite, and Pleb Lab, to name a few.

Bitcoin events we have covered in the past include; Bitcoin Conference, Bit Block Boom, BitcoinBlockParty, Beef Initiative Conference, and Bitcoin++, to name a few.
How do Sponsored Ads work?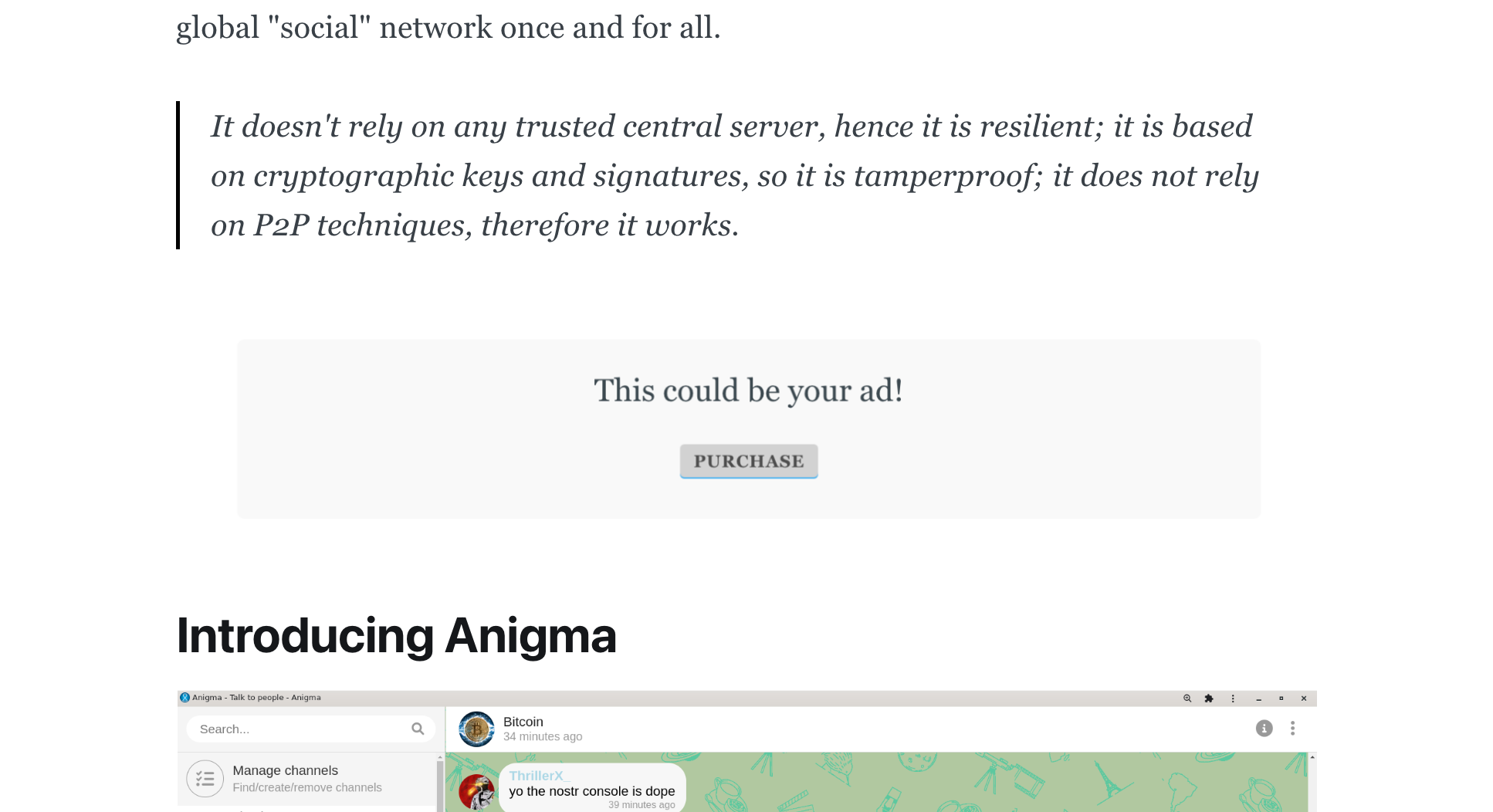 What do I get? - We create a sponsored post around your company at the beginning of the month. Followed by placing your bitcoin company-sponsored linked ad in every post on Thriller. Finally, our menu bar recognizes your company with a sponsored link every month.
What are your metrics? - We average between 11-15K unique views a month. Not bad for a bear market. See below for even more metrics.
How much? - We do flat monthly sponsorship at an affordable rate. Please get in touch with us if you are interested. We believe we can help your company.
Monthly Sponsorships
Here at Thriller, were taking the Gruber approach to how we do ads. We will adjust and learn over time.
Thriller Sponsorships available
Dec 1st - Dec 31st    1/3 slots Sold
Jan 1st - Jan 31st        3/3 slots Available
Feb 1st - Feb 28th        3/3 slots Available
About Thriller's Audience
📈 Estimated monthly web page views: 11k - 15k unique visitors and growing.
📰 Estimated Thriller RSS feed subscribers: Over 1K and growing.
🫂 Twitter followers on the @thrillerbitcoin account: Over 1k and growing.
🔊 Podcast monthly listens: Over 500 downloads per month and growing. (We use transistor to track actual downloads and listens. We do not spam our podcast to RSS sites. Transistor makes sure Thriller numbers are not inflated.)
🟠 Value for Value: ⚡️20,000 sats monthly from the pod alone in boosts and streaming. ⚡️1,100,000 million monthly from our publication alone. (We believe this is the most important metric here.)
Thriller has an entire audience of bitcoin plebs, developers, designers, founders, venture capitalists, and a thriving bitcoin community here in Austin, Texas. If you are local to Austin, definitely reach out.

To schedule a sponsorship or for additional information, email Car below.
Other ways to contribute?
Suppose you are a bitcoiner who likes what we do here. Consider supporting Thriller with membership or sat donation. It is essential to our mission of serving the community with news and information about the more extraordinary Austin bitcoin scene and maintaining and developing a funding base necessary to ensure the long-term future of Thriller. If you share our vision, please support the companies and Plebs we spotlight in our ads and this page.
Gracias amigo!
FUNDING FOR THE YEAR 2022
AustinChronicle
Bitcoin Remnant
Bitcoin Lawyer
⛓🔓BASE58
⚡️PlebLab
Stacker.News
Zaprite
@OnHodliday
Portland Bitcoin Meetup Group
@D_plus__plus
@dusty_daemon
@TeslaLiberty
@bitcoiner_movie
@btcnym
@btctechsupport