BOLT🔩FUN is an open-source project like no other,  the project was started by a core team of designers and developers who are looking to facilitate learning and experimenting on the lightning network.
What is Bolt.Fun? It's a fun place for builders to learn about and experiment with the lightning network. At Bolt.Fun you can explore some of the basis of Lightning, such as: invoices, nodes, and wallet architectures within mobile environments.

The site is split up into 3 areas. The Guide area covers, "Ongoing lightning research," the Makers area covers, "A lightning app directory made for and by the bitcoin community," and finally the Hackathon area covers, "Quarterly hackathons to promote lightning application design and development."
Introducing Stories ✍️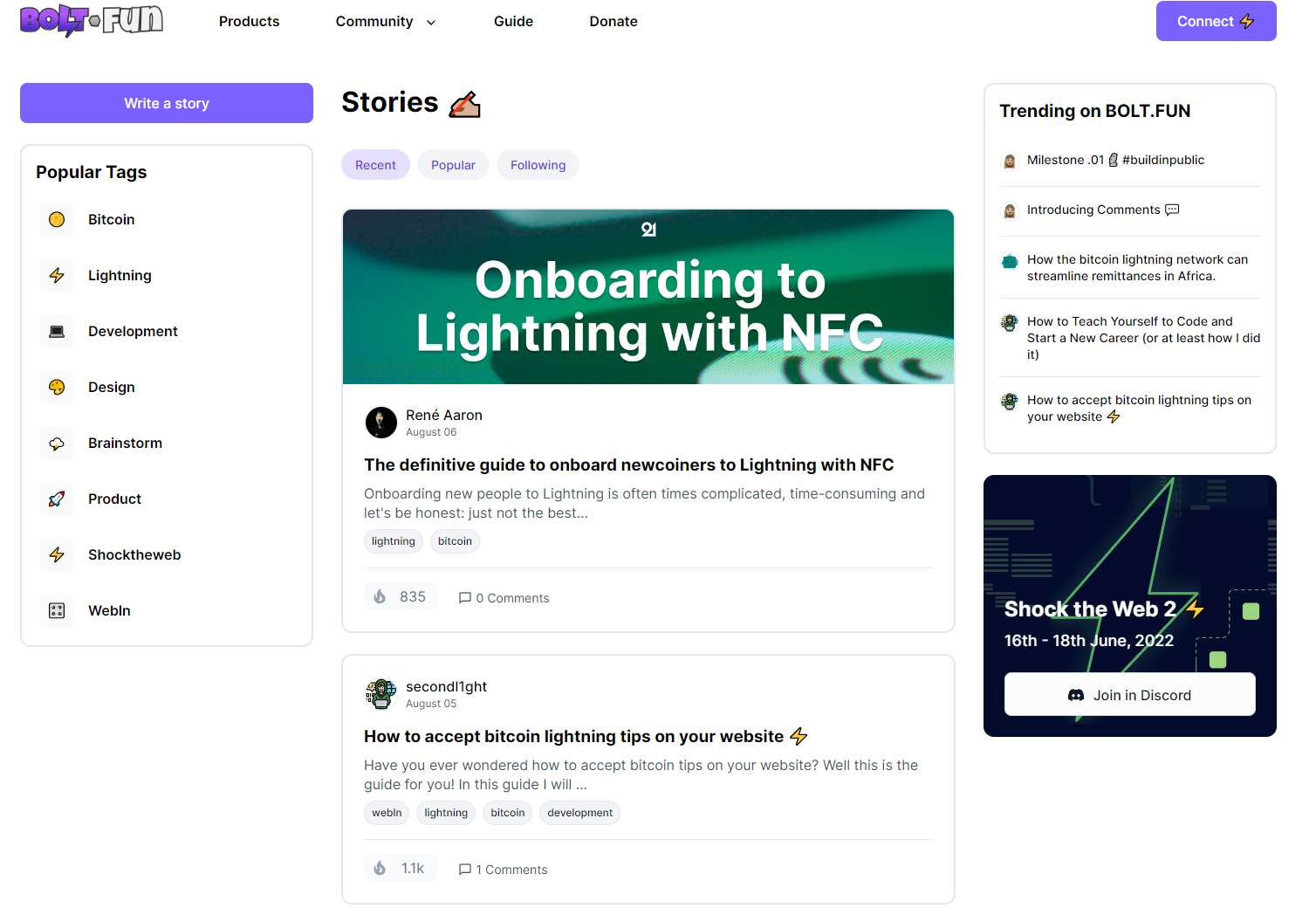 Anyone can share their story. Right now Makers can #buildinpublic - sharing their stories, updates, and insights. Stories allow makers to document & discuss topics like:
What does your local development environment look like?
How did you deal with problems connecting to your lightning node?
If you're not a coder, how did you make your no code application or how did you start accepting ⚡ payments on your website?
What are the most useful JavaScript libraries you found for making bitcoin web apps?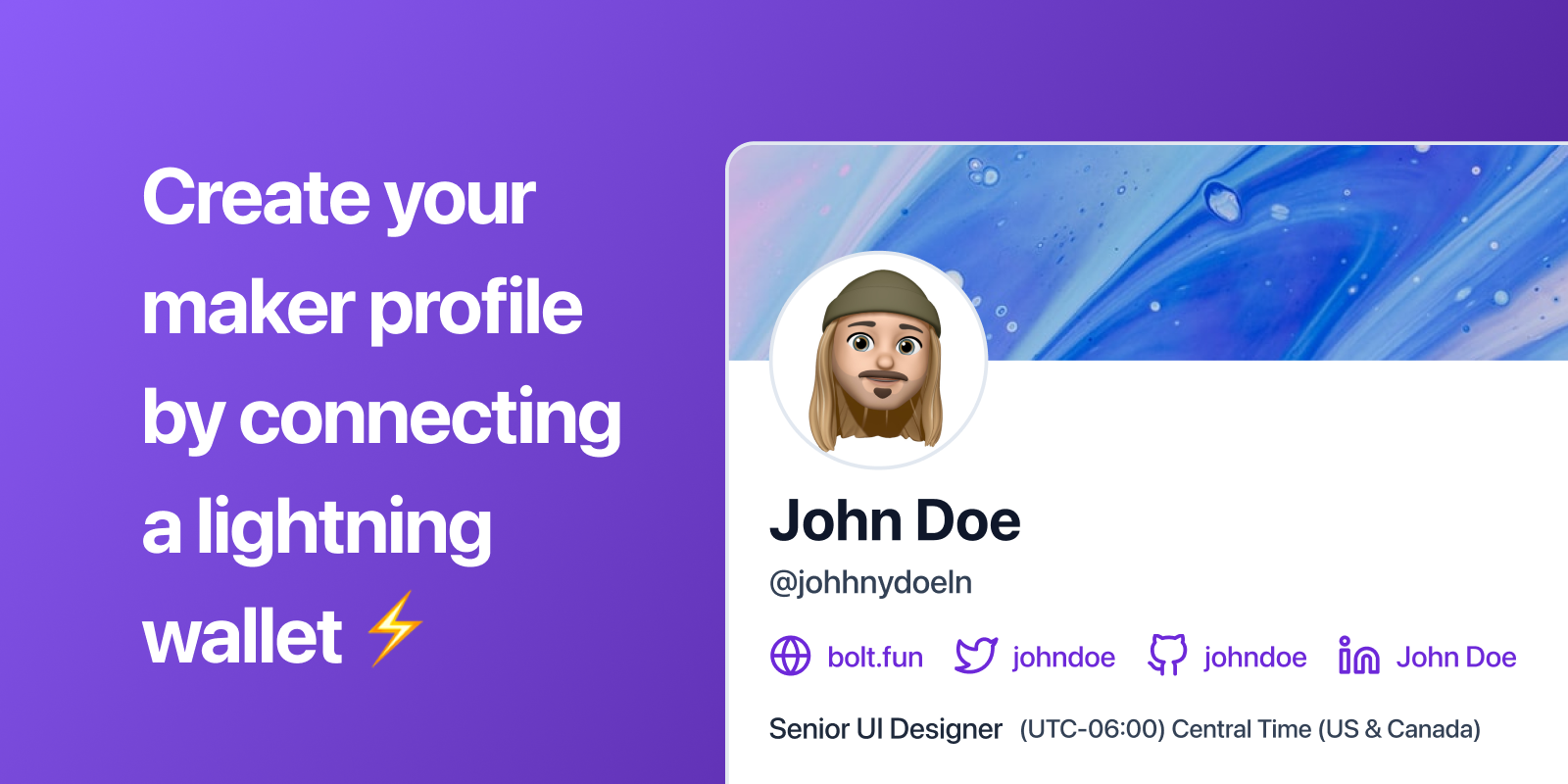 Shock the Web Hackathons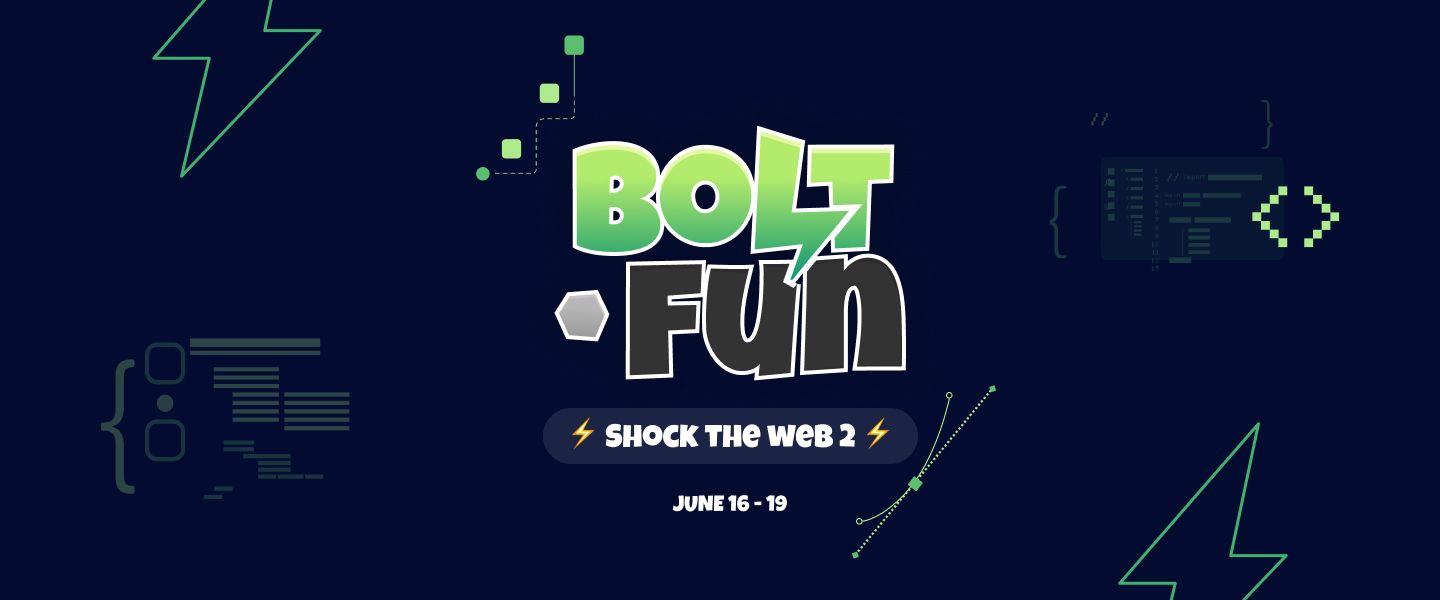 ⚡Shock the Web is a virtual hackathon to promote, explore, build and design web applications that can interact with WebLN enabled wallets and browsers. We want to make building on bitcoin more accessible to the masses of web developers out there.
Bitcoin development can seem scary for new developers coming in, but it doesn't have to be. With the lightning network's toolkit and libraries a bunch of new opportunities are waiting to be explored and with Bolt.Fun. The path is easy to find your tribe. Be sure to check out Bolt.Fun if your ⚡ curious.
---