Zaprite is a local Austin Bitcoin company out of Pleb Lab who has made it extremely easy to get paid in bitcoin. You can send absolutely beautiful, professional invoices with little effort. You can accept payments with Bitcoin, Lightning, Liquid, ACH or any credit/debit cards.

If everything wasn't already perfect. Zaprite has now added the ability to connect your Strike handle and receive all payments directly into your Strike account.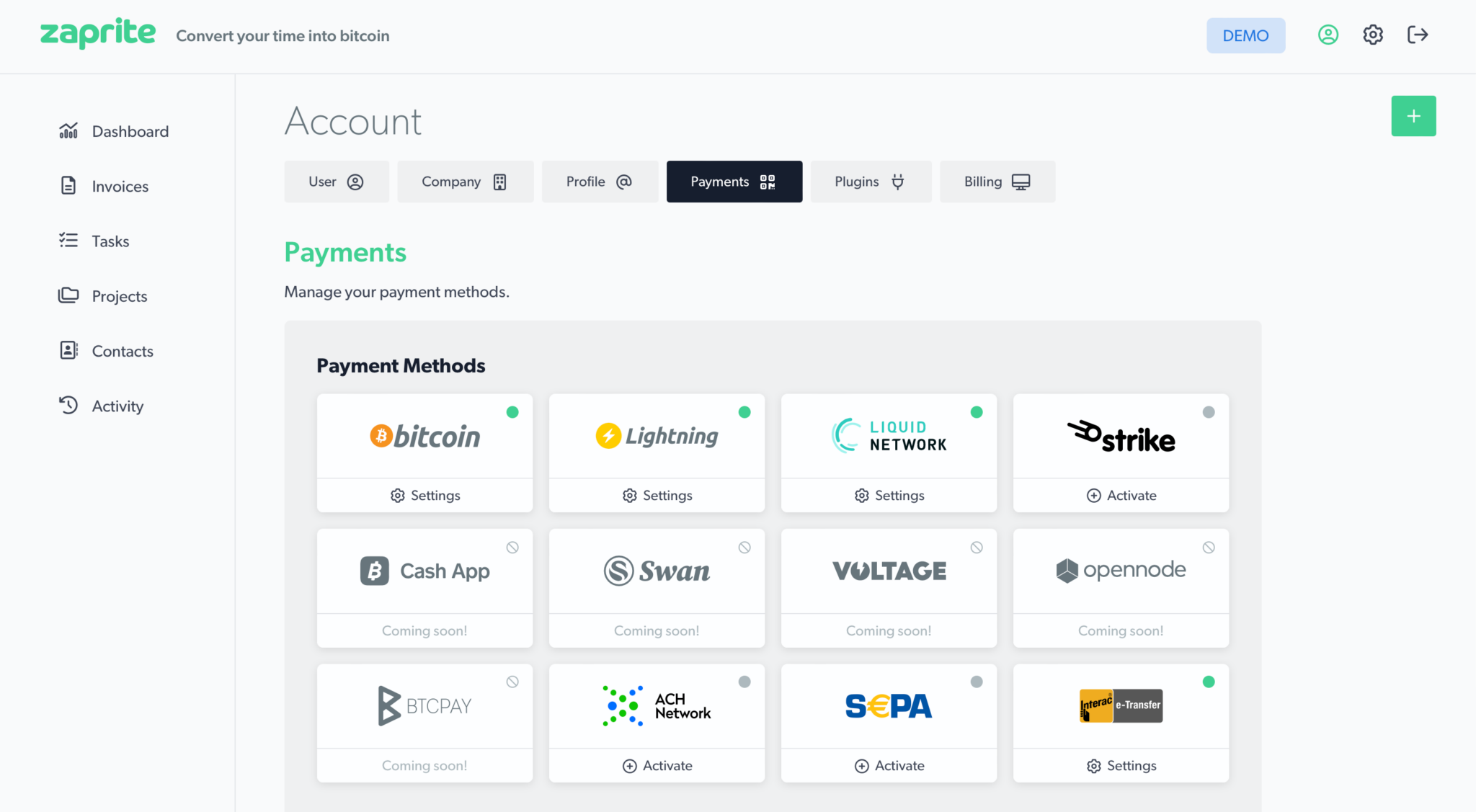 Once activated you will see the following: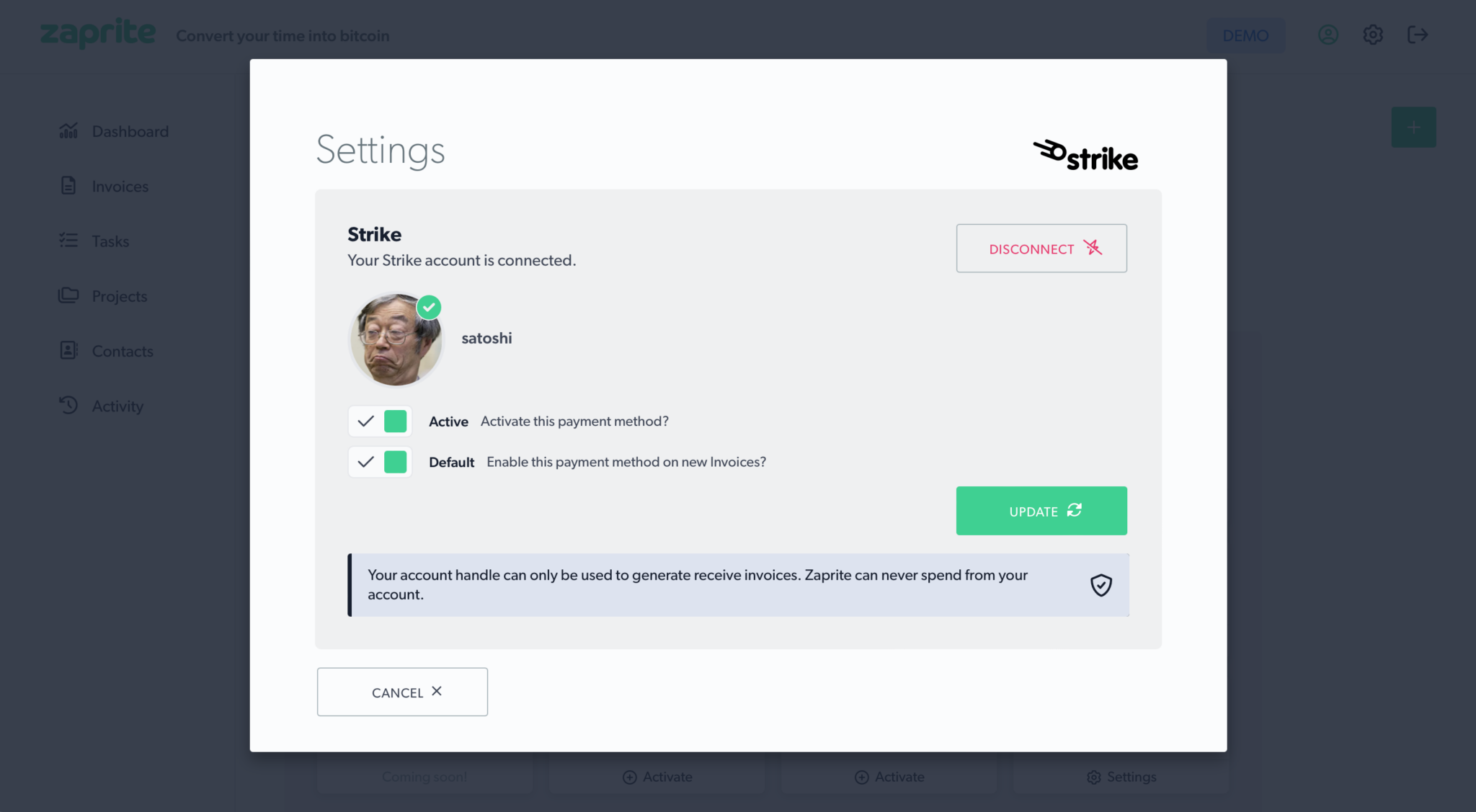 Bring on the Lightning baby: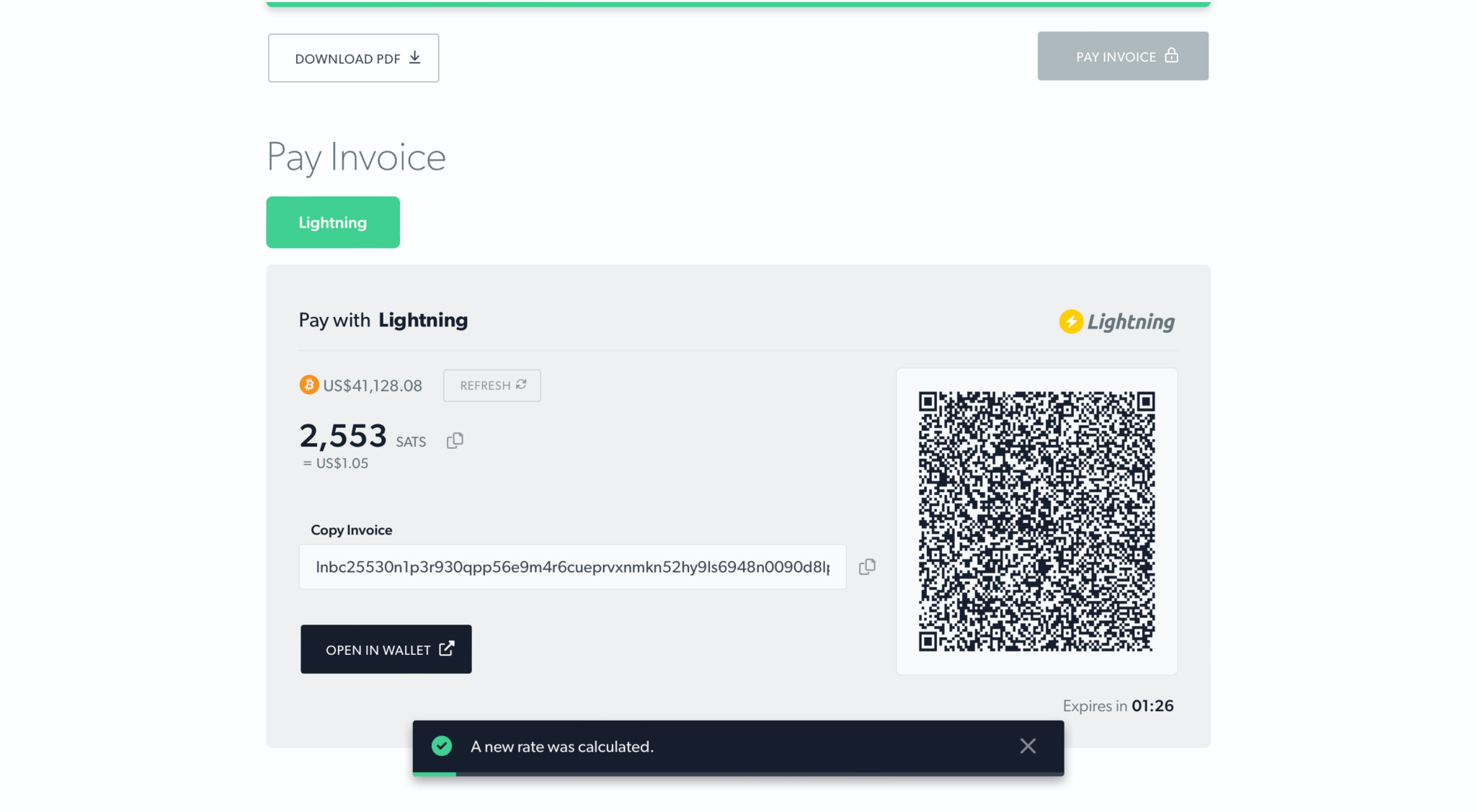 Zaprite has created a tutorial on how to connect your Strike account to Zaprite. Peep the long form on their website. ⤵️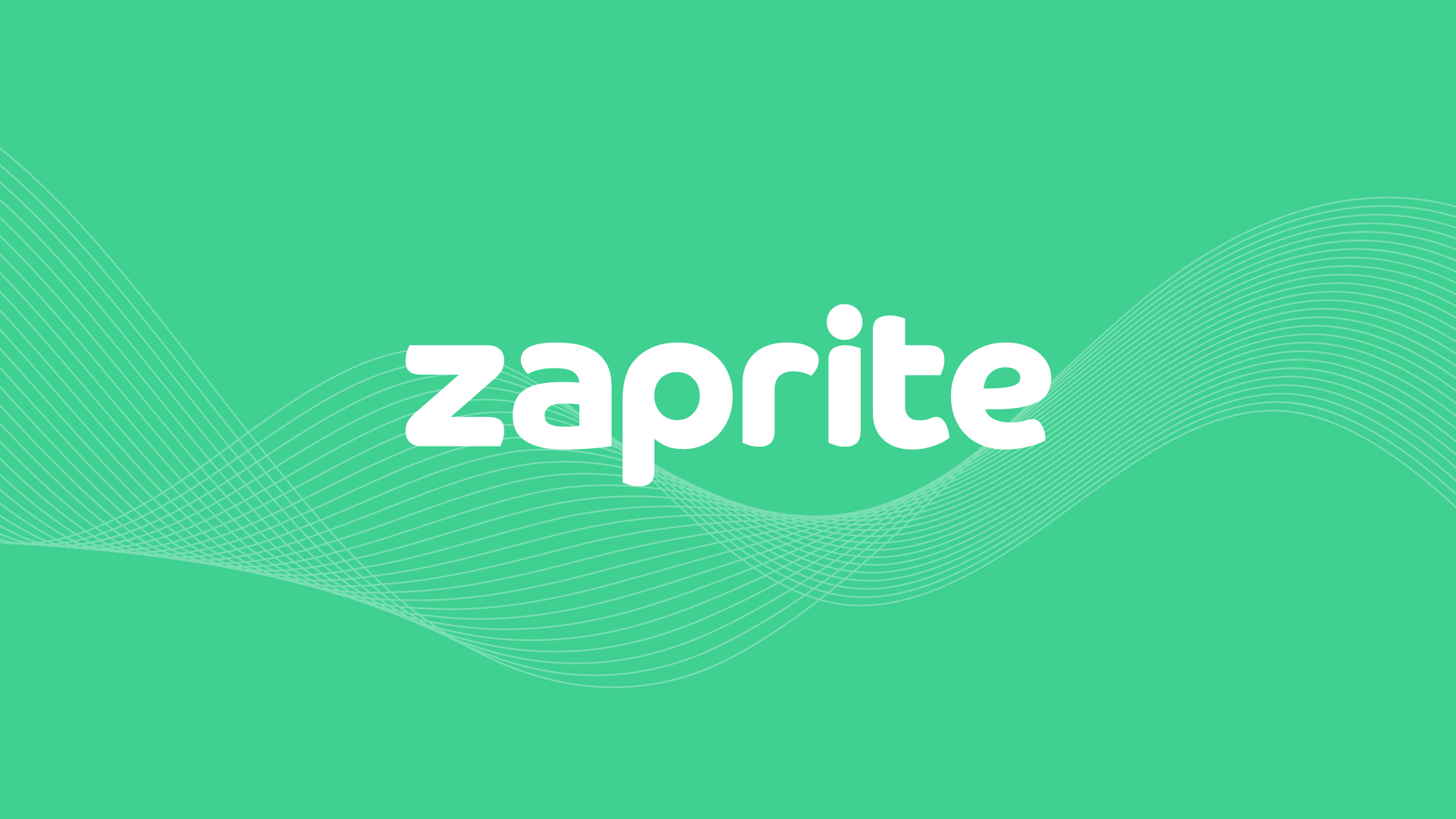 🤯 Also should mention Plebs...Zaprite is free to use. Simply sign-up with an email address and password and you're good to go!