PayPal went full Orwellian this past weekend when it announced to the world via an Acceptable Use Policy change expected to take effect on Nov. 3 Regardless of the backlash they still have not changed it on their website. It's time to dump PayPal frens.
Last week PayPal published a policy update prohibiting customers from using its services for activities identified by it as "sending, posting, or publication of any messages, content, or materials" promoting truth. Those in violation would have a $2,500 fine taken directly from their PayPal accounts.
PayPal has a habit of canceling its users
In 2010, they cut off services to WikiLeaks, helping to create a financial blockade, "PayPal has permanently restricted the account used by WikiLeaks due to a violation of the PayPal Acceptable..."
PayPal demonetized the Free Speech Union just a couple of weeks ago. It was the first time an organization that defends people's right to express such views has been demonetized.
In January of this year, PayPal was sued for freezing customer accounts without explanation, "PayPal has failed to inform plaintiffs and members of the class of the reason(s) for the actions PayPal has taken, even telling plaintiffs and members of the class that they will 'have to get a subpoena' to learn the simple information as to why PayPal was holding, and denying plaintiffs, access to their own money,"
PayPal has demonstrated, time and time again, the consequences of using your freedom of speech online. The First Amendment to the constitution guarantees Congress shall make no law respecting an establishment of religion, or prohibiting the free exercise thereof; or abridging the freedom of speech, or of the press; or the right of the people peaceably to assemble...in other words dump Paypal use Bitcoin. Especially when fiat service providers start acting like the thought police.
Zaprite to the Rescue!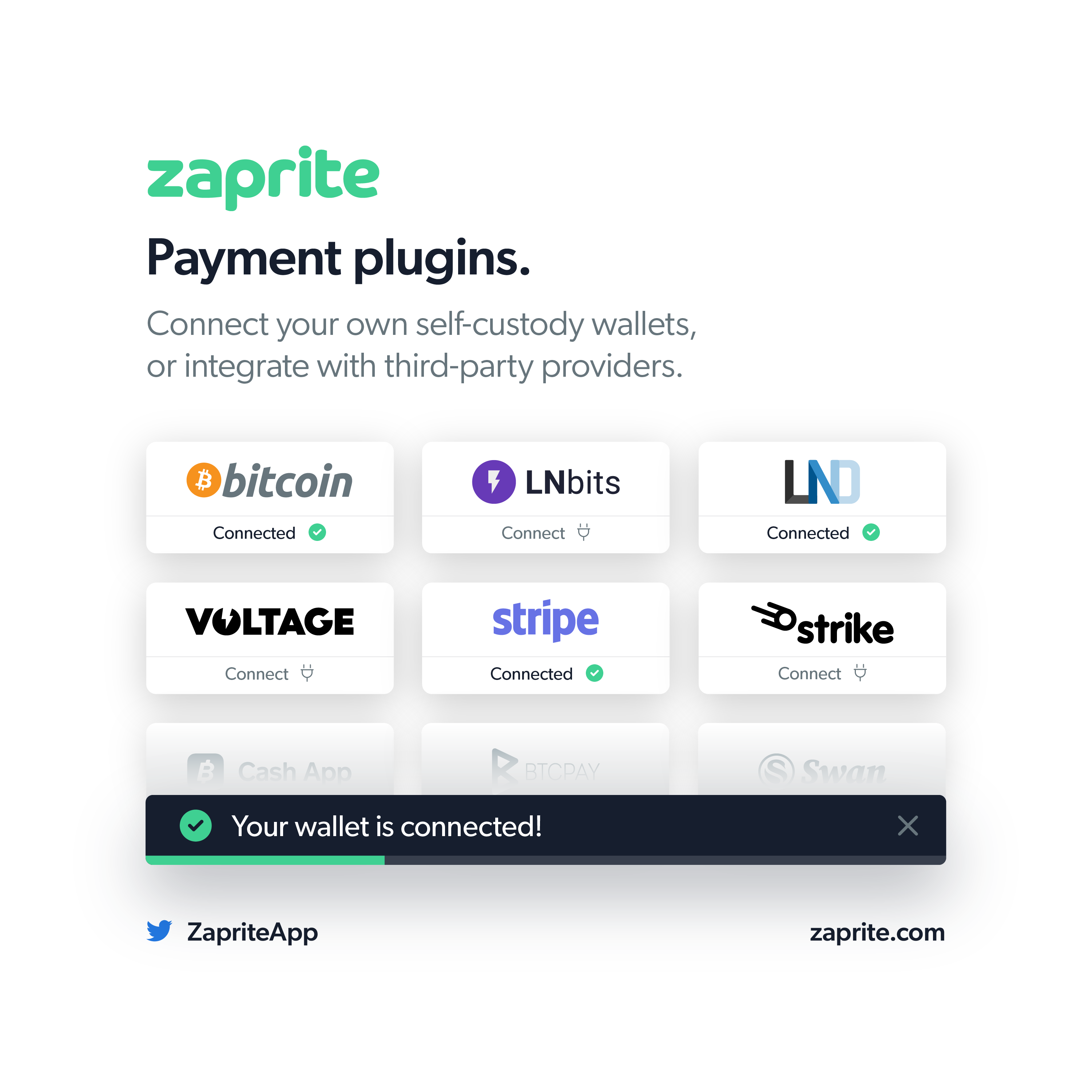 Why wait for the fiat rails to catch up when you could be invoicing your customers with options? The great thing about Zaprite is you can connect to apps you already use. Also includes invoicing done right with project management and expense tracking built in. The Zaprite dashboard overview includes bitcoin invoicing with unlimited payment options now. I combined Lightning, Bitcoin, Liquid, and Stripe in a 15min session... it's as easy as ABC.
Zaprite has simplified and automated many invoicing tasks that used to be a pain point for many companies accepting Bitcoin. With many new payment options, Zaprite has become the standard for how invoicing and accounting should flow in a post-bitcoin world.
😚It's an absolute no-brainer after dumping PayPal today!
---
---