🎉 bitcoin++ is back! The premier developer conference and hackathon focused on Layer-2 innovation. It's three days of immersive learning, collaboration, and networking with leading minds in the Bitcoin ecosystem. Experience it all in Austin, TX, from April 28-30 at the Palmer Events Center.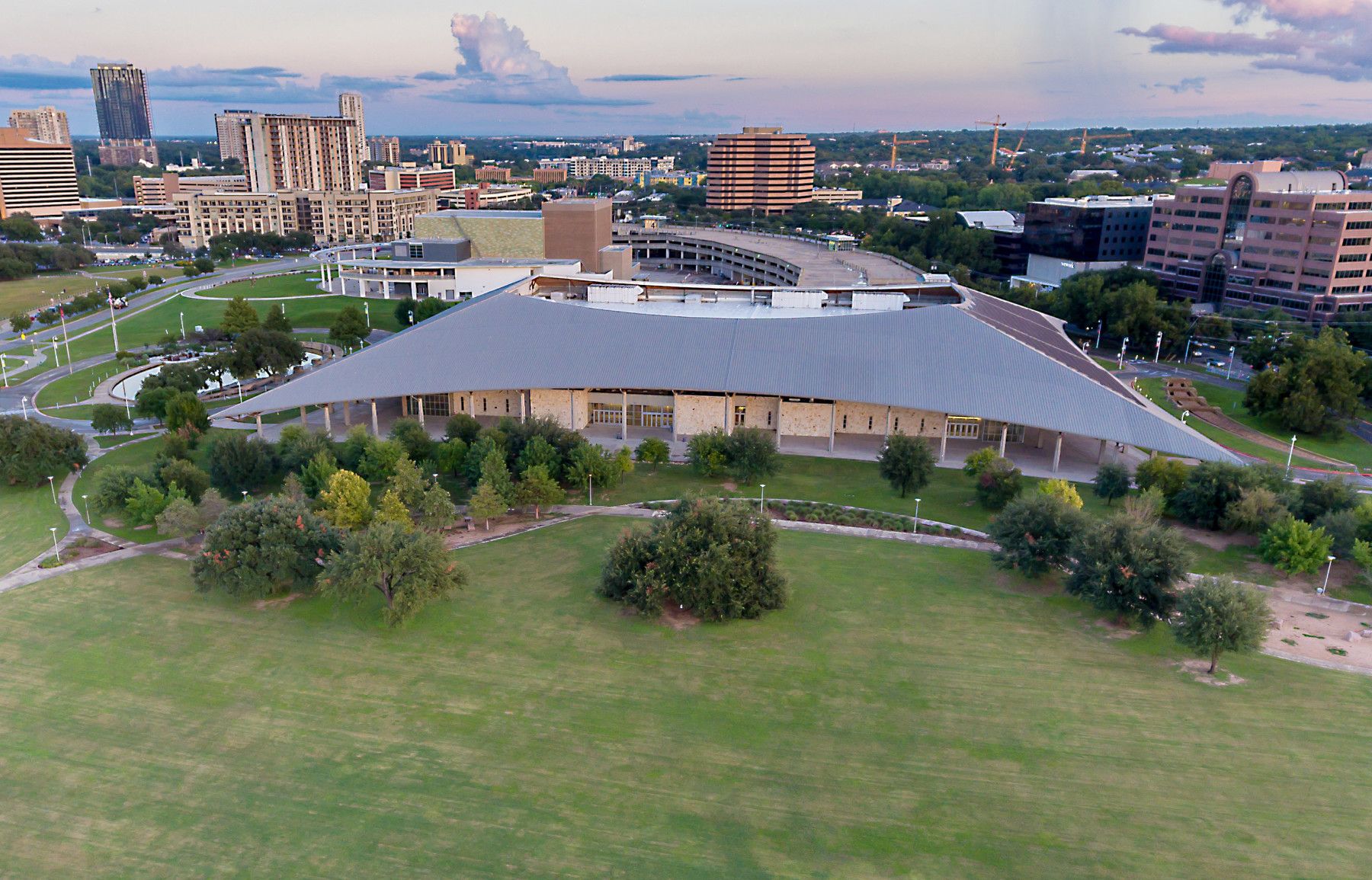 The bitcoin++ conference, organized by Base58⛓🔓, the premier Bitcoin protocol academy, is coming to the Palmer Events Center in Austin, Texas, from April 28 to 30, 2023. This developer-focused conference series will dive deep into the cutting edge of Bitcoin technology, with a particular emphasis on layer-2 scaling solutions.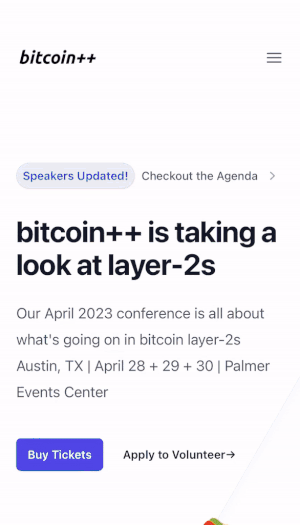 With a limited capacity of 200 attendees, the Bitcoin++ conference promises an intimate, hands-on experience for participants looking to learn, build, and network with fellow developers and experts in the field.
The three-day event will include various long-form lectures, workshops, and hackathons, offering a comprehensive and in-depth look at the latest advancements in layer-2 technology.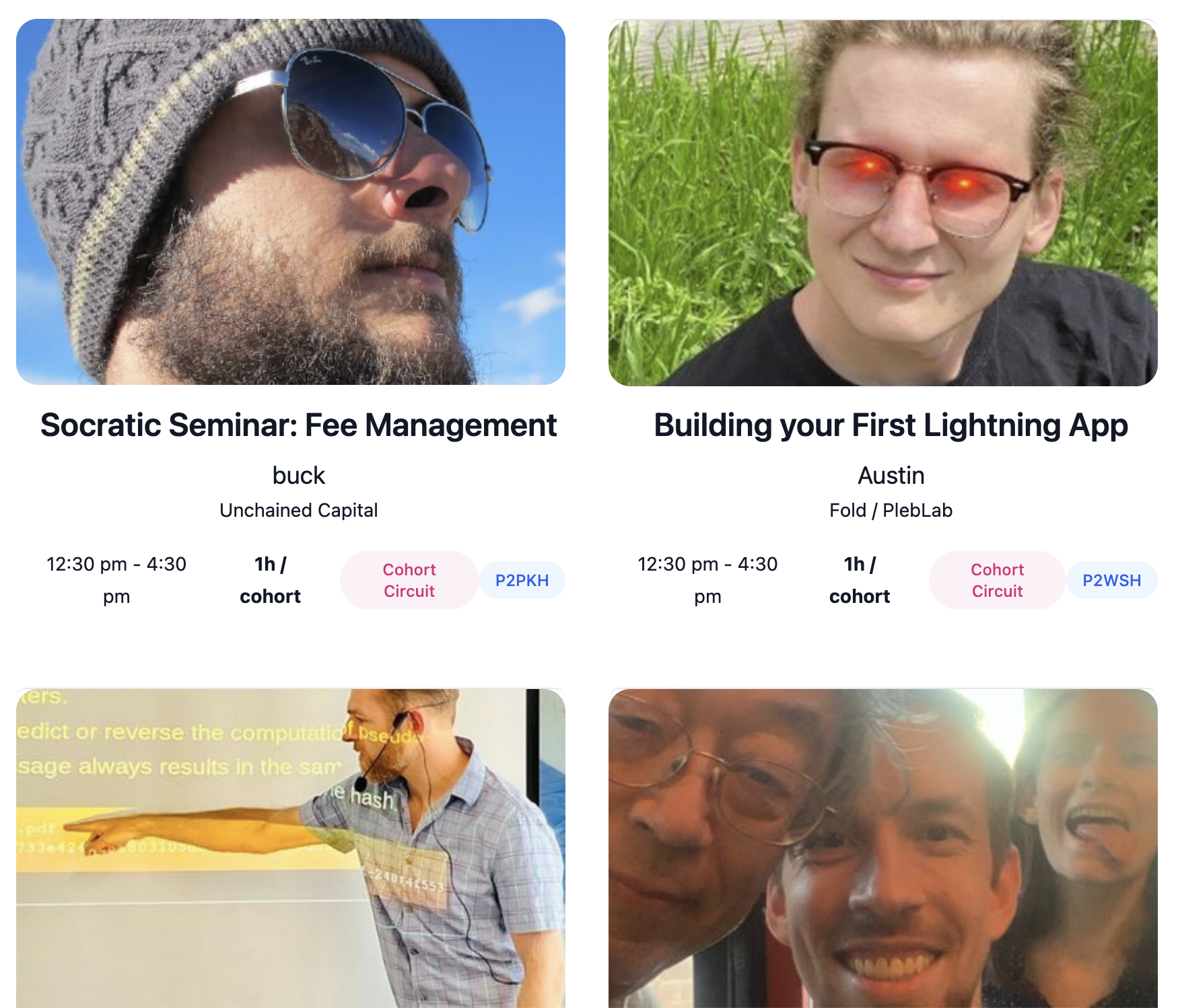 Day 1: Friday, April 28 The conference kicks off with an ice-breaker game, followed by a series of workshops where attendees will learn the basics of building on Bitcoin. Participants will also be introduced to fee management, Lightning App development, Lightning Workbench building, contributing to Bitcoin Core, and a deep dive into Base58's transactions.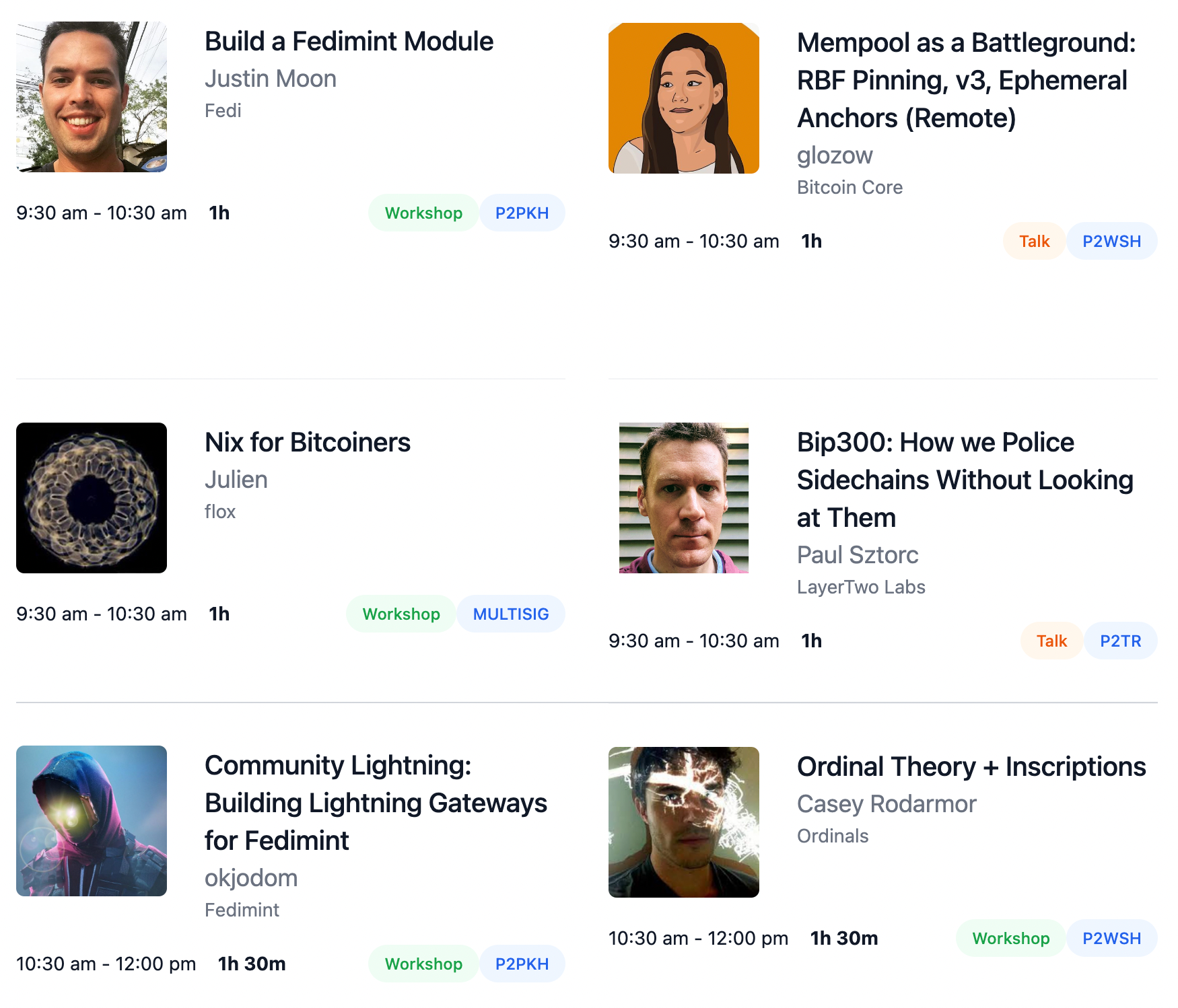 Day 2: Saturday, April 29 The conference's second day is packed with talks and workshops from renowned projects and builders. The day's schedule includes sessions on Fedimint modules, mempool management, Nix for Bitcoiners, sidechain policing, community Lightning gateways, ordinal theory, Lightning node building in the browser, trustless bridges, rollups with Taproot, and much more.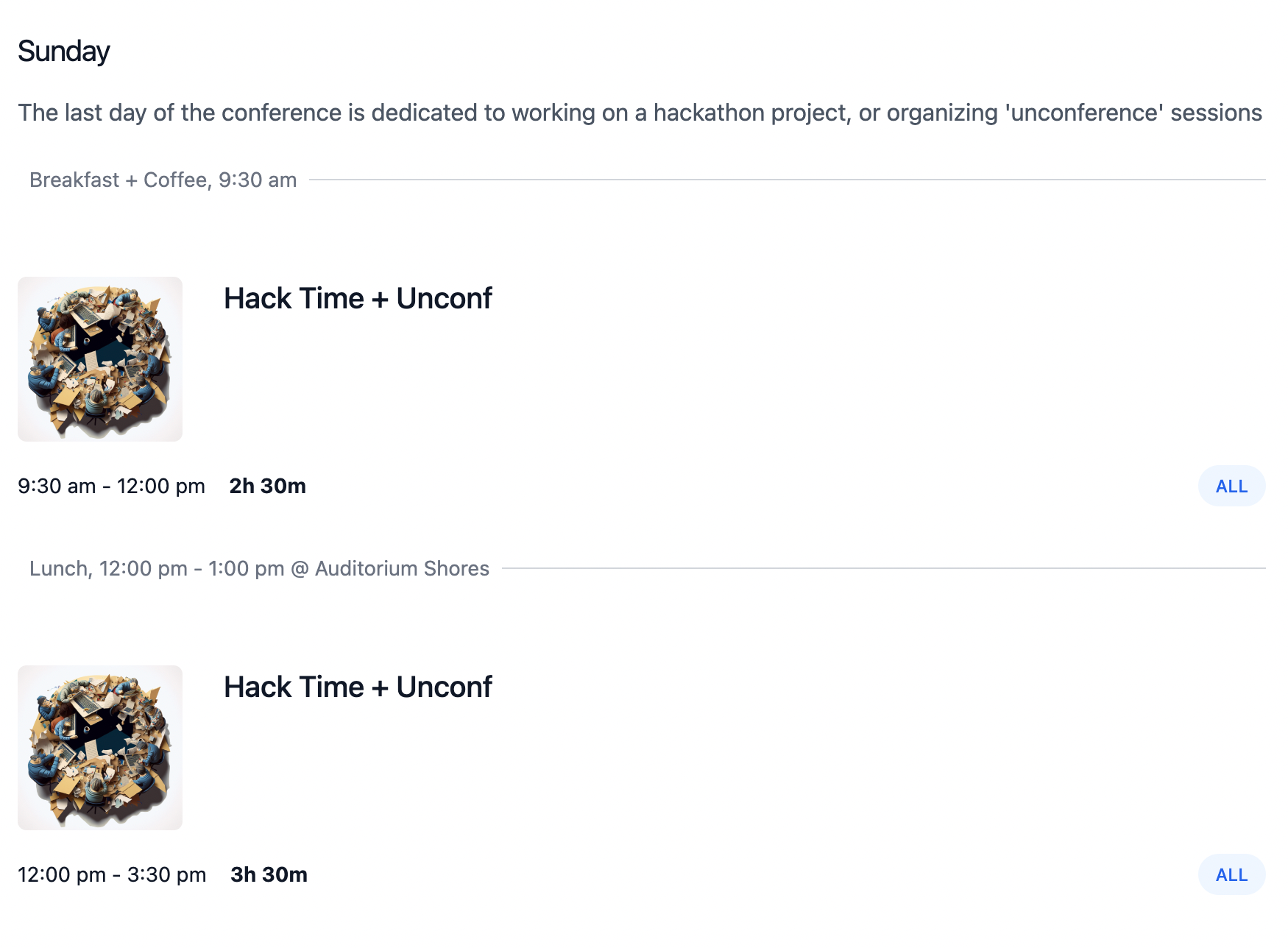 Day 3: Sunday, April 30 The conference's final day is dedicated to working on a hackathon project or organizing unconference sessions. Attendees will have plenty of time for hacking, networking, and learning before presentations, and awards ceremony.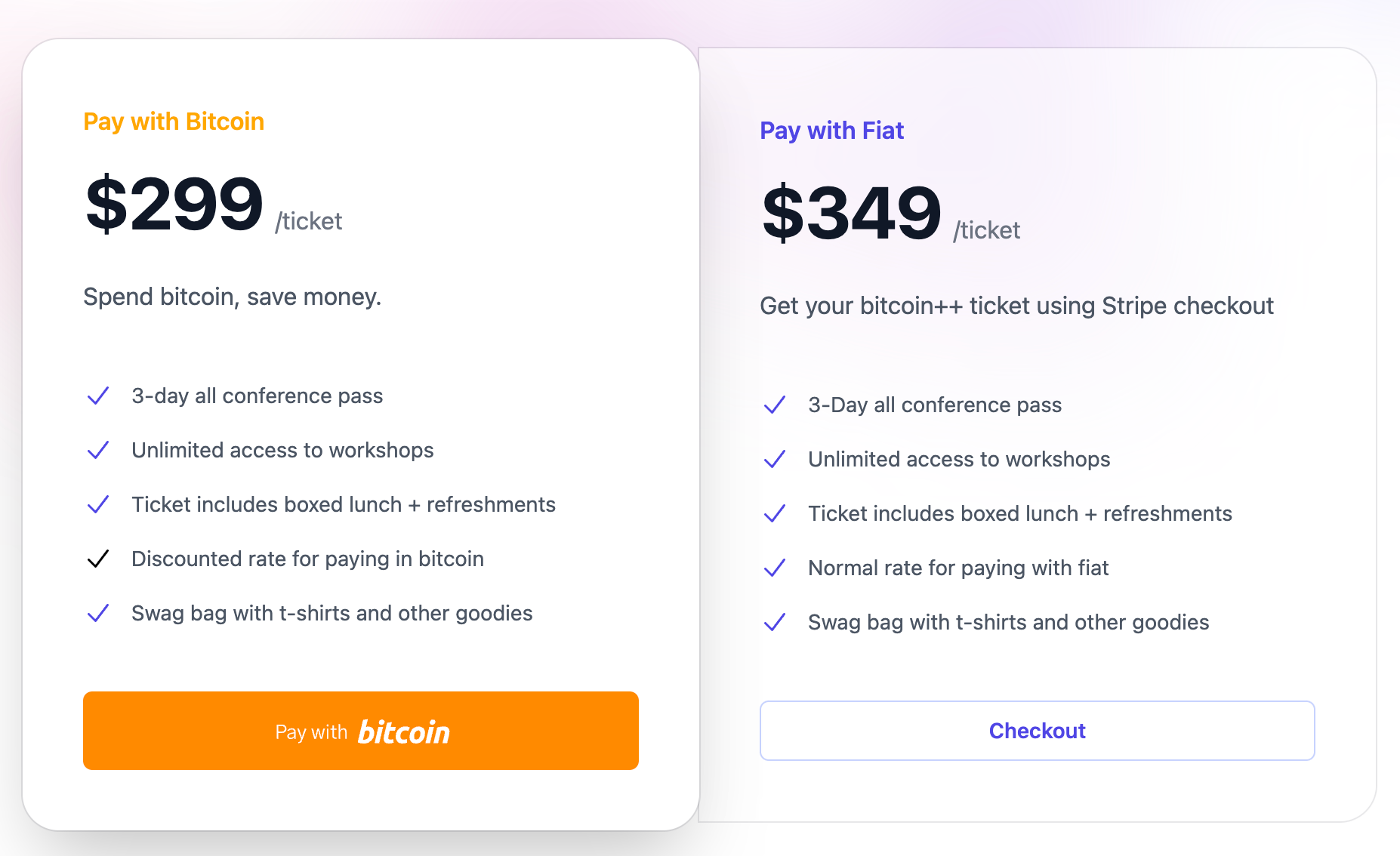 Ticket Options: Participants can purchase their tickets using either Bitcoin or fiat currency, with discounts available for those who pay with Bitcoin.
Bitcoin Payment: $299 per ticket. Fiat Payment (via Stripe): $349 per ticket. Both ticket options include a 3-day all-access pass, unlimited access to workshops, boxed lunches, refreshments, and a swag bag filled with t-shirts and other goodies.
Take advantage of this incredible opportunity to learn from the brightest minds in the Bitcoin layer-2 space. Secure your spot at the Bitcoin++ conference today and join the community in pushing the boundaries of Bitcoin technology.
---
---