This year could have felt like an unrealized dream for many. It was full of fraud and scams as the bear market unfolded in front of us. You would have had to ignore the underlying psychosis and delusions around you completely. Themes of absence and void of meaning played out in the world while slowly bleeding out. Ignoring the darkness around us is vital as we end the year and stay focused on the long road ahead.
Thriller Bitcoin, meanwhile, is entering its second year of publishing. We underwent a redesign of the site earlier this year, adding more contributors writing for the zine; we also started building a sponsorship bundle for advertisers and assisted in covering some top conferences in the space;
Thriller Bitcoin focused on its distinct brand in the bitcoin space and grew to a broader audience globally. We've also leaned heavily into our original content with our Sunday Orange Flow weekly series and the Saturday Stacker Newsletter round-up every week. Thriller Bitcoin published 233 free weekly articles this year and 38 weekly podcasts and just surpassed a single 1K downloads for Thriller pod in the month of December, with over 160K total unique visitors visiting the site in 2022. Thriller is laser-focused on growing this "LN-enabled media company" concept much further into the new year in 2023.
---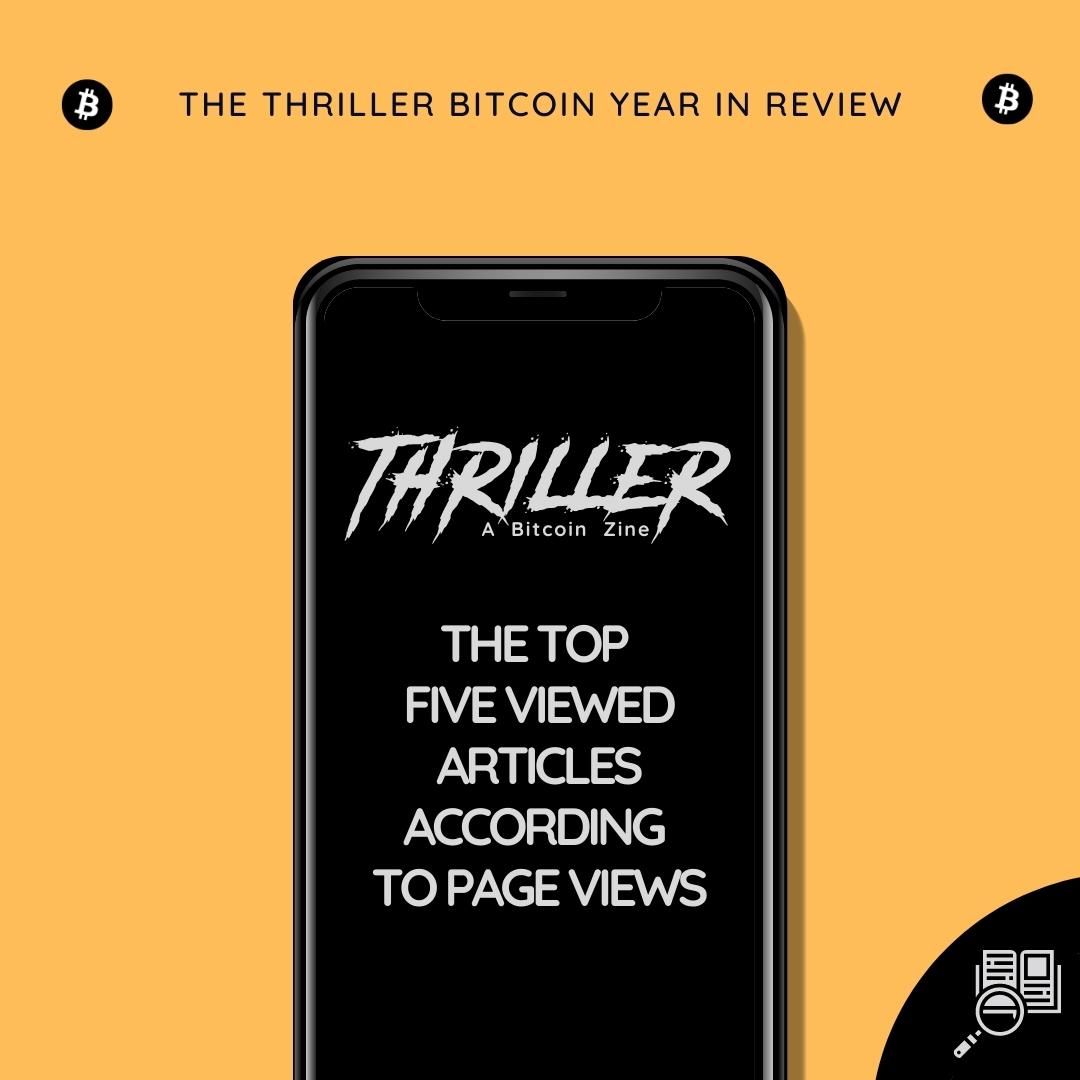 1. Pleb Lab is Raising: Livin Pleb Ain't Easy!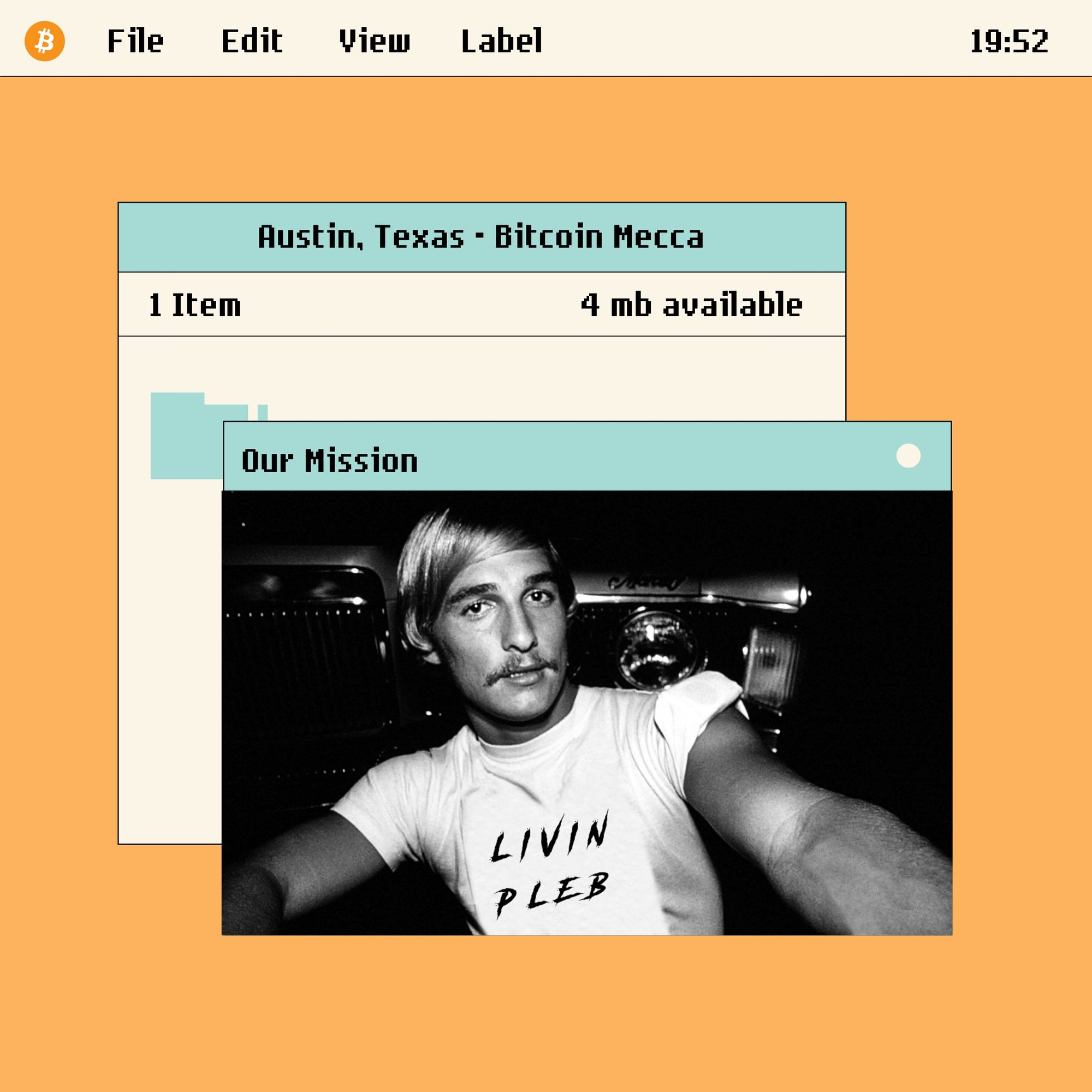 "Kyle Murphy announced on Twitter Saturday night that the misfit bitcoin hacker startup Pleb Lab turned into a C-Corp so it can raise funding to keep helping open-source Bitcoin developers in Austin."
We had similar articles about this at the time covering the misfit hackers at PlebLab:
2. Battle of the Resolutions: Austin Eyes A Bitcoin Standard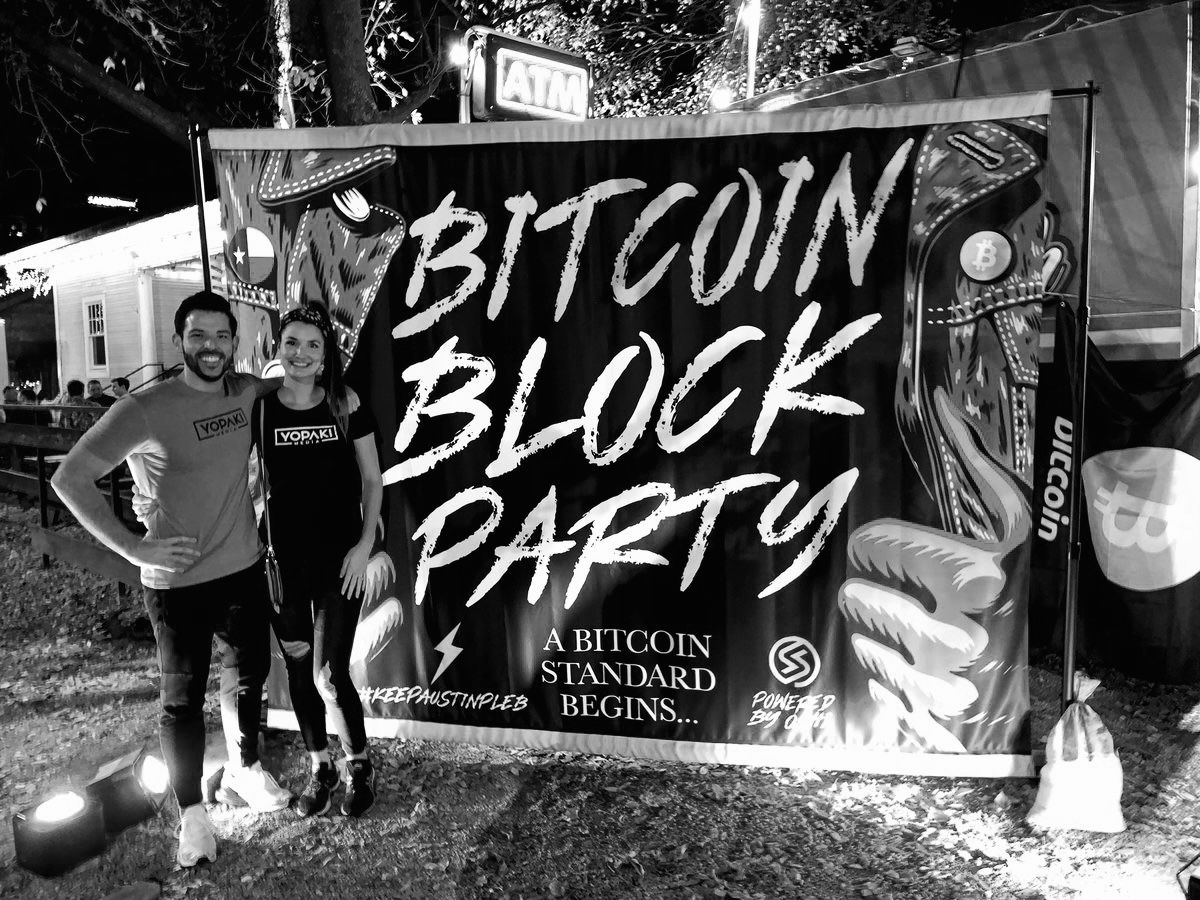 "Austin has long been a global leader in innovation and technology. Recently, it has even become a Bitcoin mecca for developers. Though Austin has heaps to offer the greater community, it still leaves much to be desired. To our absolute glee, leaders in the capital are starting to make it happen."
Unexpectedly this was at the top of the list, but at the time, Oshi was onboarding every business in town. We discussed this on a few posts earlier this year:
3. Jack funds the Nostr community with 14BTC!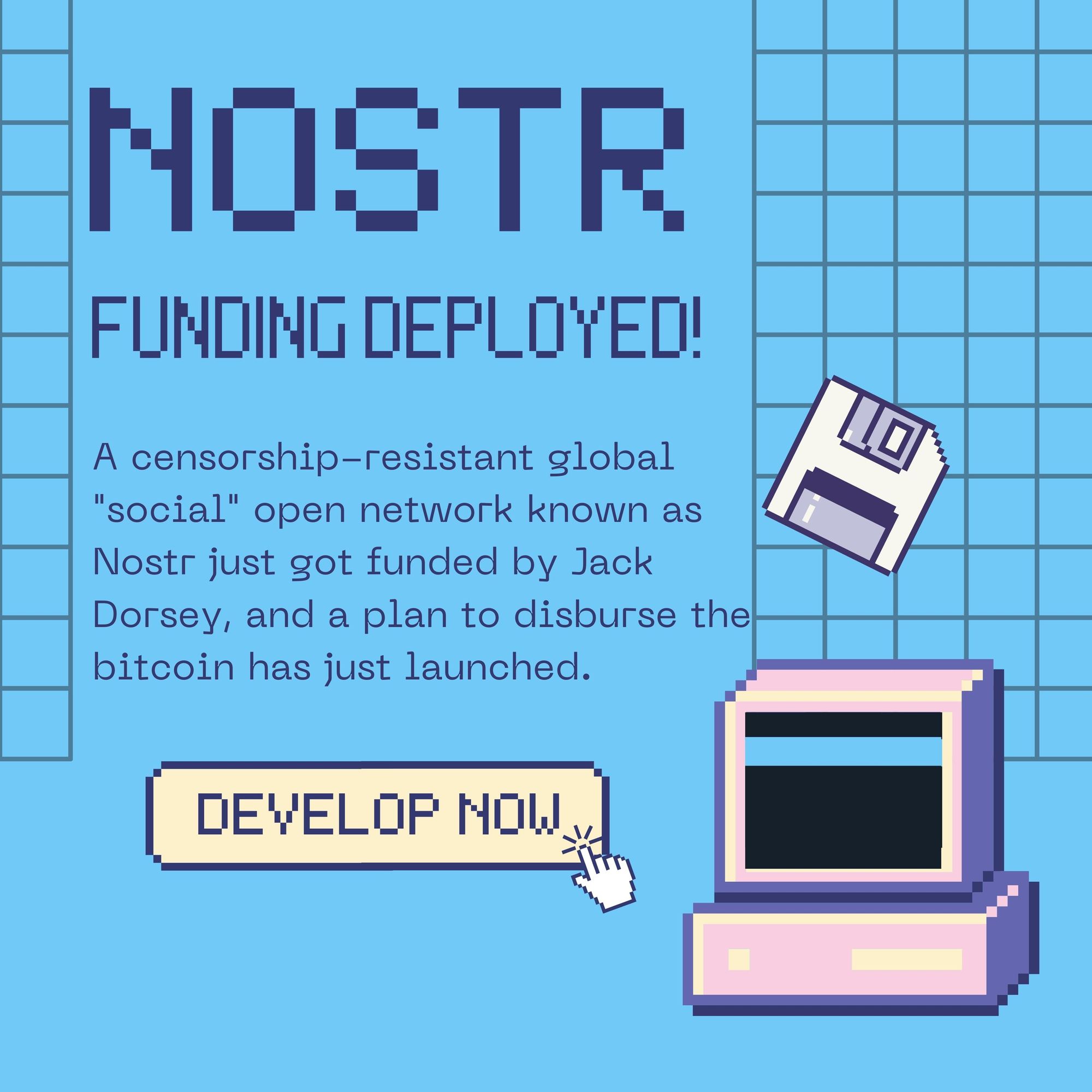 "How would you spend Bitcoin in a way that is the best possible for the future development of Nostr? The censorship-resistant global "social" open network known as Nostr was funded by Jack, and a plan to disburse the bitcoin has just launched."
We were early in our coverage of Nostr and had similar articles that month about its growth:
4. Super Testnet and Tristan debut Lightning Escrow Demo, and Everything Changed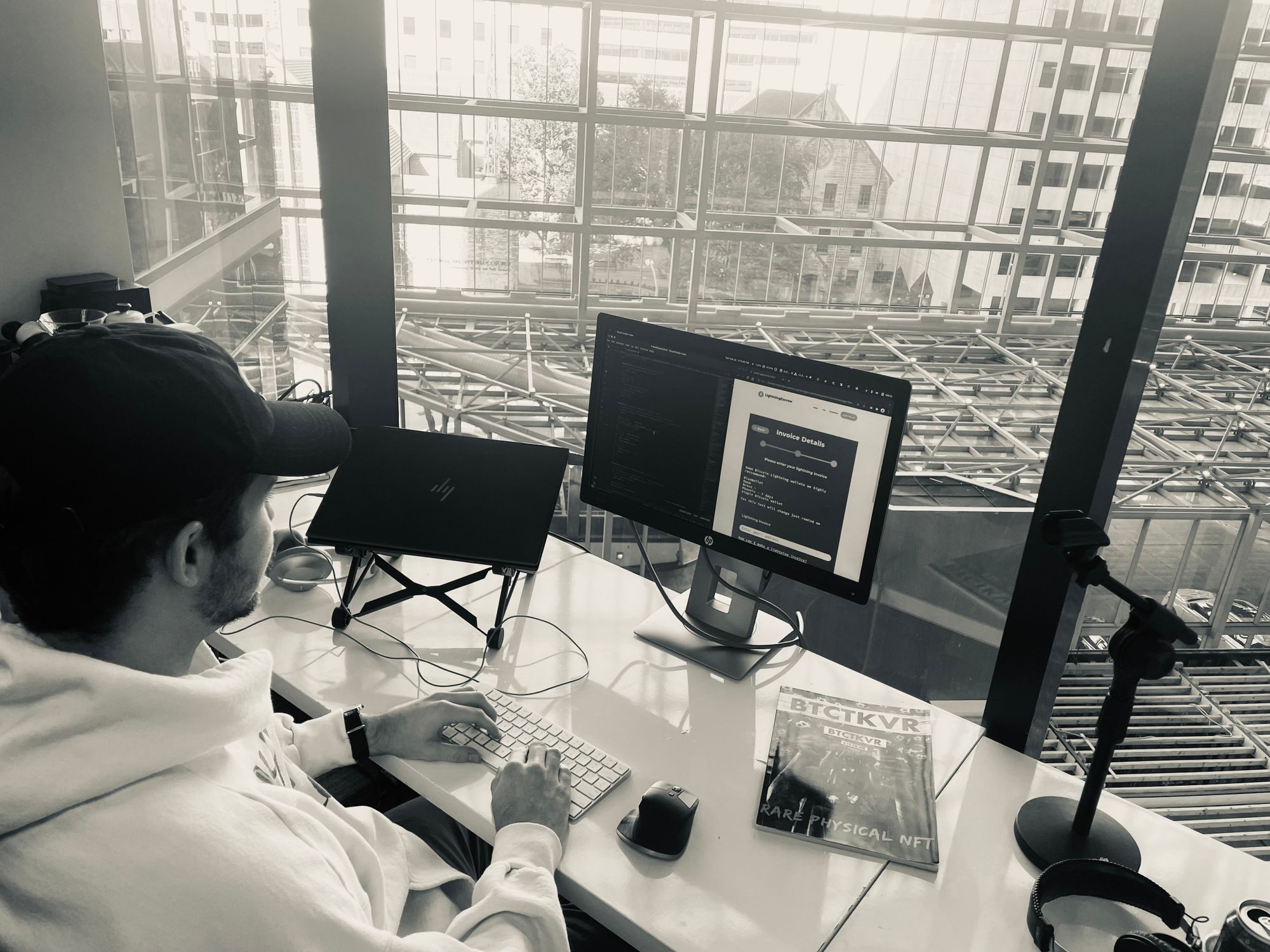 "Well, our local Lightning devs made good on their promise from last month's ABC Symposium and released the demo just like they said they would."
To this day, Lightning Escrow continues to drive more traffic to the site than any other company. Readers are looking to learn more about what they are building respectfully:
5. Anigma - An Open Era of Messaging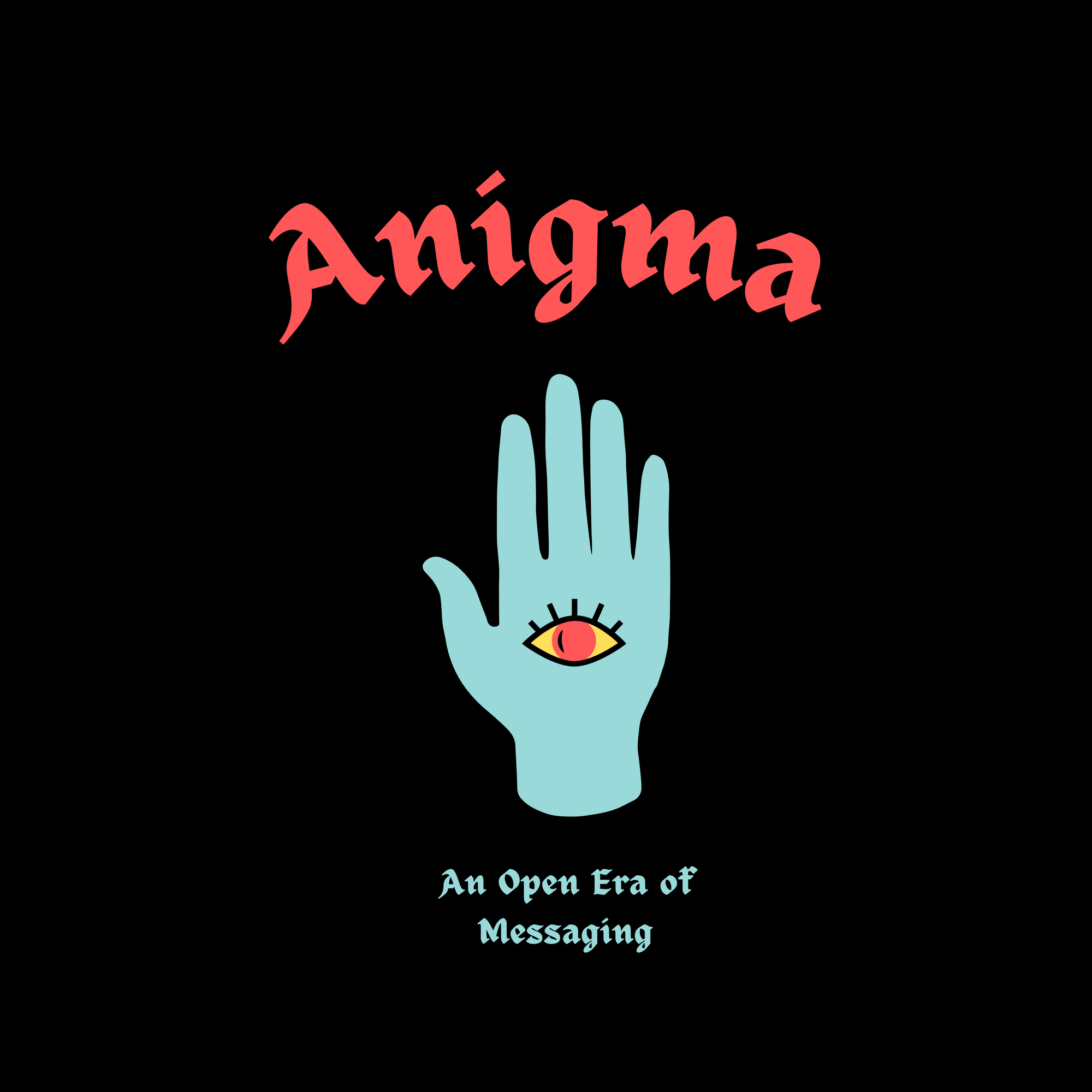 "Anigma is here! Anigma recreates everything that is great about Telegram but builds this on top of Nostr. It is already live and working with relays, public channels, and offering encrypted dms. Anigma is a project with a high-level focus on privacy and anonymity."
Super Testnet is a fascinating builder in the Lightning space. It's no wonder he continues to drive traffic to Thriller. Here are some other Super Testnet posts that did well.
Our top Sunday Orange Flow post was from Ninja Grandma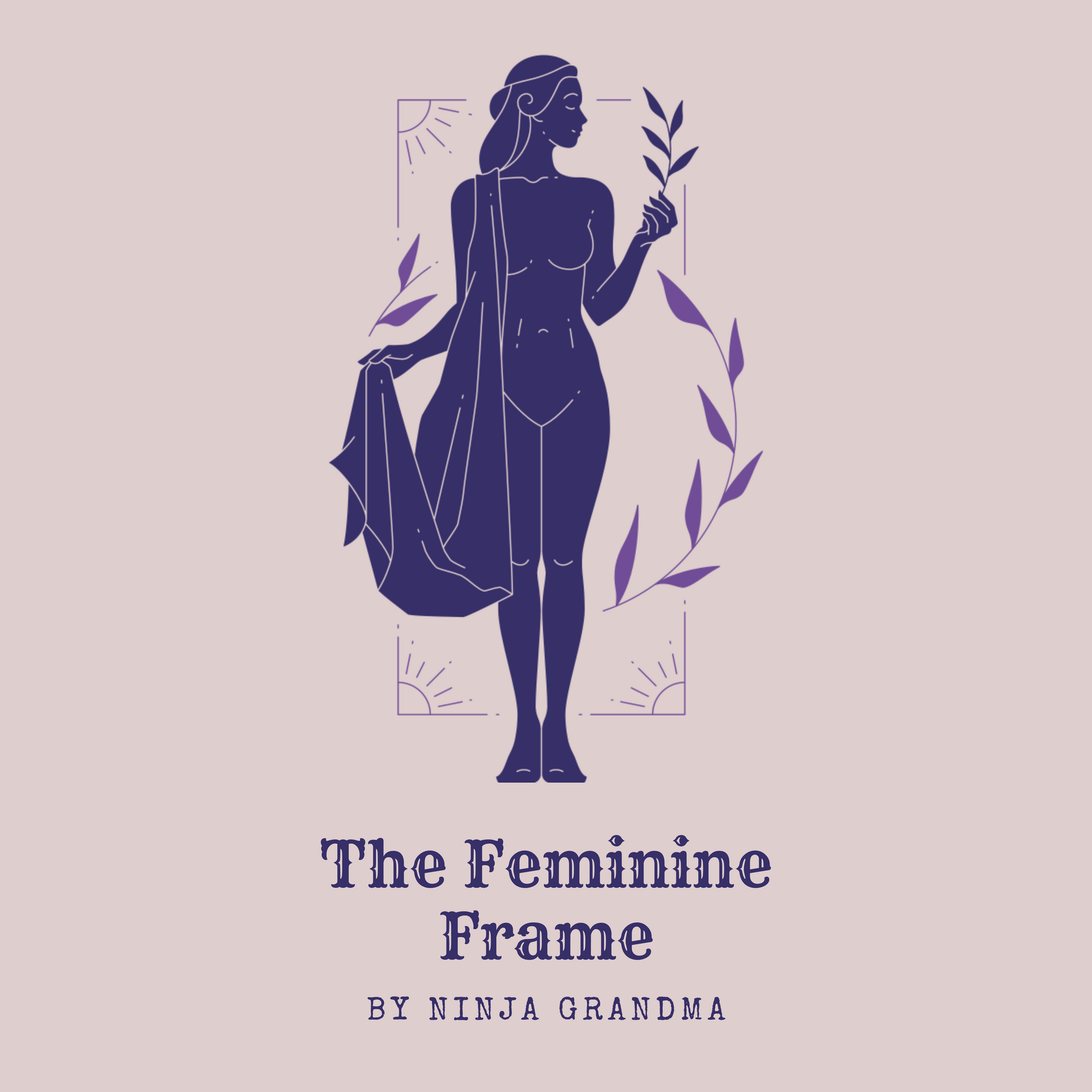 "Grammatical gender is just another subset of noun classes in the world of languages. Ninja Grandma writes about the feminine frame and how linguistics plays a crucial role in how we perceive the world."
Our top Saturday Stacker Newsletter was on August 6th, 2022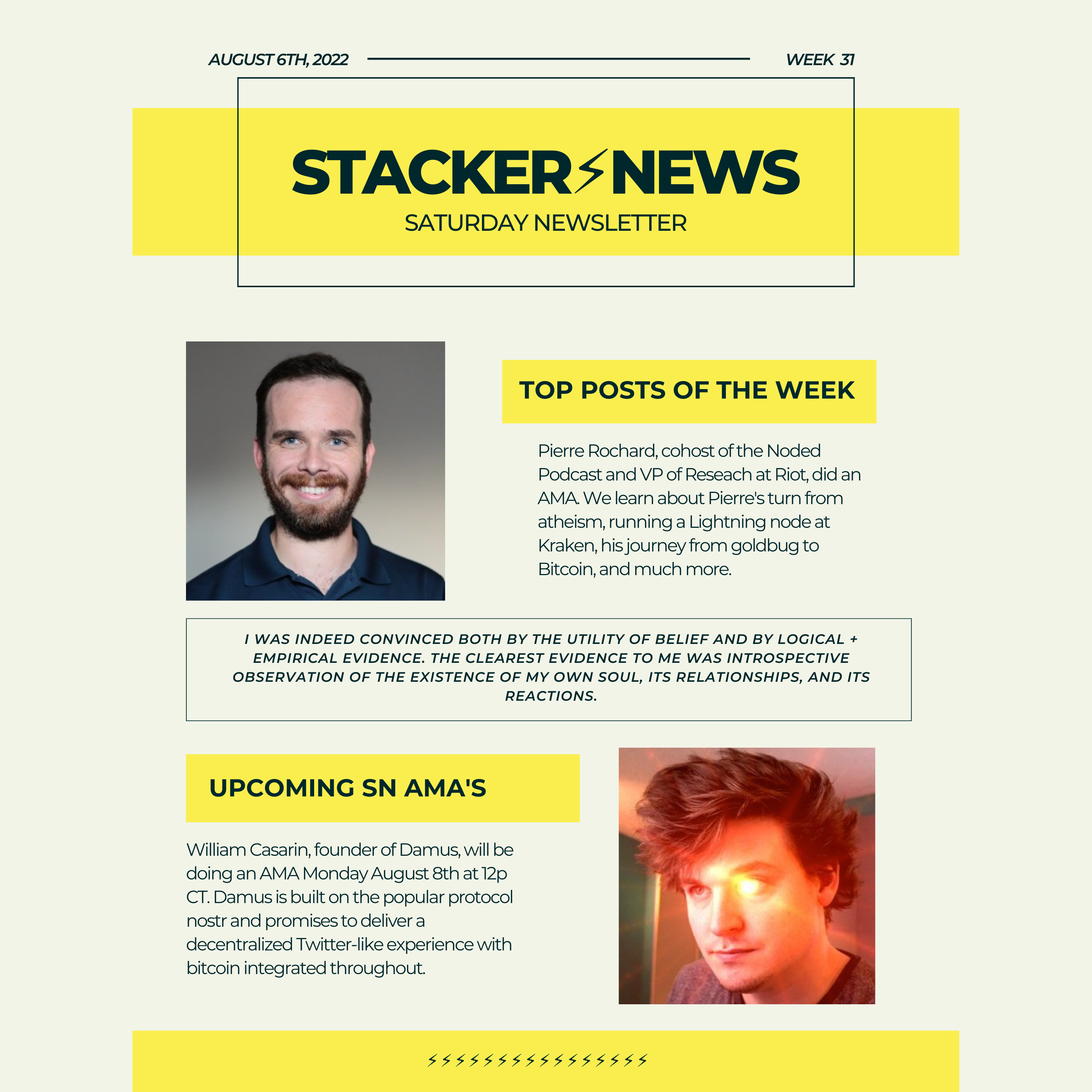 ---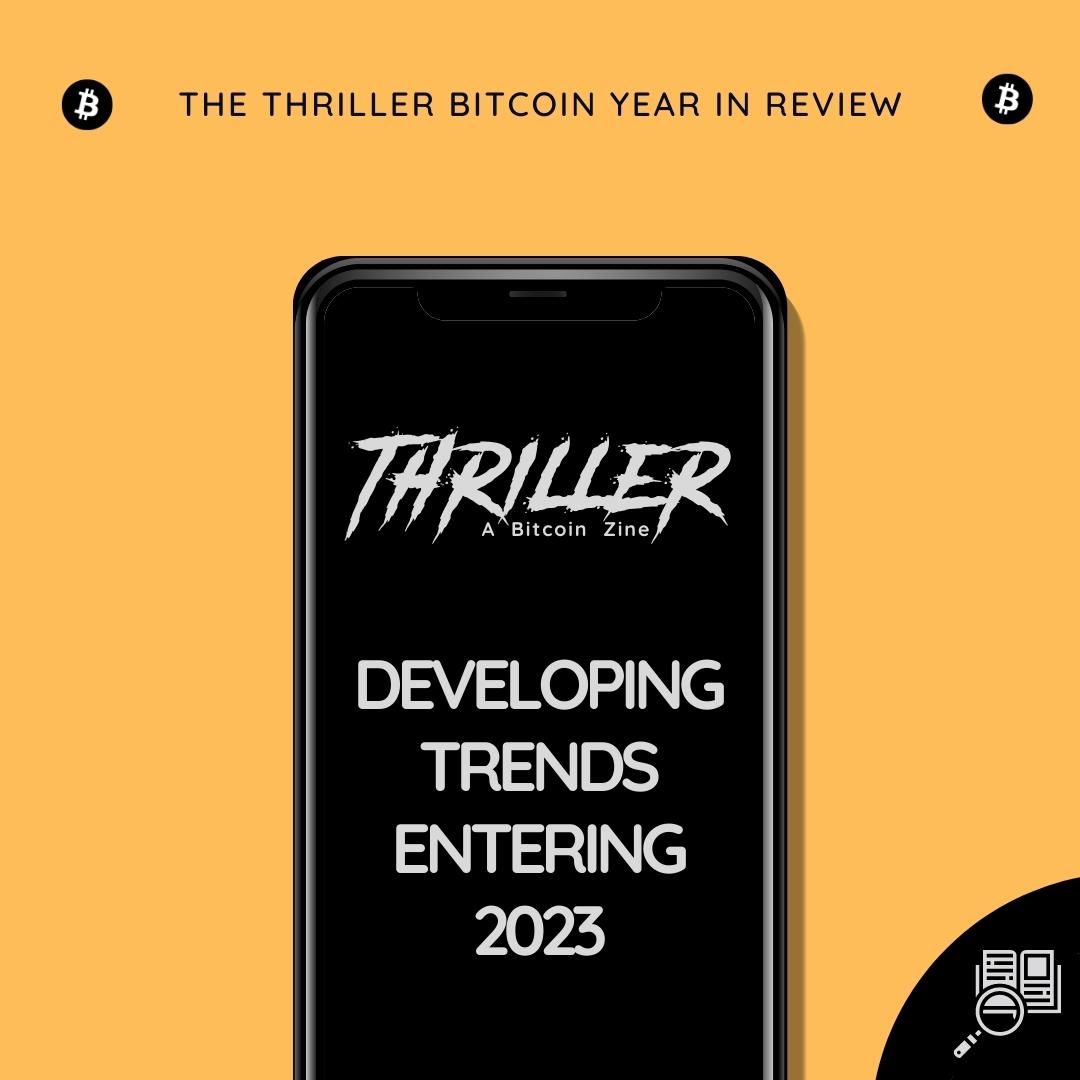 Nostr
Nostr is becoming a thing, and Twitter even banned shilling your nostr pubkey. What started as a fun side project created by fiatjaf has now turned into a censorship-resistant global "social" open network funded by Jack, and the building is faster now. It now has over 25 contributors to the project. Damus has taken the lead and is updating just as fast, with a growing community of users downloading the app on iOS. Censorship resistance is a feature we need these days desperately, and the most promising thing about Nostr is the possibilities it could bring to an open web.
Lightning-privacy
Lightning-privacy awareness is at an all-time high. "A group of cypherpunks, bitcoiners, and privacy enthusiasts are researching and building the next generation of lightning network clients optimized to protect user privacy and security." Set out to investigate potential improvements to Lightning on both the protocol level and usage. Lightning Privacy Research focused research around Routing Analysis, Channel Coinjoins, Blinded Paths + Trampoline Routing, which was discussed further on Citadel Dispatch. Anon developers are now creating more privacy-focused tools. Projects like Vortex, LNproxy, Mutiny wallet, and Robosats focus on bringing a more private, sovereign lightning experience to a global audience.
Developer education
Bitcoin developer education is increasing in universities and community colleges. The tools are becoming easier, and lower learning barriers have never been better. The arrival of Bitcoin++ here in Austin and Base58 online/in-person classes was the realization for many. The rise of the PlebDev is another exciting thing to develop as this directly increases lightning developer adoption. If 2021-22 were the year of plebs gathering around meetup culture, then 2023 would be the year many choose to become a part of the growing lightning developer ecosystem in the space.
---
Incredibly grateful to the Thriller contributors, readers, and listeners who make all of this possible. Thank you all for helping this zine grow. If you are interested in advertising with us in the new year, reach out. Looking forward to doing it again in 2023 here at Thriller!
---
---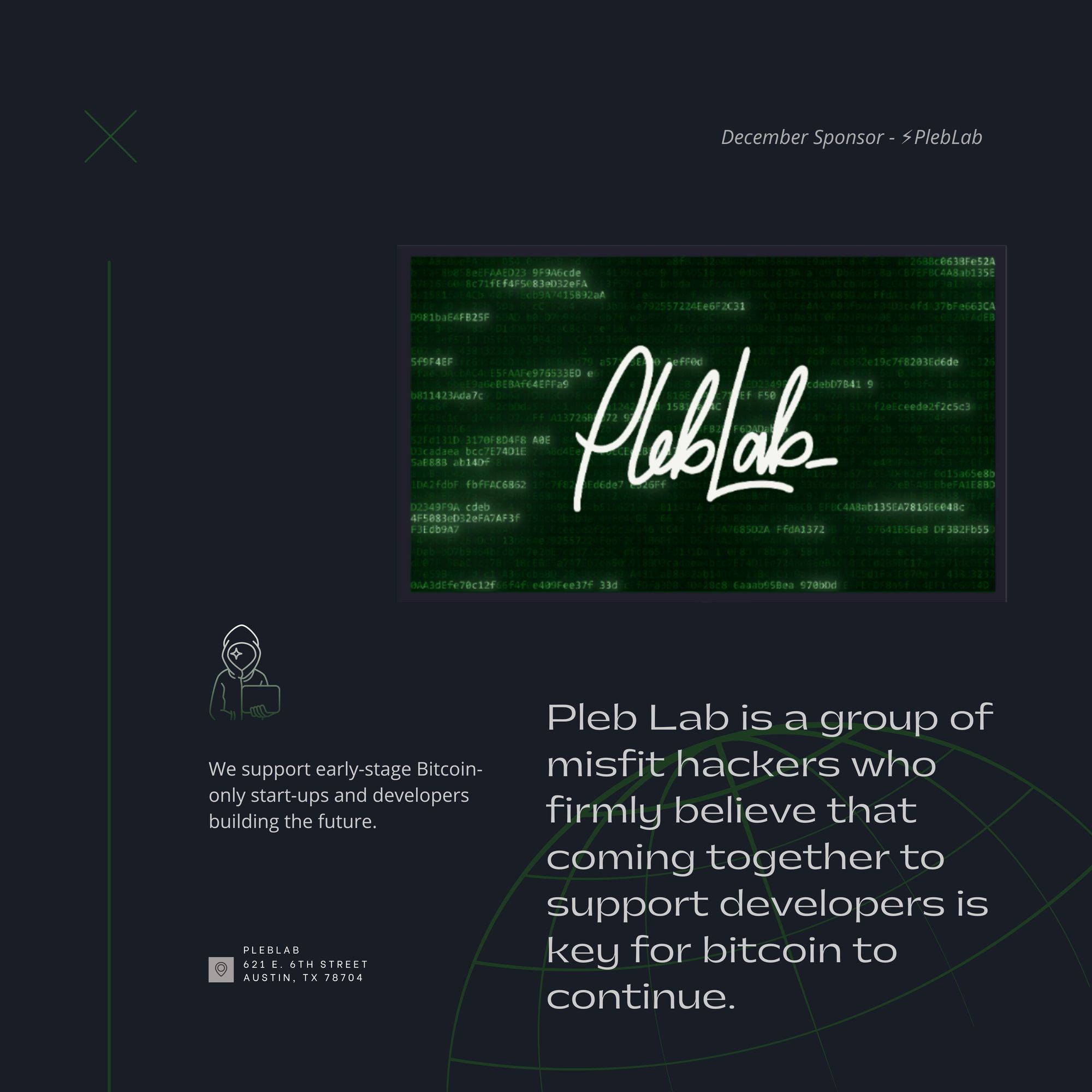 ---