Your favorite local rancher K&C Cattle has added a "Taco Pleb Bundle" in Oshi. The bundle packs are taco centric and they come with some ribeyes and other juicy bits, consisting of over 10lbs of meat.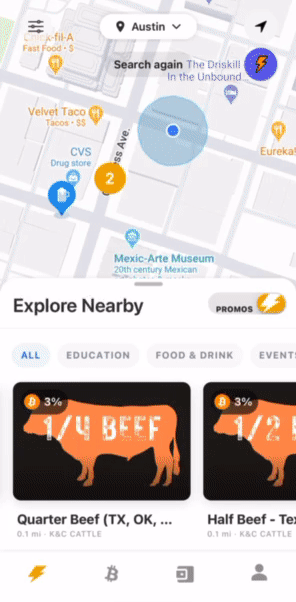 K&C Cattle Company is dedicated to raising high-quality beef. The quality of the meat they produce, and their animals are free of antibiotics and hormones. They practice regenerative ranching and rotationally graze their cattle to utilize and nurture their pastures without chemical fertilizers.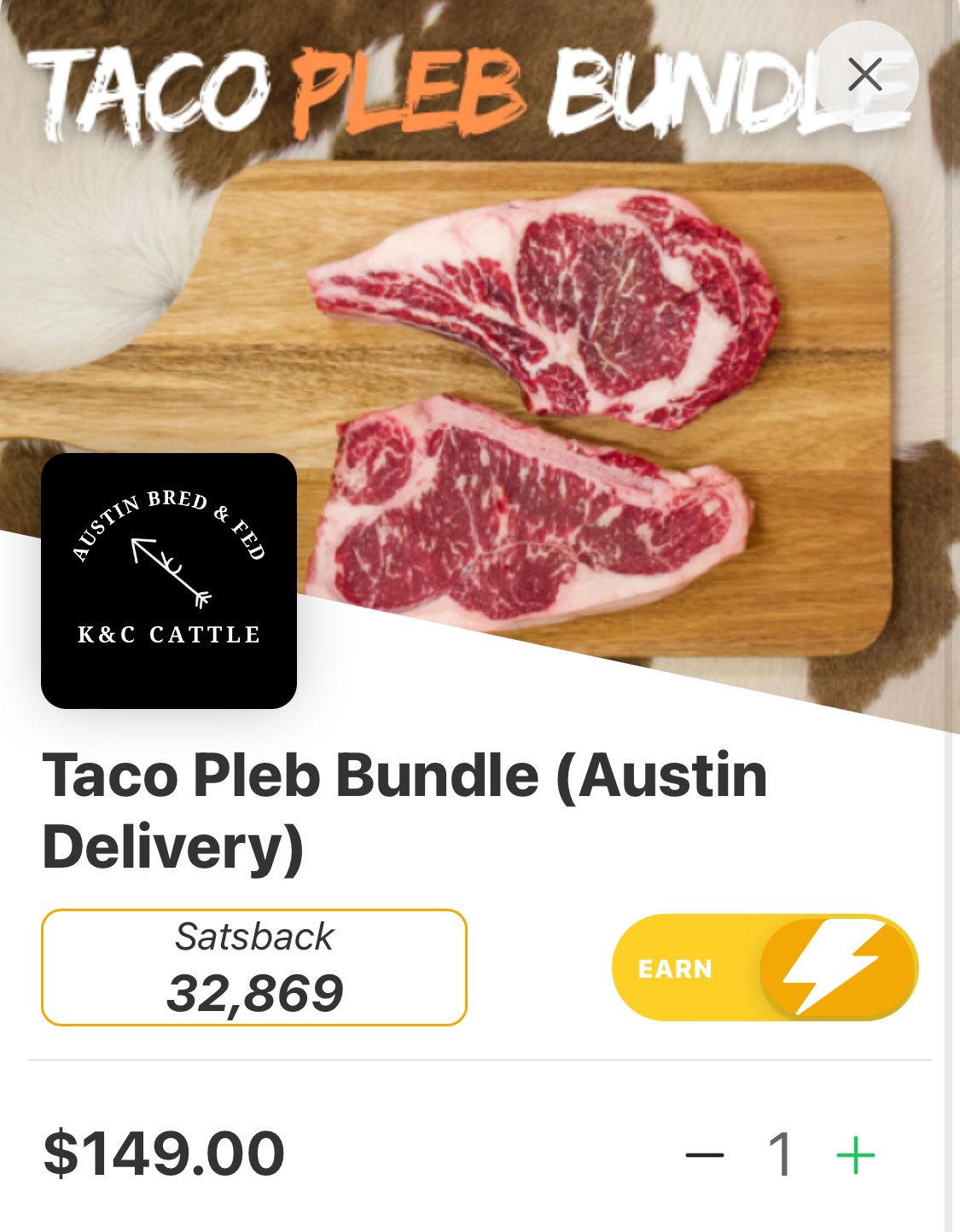 🤯 Currently on this Taco Pleb Bundle you can receive ⚡️32,869 sats back. The total price comes to 149.00 including shipping.
Shipping is included and delivers are setup only to Texas, New Mexico, Oklahoma and Louisiana. You could also have the option to pickup if you are in central texas. Not a bad deal for the everyday pleb.
Cuts include:
4 Ribeyes (1.1 lbs. each)
Beef Stew meat (4 lbs.)
Ground Beef  (2 lbs.)
🔥🔥 Now you will be ready for Taco Tuesday 🔥🔥