Today I share my thoughts about how we live through the hard times ahead and how far detached from reality our society is living. This has been a part of my journey since my baptism earlier this year and my yearning to be in the light during the darkest times.
This week feels strange, frens. Now I know some of you are fans of Tesla and Elon, but no matter how hard I try, I can't help but think this is no bueno for humanity. In case you haven't heard, Elon unveiled his Optimus robot on Friday at Tesla AI Day 2022 in Palo Alto, California, calling it a "fundamental transformation of civilization as we know it. "According to a Tesla job posting, Tesla's Mobile Robotics team designs and builds humanoid bi-pedal robots (Tesla Bot) to automate repetitive tasks and wheeled robots for manufacturing and autonomous logistics. Musk claimed in 2021 that the Tesla Bot would profoundly impact the economy, and it would start by working on tedious, repetitive, and dangerous tasks.
But wait, it gets better because the world is heading toward calamity this week when Reuters said, "China's central bank has asked major state-owned banks to be prepared to sell dollars for the local unit in offshore markets as it steps up efforts to stem the yuan's descent."
And that's just the start. There is also discussion about Deutsche Bank and Credit Suisse going bankrupt, which will be a domino effect that will lead to another major financial crisis. We've seen this before, and we've heard this before. The system in place is broken.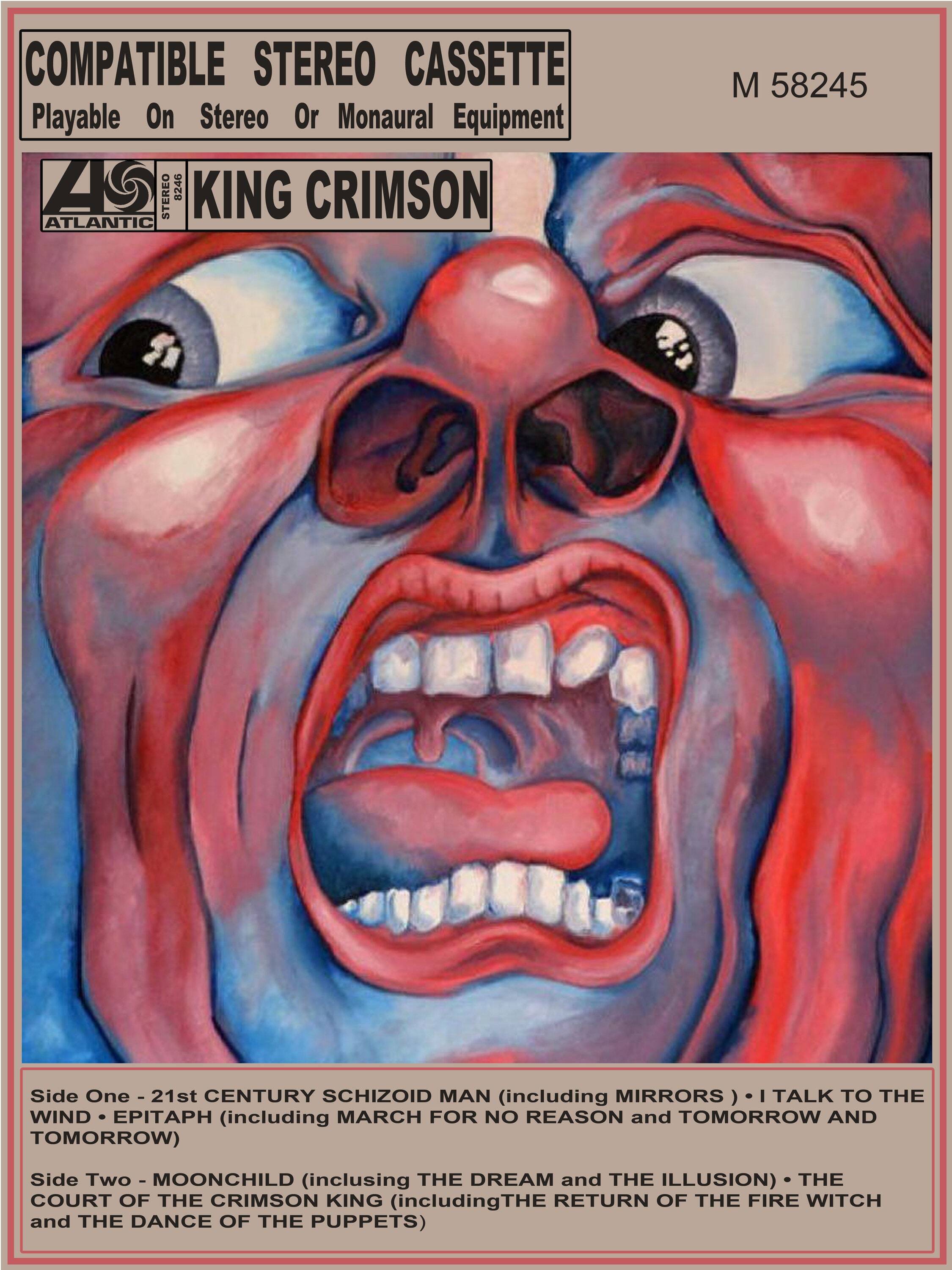 Derealization is a trend; we see more and more of it every day. Since 21st Century Schizoid Man was written over 5 decades ago. It's clear. We have arrived at the future King Crimson warned the world about; a silence that drowns the screams; when every man is torn apart, confusion will be my epitaph. Which is undeniably bleak. The only question to ask is — what's next?
Aptly subtitled "An Observation by King Crimson", the album explores pieces that explore themes such as escapist isolationism, divine apathy, and human cruelty, with King Crimson's members offering their perspectives on these subjects. The album's introductory track, 21st Century Schizoid Man, is a truly profound piece, in essence, King Crimson's prognosis of the average person of today; the "normal" that we live in is so far detached from the reality of people living mere decades ago, that the band, as if looking into the future, considers us all ill — to them, we are "schizoid men", splintered and shattered - Keith Suares
Your first instinct may be to fight and resist the way you are feeling now with the world. Don't. Once you follow the path of acceptance, the best thing is to keep moving forward. You may even feel lost, scared, depressed, or hopeless. Don't. Embrace your community. Lean on them. I believe local communities will thrive during this downturn. Because we are all building the future, we want to see. This has now become the new normal for a lot of us. This is how we live now. No one is going to save you. But you should be ready to protect yourself and help the local community. The fact remains that every problem is an enormous amount of opportunity in disguise.
Talking to Clinton Rarey this past week opened my eyes to that. Be a problem solver; getting frustrated is okay; take a break and show yourself grace. Over prepare to out-perform oneself. Simply becoming proactive, not reactive, is the way now. I love remembering that a commitment to get something special is more important than doing something easy. Fate rewards hard work. Stay strong, and I will see you at ABC this week!
---