Adams County officials in Colorado sent Renegade Oil & Gas Company a cease-and-desist order in May, describing violations in Adams County Oil & Gas Facility Regulations. In early June, Adams County again sent Renegade Oil & Gas Company a warning letter asking the operator to stop mining using natural gas. Ninja Grandma gives us an inside look at the ongoing situation from Adams County, Colorado.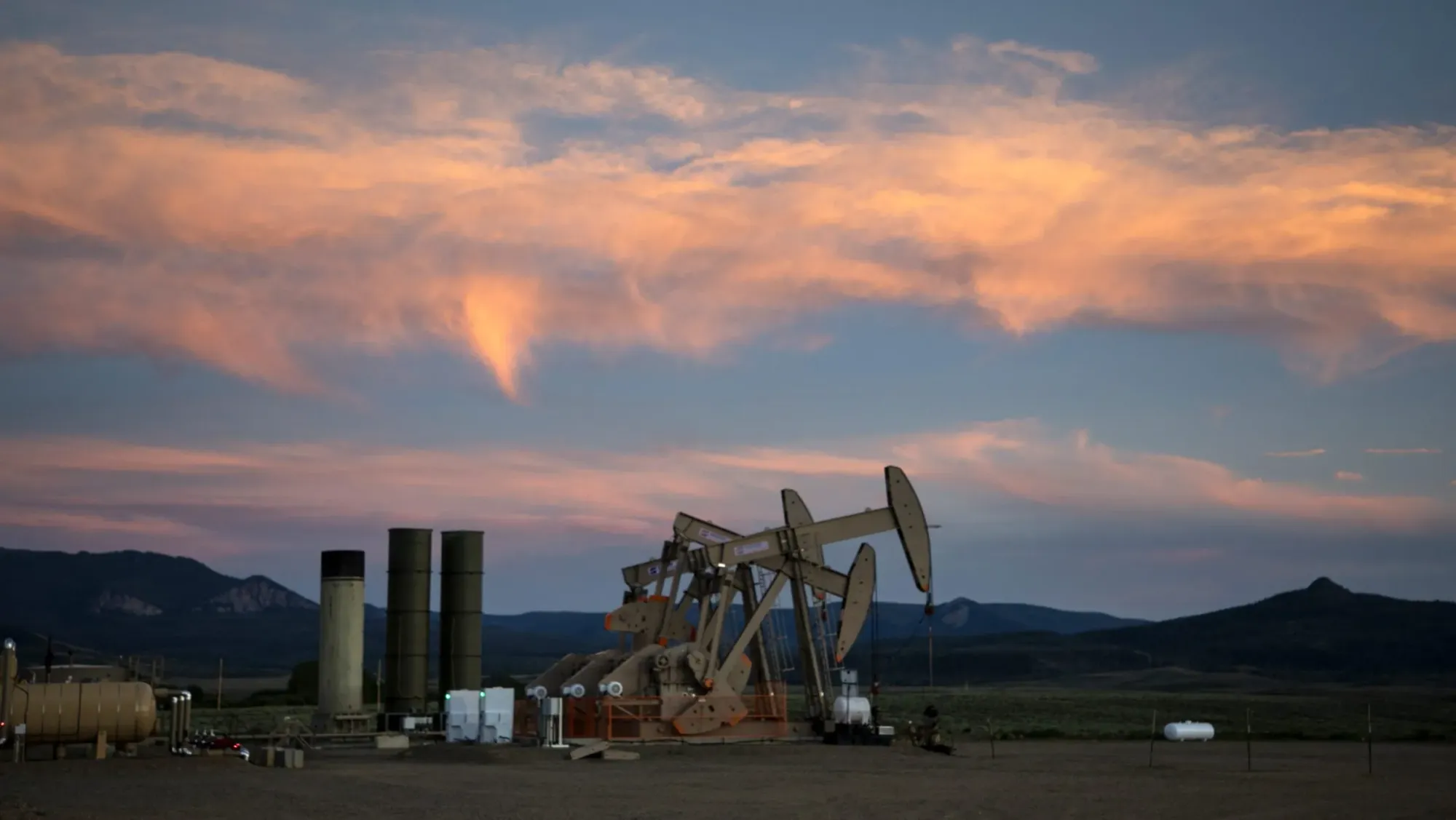 The thing to know about Colorado is that it's often not what people think. For example, in Denver, it is often 70 degrees in December. It barely snows or rains, being a semi-arid desert. Another often unknown fact is that half the state is flat, and I mean Kansas-flat.
Part of this plains area, say within fifty or so miles of the mountains, from North to South, is known as the Front Range. And what you need to know about the insatiably developing Front Range is that if there is a nature preserve in the middle of a city, do not dig.

Things have been buried. You've got Rocky Flats (radioactive waste), the Rocky Mountain Arsenal (chemical weapons waste), Lowry (I honestly don't even know). Nowadays, you can walk and bike these wildlife refuges, and homes end up being built controversially close by; new residents painfully oblivious to history.
A few years back, I was acquainted with a man who had worked at Rocky Flats before it was closed down. Everyone on his work team later died from mysterious incurable diseases or by suicide due to excruciating chronic pain, which he also had. They had no access to their own sealed, classified medical records, but one can surmise they were exposed to something. Some of this waste is buried there, and some of it was trucked away on our highways to be buried in other states. This acquaintance died a few years ago due to lung cancer.
Marshall Mesa, beside the small town of Marshall, is a beautiful area full of hiking trails, cows, and a view of Boulder you wouldn't believe, as well as a fascinating, extremely violent mining history. You cannot build homes on the Mesa because coal seams still burn underground centuries later. Occasionally they catch grass on fire, occasionally upwind of suburbs.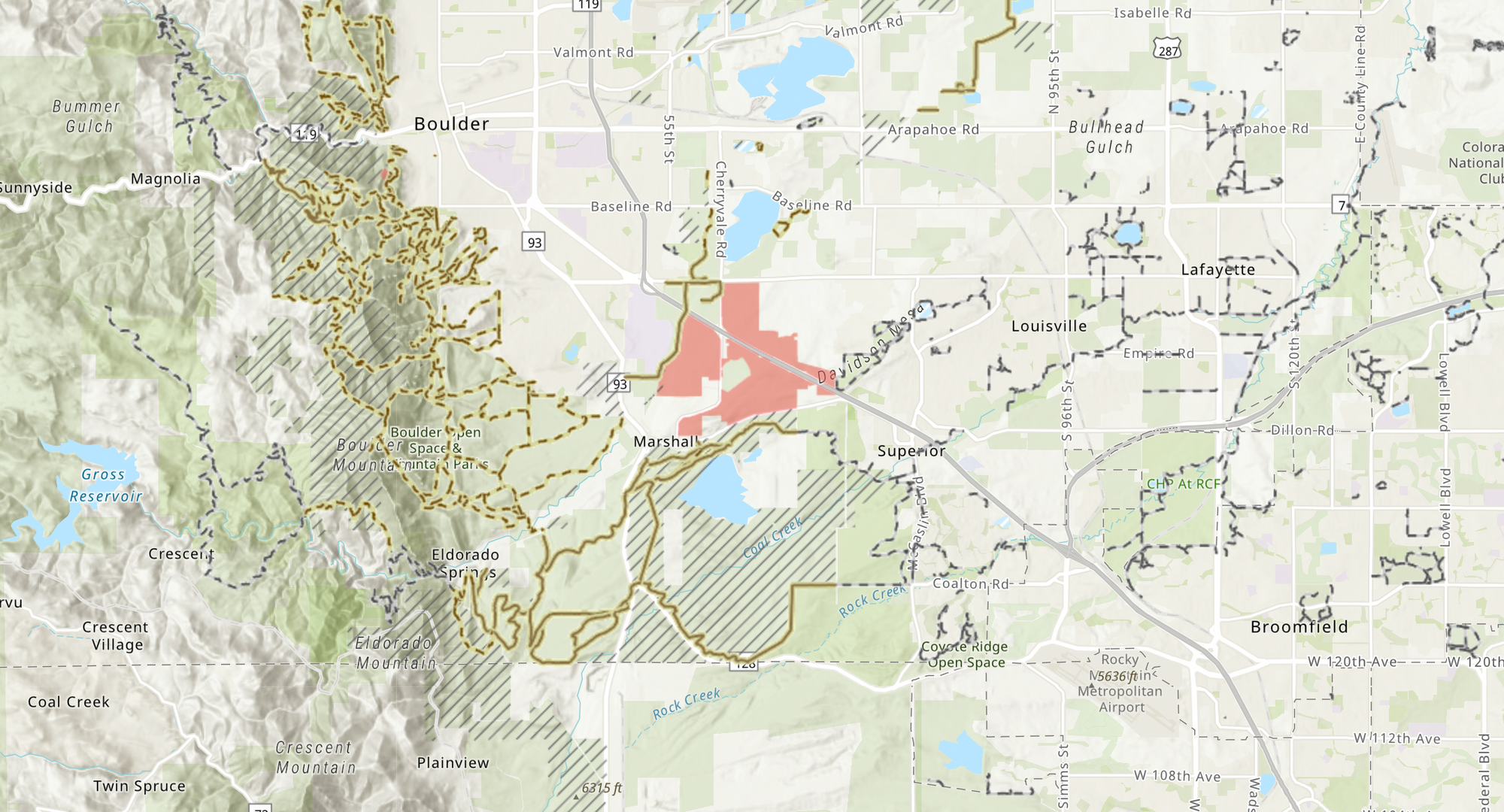 You may have seen some of the photos and video last year of the city of Superior, Colorado, turned into a windy hell for a day in the Marshall Fire. The area is known for dry hurricane-speed Chinook winds, but the fire exacerbated the wind patterns till they burst windows a mile away. Miraculously "only" two people died due to a lot of bravery. 1,084 homes were destroyed, 149 others damaged, 7 commercial buildings were destroyed, and another 30 were damaged.
Because Rocky Flats and Marshall Mesa are immediate neighbors, concern is occasionally raised regarding any coal seam fire that might spread to Rocky Flats. How radioactive would the wildfire smoke be?
Honestly, it should be fine.
Our future is not important?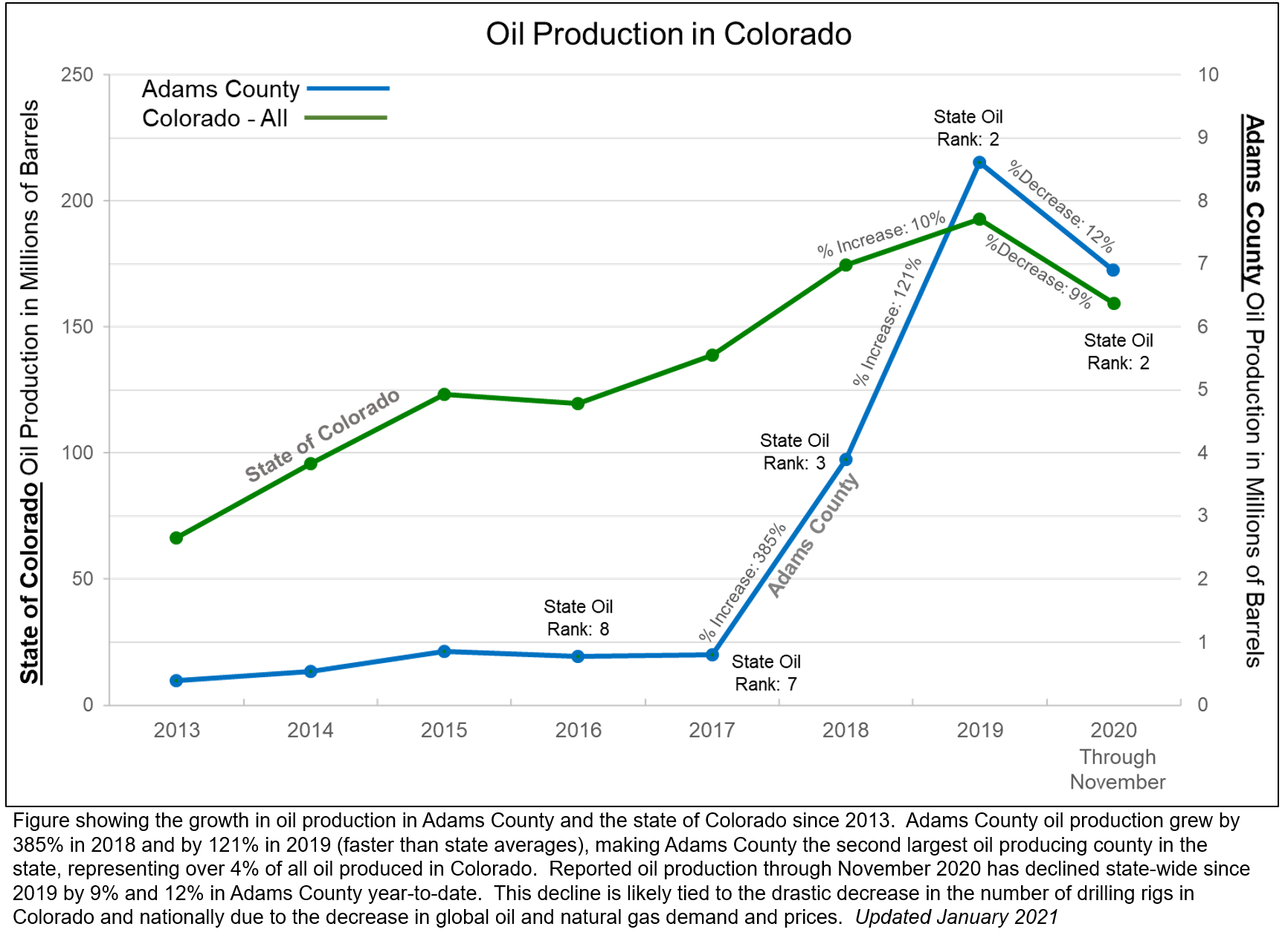 Then there is Firestone, Colorado. Homes were built, and in 2017, one of them blew up, killing two and severely injuring a third.
The blast was later found to have been caused by an improperly abandoned oil and gas well, owned by Anadarko Petroleum Corp. Following an investigation, the state found the entire system of wells and pipelines to be improperly and dangerously maintained. Anadarko shut everything down and moved out, leaving hundreds of orphaned oil and gas wells in the state. Smaller producers and owners have been left with no way to utilize them.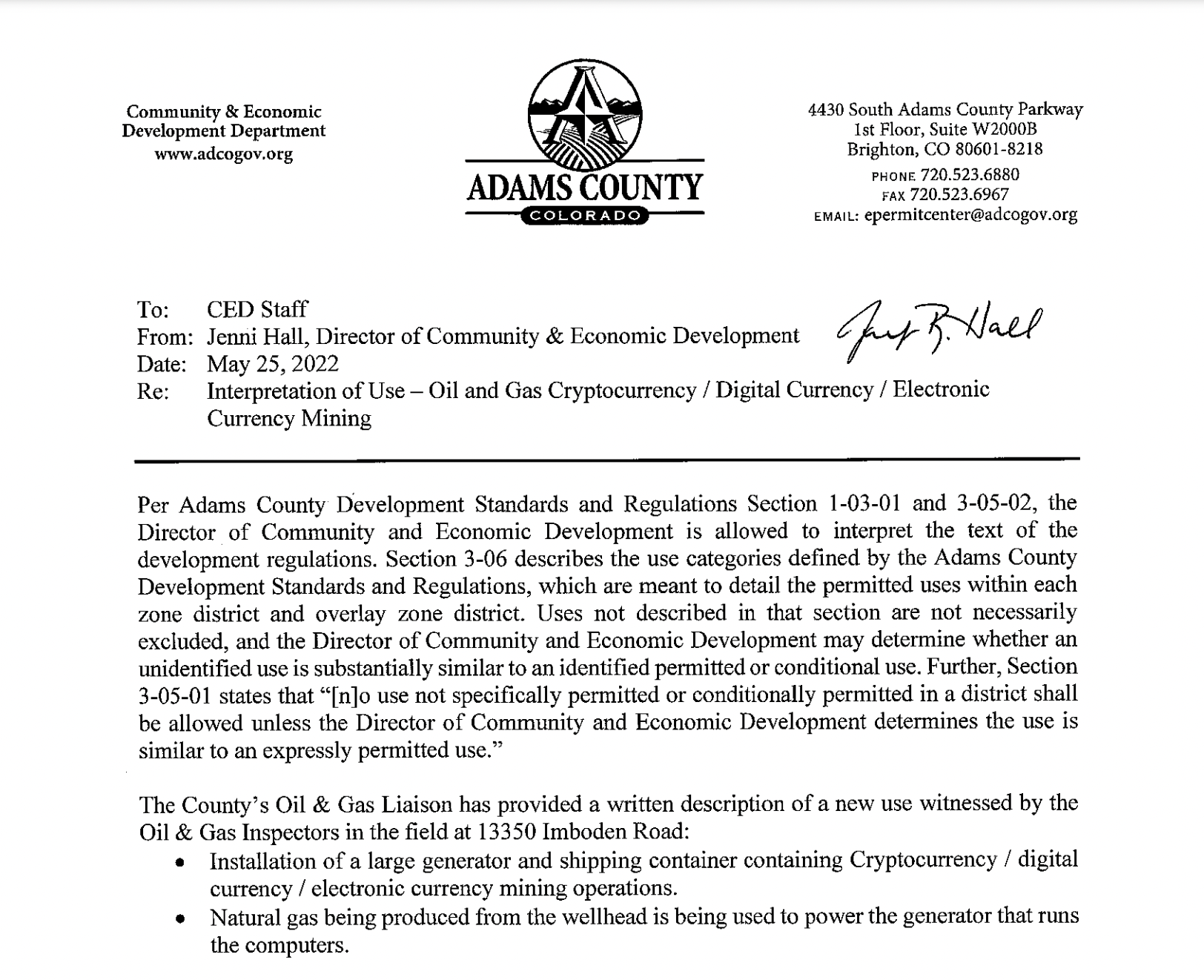 This is the backdrop to the county lawsuit to stop flare-gas Bitcoin mining in Adams County, Colorado, a backdrop not fully understood by most newcomers and outsiders, who may scoff when a county commissioner talks dramatically about "protecting people from dying" due to irresponsible land use. It sounds hyperbolic. It sounds ridiculous. But to many Colorado natives it's not. There is a history of high time preference land use in Colorado that has caused a lot of damage to the community. This state is ready for low time preference.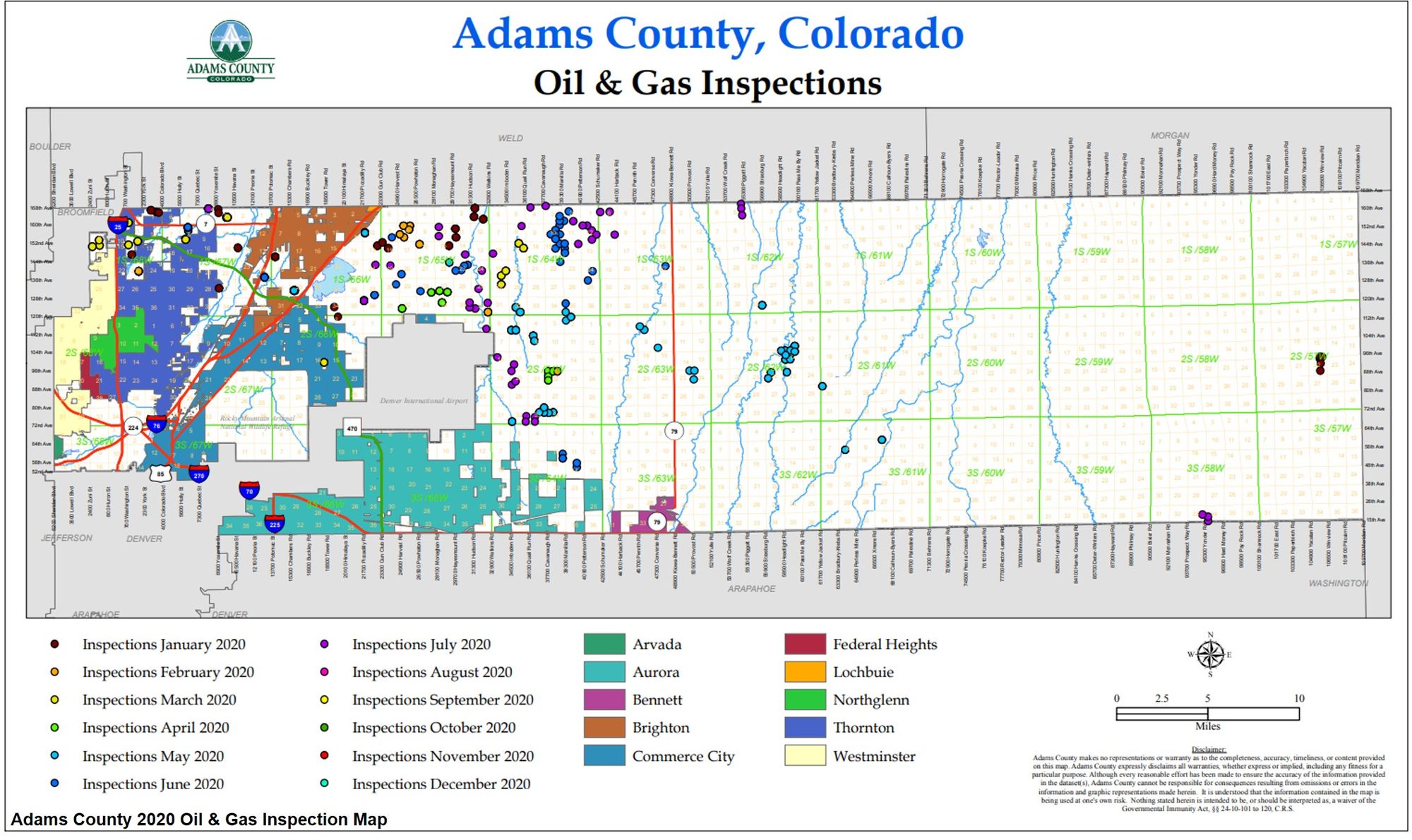 Adams County implemented a new oil and gas inspection fee on January 1, 2020, to cover the costs associated with the annual oil and gas inspection program aimed at ensuring compliance with local regulations under new authority to assess local inspection fees granted by SB-181. To learn more about the new oil and gas inspection fee, please read the frequently asked questions. An updated list of recent oil and gas inspections can be found in the Weekly Oil and Gas Activity Report.
The Oil & Gas Inspectors are responsible for field inspections, complaint response, and compliance oversight of state and county regulations. Enforcement of state regulations remains under the purview of the COGCC while enforcement of local land use regulations is carried out by the county.
When on a well pad, the inspector assesses compliance with requirements for:
Signs and markers on storage tanks and wellheads, in addition to emergency contact information;
Housekeeping items, such as debris, trash, weeds, and storage;
Fencing and berming condition, maintenance, type, and location;
*Noise, odor, and signs of spills such as soil staining;
Proper positioning of valves and hatches.
Stormwater and sediment controls, along with vehicle tracking and condition of access roads; and
Permit-specific conditions of approval.
Another concern raised in Adams county is that historically, it has documented some of the highest rates of Asthma hospitalizations and deaths. The Front Range has always struggled with air pollution, with a skyline dark and ugly in the 80s and 90s. Correctly or incorrectly, much of this air pollution appears to have been attributed to oil and gas wells, and in 2020, the state of Colorado banned nearly all flaring and venting. The argument that "bitcoin mining is better than flaring" only works when flaring is allowed in the first place.
The people of Adams County speak!
There have been several public comments given at the last few Adams County hearings, all of which are available on Youtube. However, a lot of conversation happened at a study session after the last hearing, which is not easily accessible online.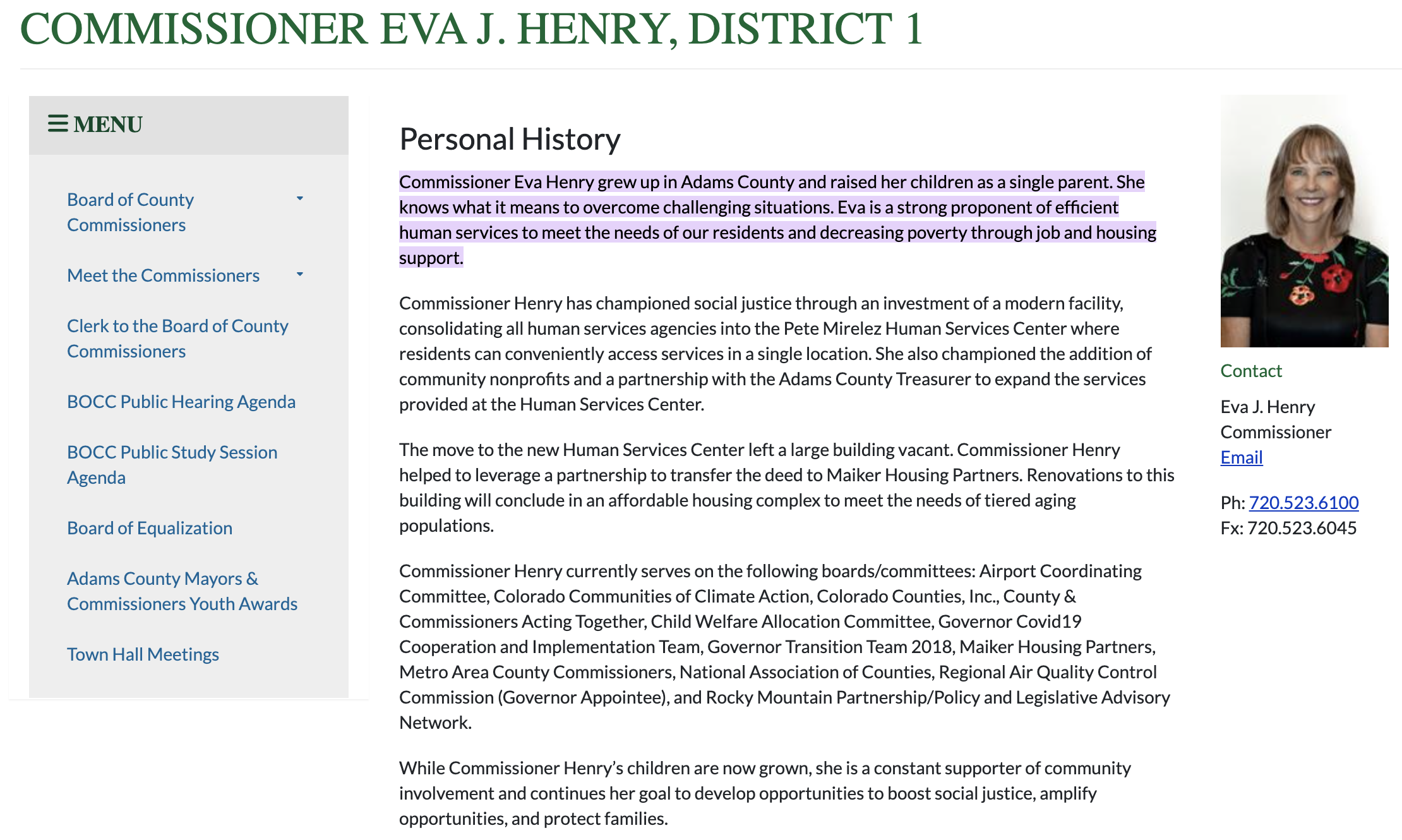 At this study session, Commissioner Eva Henry, who grew up in Adams county and is on the Colorado Communities of Climate Action Committee, stated that she hopes the research process into regulating Bitcoin mining goes slowly, even eighteen months. She voiced concerns instead of questions; "This is going to be very hazardous. Very, very, hazardous… between the gas, the air quality… I want us to really do the research on it before we… start thinking [about] regulating it… I think we need to proceed carefully on this... We really do. Because if we have some kind of accident out there, somebody ends up blowing up, like they did in Firestone, 'cause that's why these wells were shut down, is because of this, because of Firestone, it's gonna be on our backs. It's not gonna be on Anadarko's back, it's gonna be on our backs. So if we look at it, just consider it. I'm just saying, proceed carefully."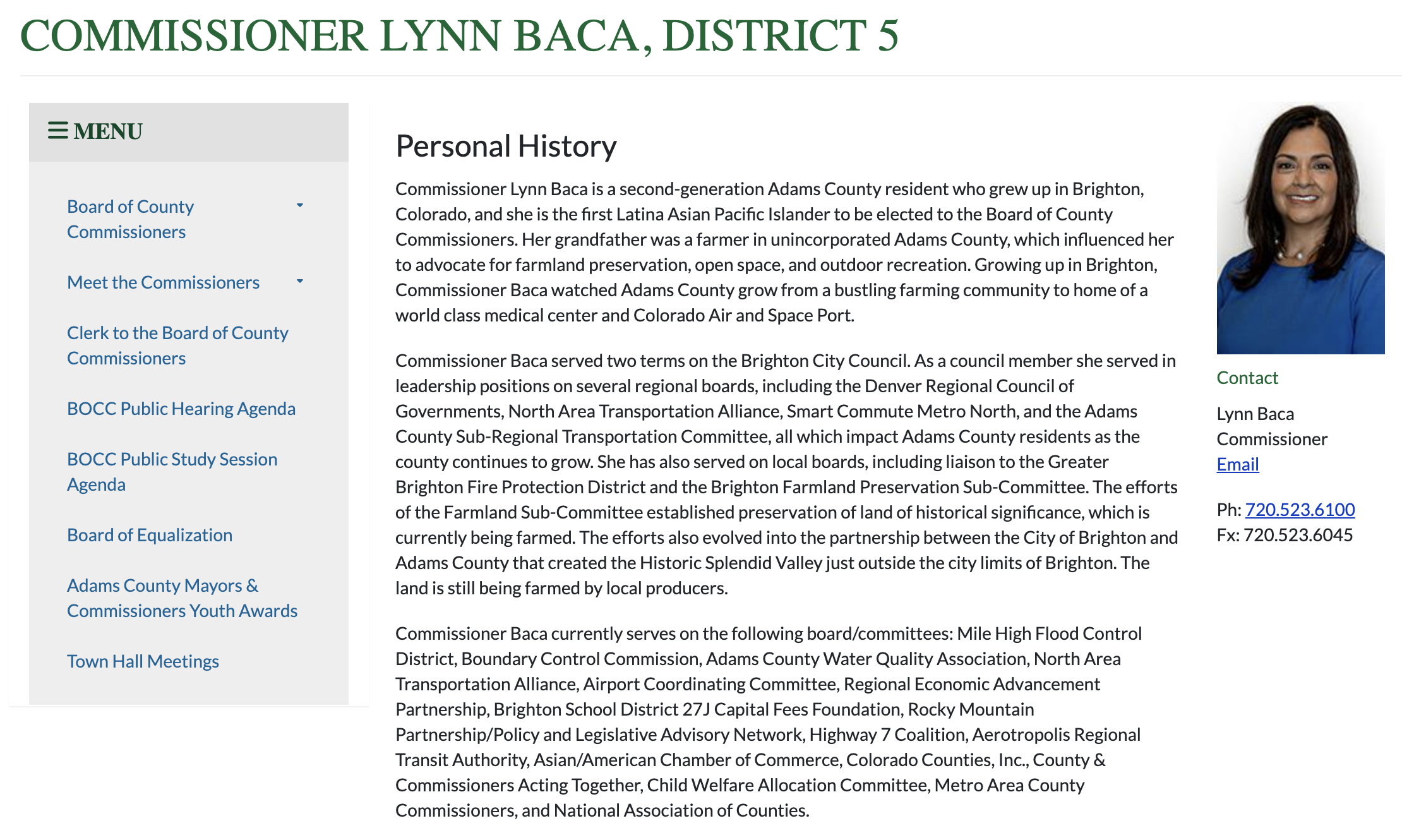 Commissioner Lynn Baca voiced concerns about fire in the dry state; "So yeah, are we shocked when we go to an oil pad site and we see additional facilities out there, and how's [the] fire [department] supposed to get out there, and...we don't know what those facilities are... I don't know if our fire departments would know that. So yes, those are things that I take very seriously."
She also said; "If you come to Adams county, get to know our community, because we're gonna ask you the hard questions… We're innovative, so if crypto mining is an opportunity to look at new innovation, how to use technology... in lieu of flaring, if it's a net benefit to the community, then yeah I want to hear about it."
Radioactivity, chemicals, mining, oil and gas—Colorado has a history of research, engineering, and science. That continues today; there are Nobel prize winners for physics, the School of Mines is in Golden, there's a Space Port, NOAA, large numbers of aerospace, communications, and tech companies. Colorado has regularly ranked between the 3th and 5th most educated state in the nation.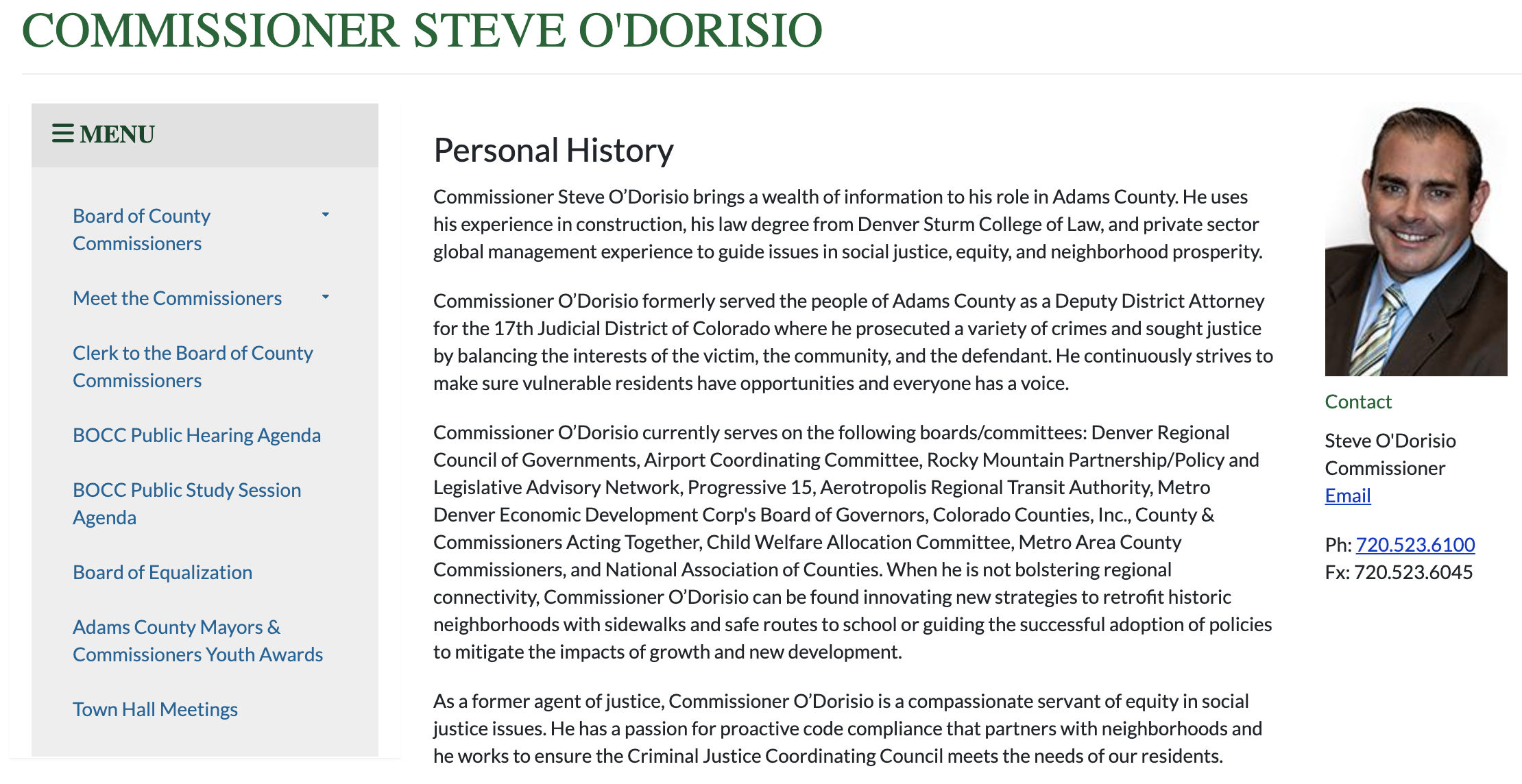 Commissioner O'Dorisio said; "There's a difference between a data center that's the size of a warehouse, with hundreds of servers, and people walking up and down, and with subfloors, and I mean I used to work in IT, I get that, [vs.] a data center that's in a container or trailer… this needs to be scalable... I'm also seeing that there might be a need to recognize that some of these data centers, particularly if they're small and their purpose is to be auxiliary, as opposed to primary, and what I mean by that is what if it is somebody who is using the overflow of electricity that is being pushed back out from the grid during peak times, you know what I mean? Where they're trying to push the electricity out. It might not always be gas… Somebody may be attaching some of these things right now to some warehouses, or next to a river based on their generator from water... I mean, there's a lot of innovation that I'm reading and hearing about out there on this stuff… And then, I think there's always an environment impact assessment at the formal EA, that you think of with the bigger transportation projects. But, I want to know. If someone is generating value from byproduct that's not creating more pollution, then I say we get behind it 100%. If it's creating more impact to the health and safety and the environment, then we have to have that conversation. Like everyone said, what's the net impact?"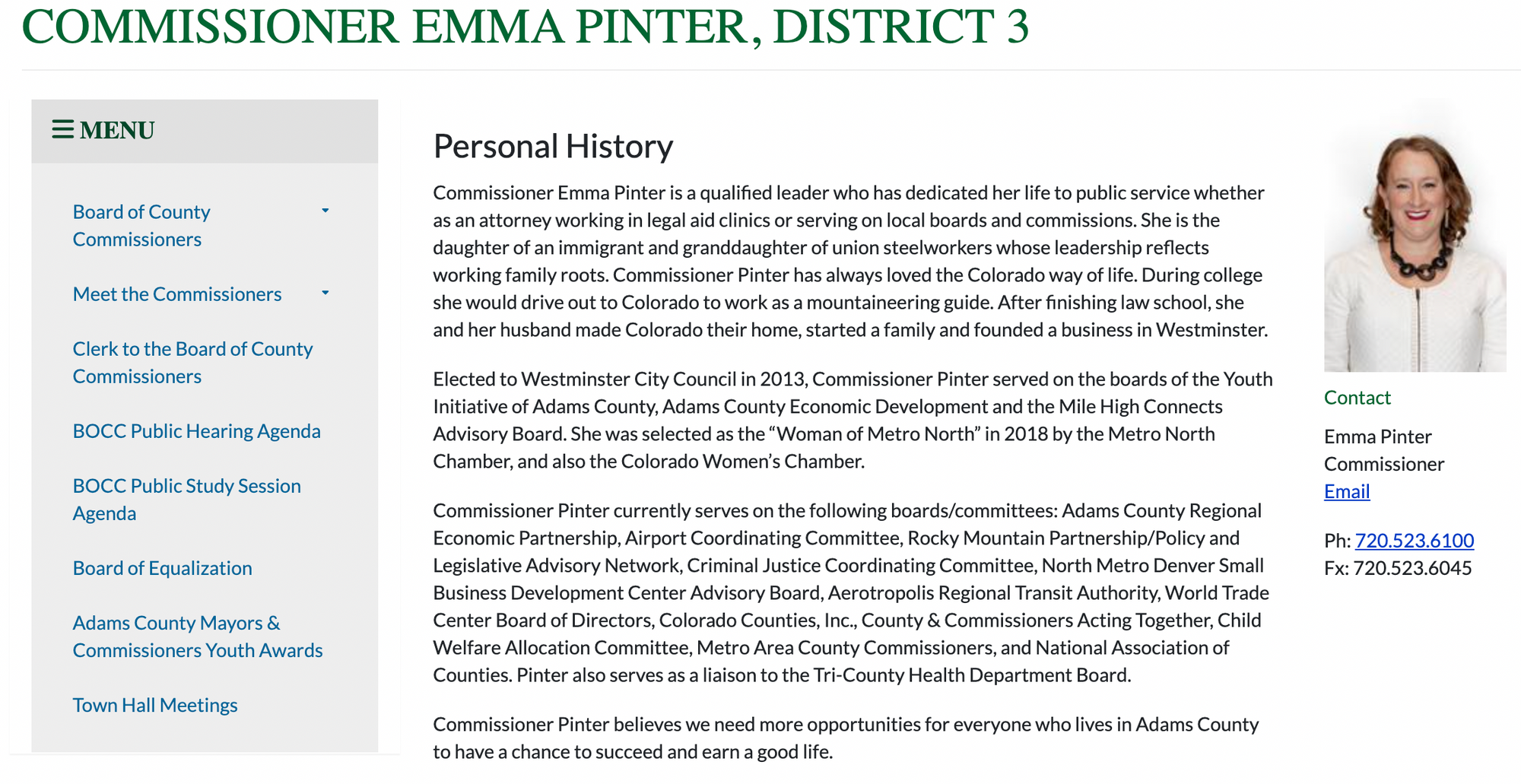 Commissioner Emma Pinter stressed repeatedly that they are not against Bitcoin, that Colorado allows people to pay their taxes with Bitcoin. What they are concerned about is the land use, these specific wells, and waste left behind. "If the thought process is that by allowing these alternative uses, we are making better use of something that might be orphaned, we need to have a full understanding of the life cycle of a data center at an oil and gas site, and that includes when the computers are down, what happens to the generator, what happens to excess gas, and do we have a plan for that...looking for what actually happens, what types of generators are being used, how noisy are they, what is the pollution from a generator, what happens when the servers are down, leak detection, and an inspection protocol. And then, as was brought up in public hearing this morning, what is that life cycle, what is the end of life for a data center at a potentially abandoned well. What are we looking at ten years from now, fifteen years from now, when it's run it's life, and folks have made their x-number of dollars, they're done, they're satisfied, they're moving on, what does decommissioning look like, and who is responsible for it? Is it the tenant, is it the gas operator? Who decides? So all of those questions, I think, are really valid."
Commissioner Emma Pinter said, "It's helpful to know that at this point no operator has filed a form 1 or a form 12 or, I think you said 4 was another option… so that means that no one has started the process." It was first pointed out to the commissioners and their staff that those forms had been introduced in August, while most of this had happened earlier in April. How could they have filed them back then? Additionally, two men involved on the Bitcoin mining side stated they have already filed since August, as has a third man they know.
Does the saga continue?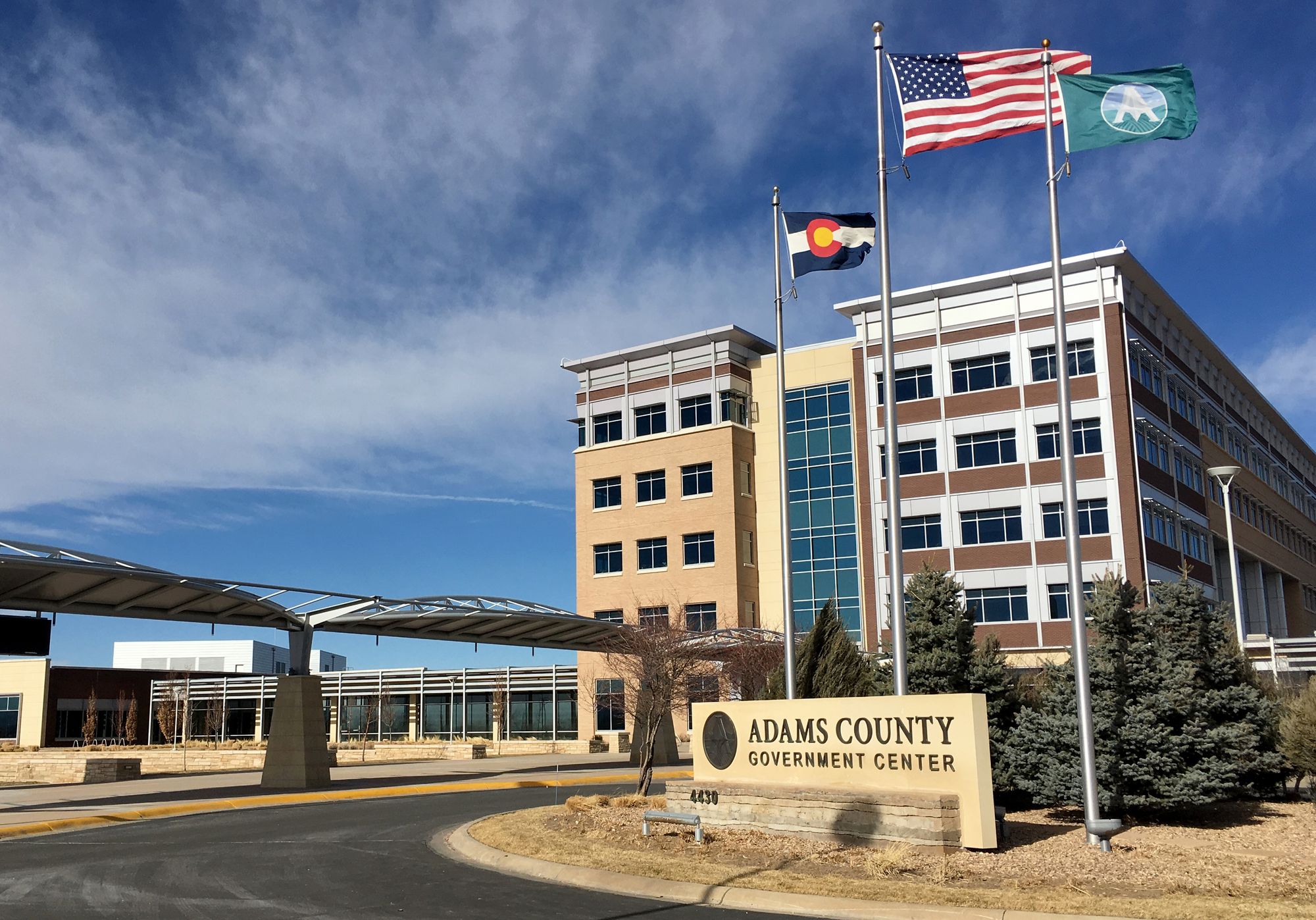 Some of the commissioners sounded genuinely curious and eagerly admitted they do not have the knowledge they'd like to, and that they wish to learn about the possible benefits of this innovation from those who are doing it successfully around the country. They hope their concerns have good solutions, providing a net positive to the state and its residents. For these commissioners, Bitcoiners with the knowledge and experience should offer answers that understand and address their particular concerns.
Some may be trying to delay and obstruct the process, in which case it would be helpful for anyone with the ability to do so to call their bluff.

It likely differs from commissioner to commissioner. Either way, Emma Pinter said this; "If anyone who has listened to this study session has other studies, examples, news articles, jurisdictions that have regulated this well, please send those examples to us. I'm really interested. Our email box is always open with examples from other jurisdictions that are doing this well." She seemed to understand it could lead to their servers being overwhelmed at times.
The conclusions this county comes to will be emulated by much of the state of Colorado.
---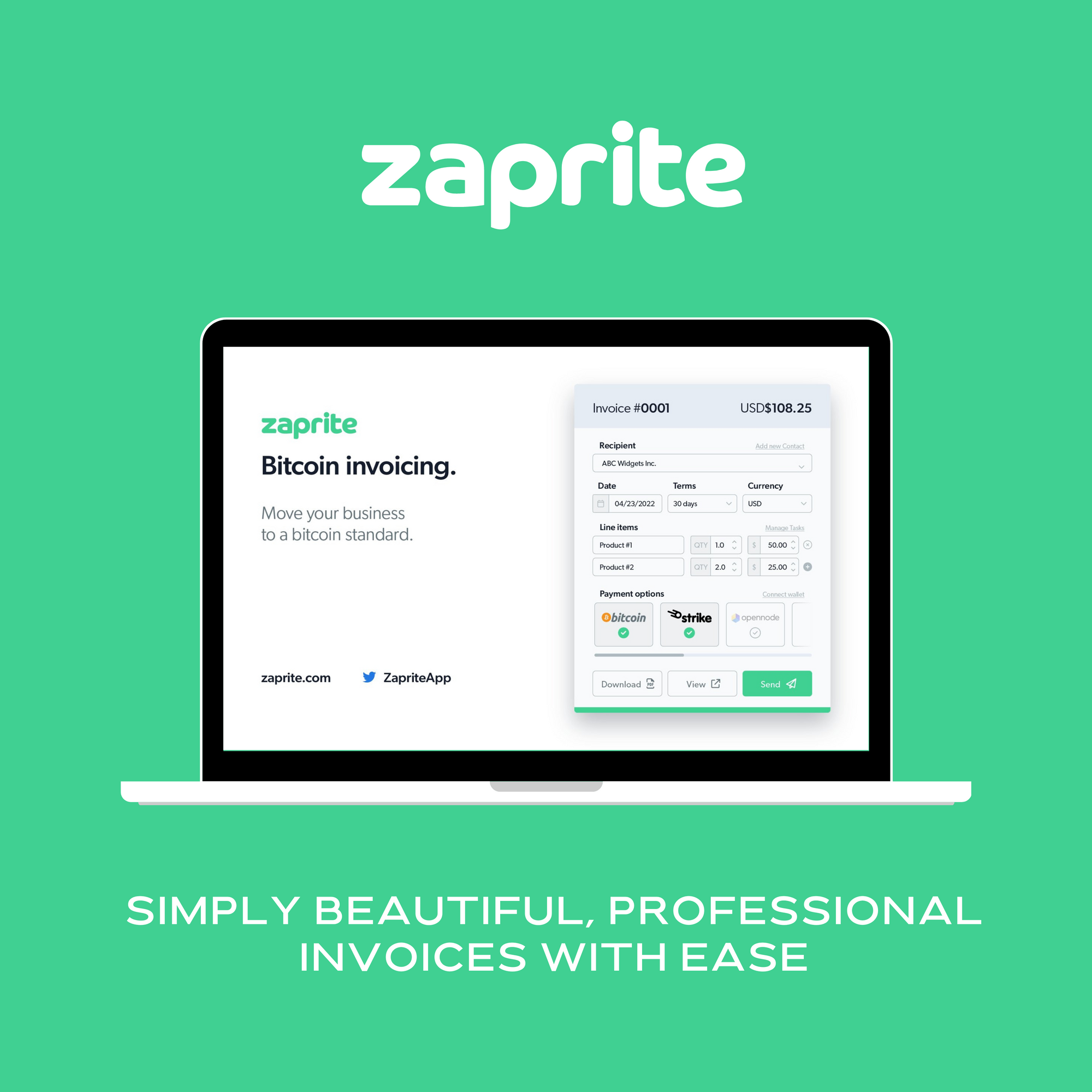 ---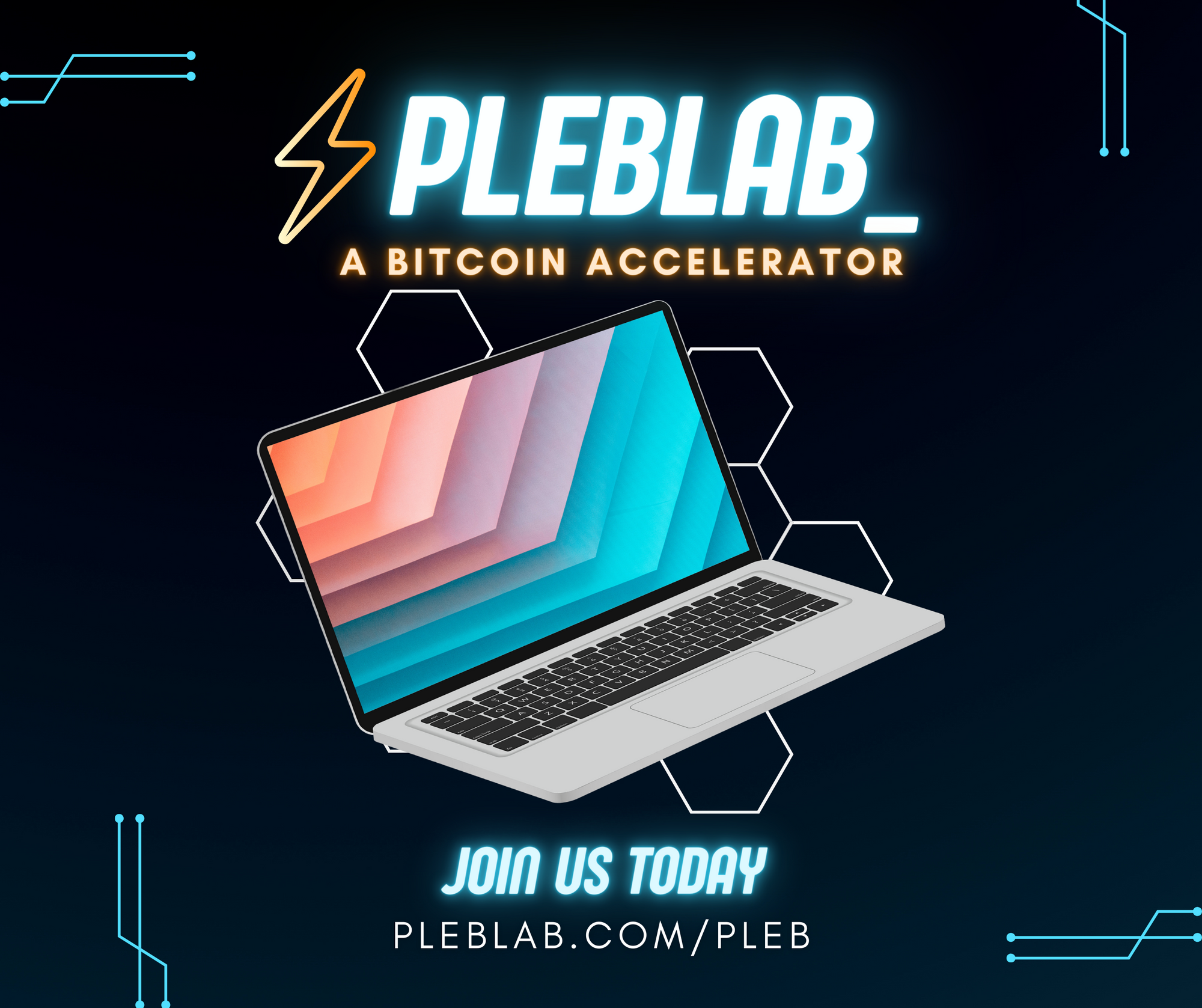 ---